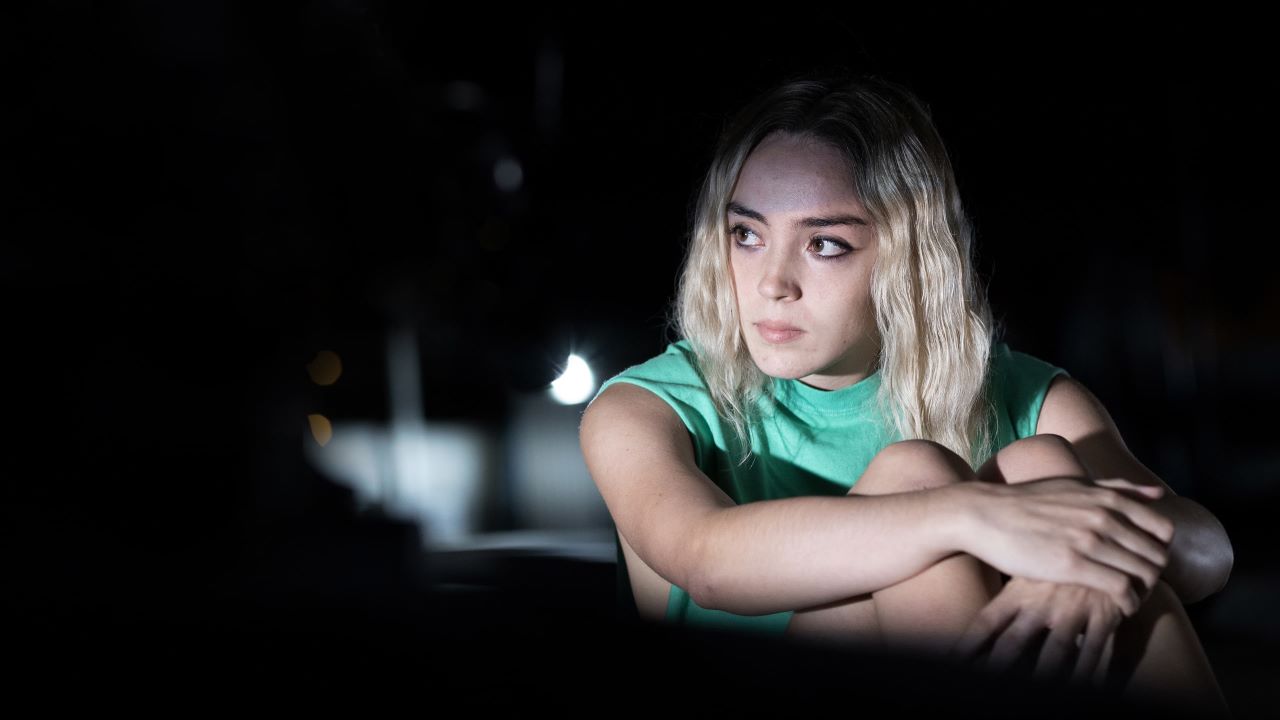 Racers, start your engines: trailer and release date for Titane

---
Hear that throaty, guttural engine revving, somewhere in the distance? It's the all-consuming buzz we've been building up over Julie Ducournau's sophomore film Titane. Vroom vroom.
The Cannes Palme d'Or winner swerves into Australian cinemas on November 25, after tearing up the Sydney Film Festival earlier in the month. Check out the bombastic trailer below to see if Titane could be to your taste: hell, if it's good enough for Spike Lee and the Cannes board, it's good enough for us.
After the bloody yet beautiful Raw, French body horror auteur Ducournau has returned to similar themes of obsessive, visceral desire. Alexia (Agathe Rousselle) works as a twerking showgirl at a motor show, driven (hehe) by erotic fixation after a childhood motor accident.
Raw star Garance Marillier returns as Alexia's flirtatious coworker, and Vincent Landon plays the firefighter who seemingly offers her protection. But the violent machinations of how it all fits together remain to be seen, with the trailer featuring not a single line of dialogue to give anything away. All we hear is Jim Williams' sawing, nervous score and then The Zombies' 'She's Not There'. Groovy.
There are advance screenings of Titane at Melbourne's Cinema Nova and Lido theatres, and Sydney revheads have three festival session times to choose from that will definitely sell out soon.
Some extra incentive to see Titane, if you care about awards and stuff, is that France has chosen the film as their national submission for the Oscars' Best International Film category. Please, Academy voters: let this grisly Cronenbergian genderf**k-fest freak out the usual war dramas and respectable biopics.
Congratulations to Julia Ducournau, her Palme d'Or winner TITANE is France's submission to the 2022 Oscars in the Best International Film category.https://t.co/USiZIsuV6K

— NEON (@neonrated) October 12, 2021