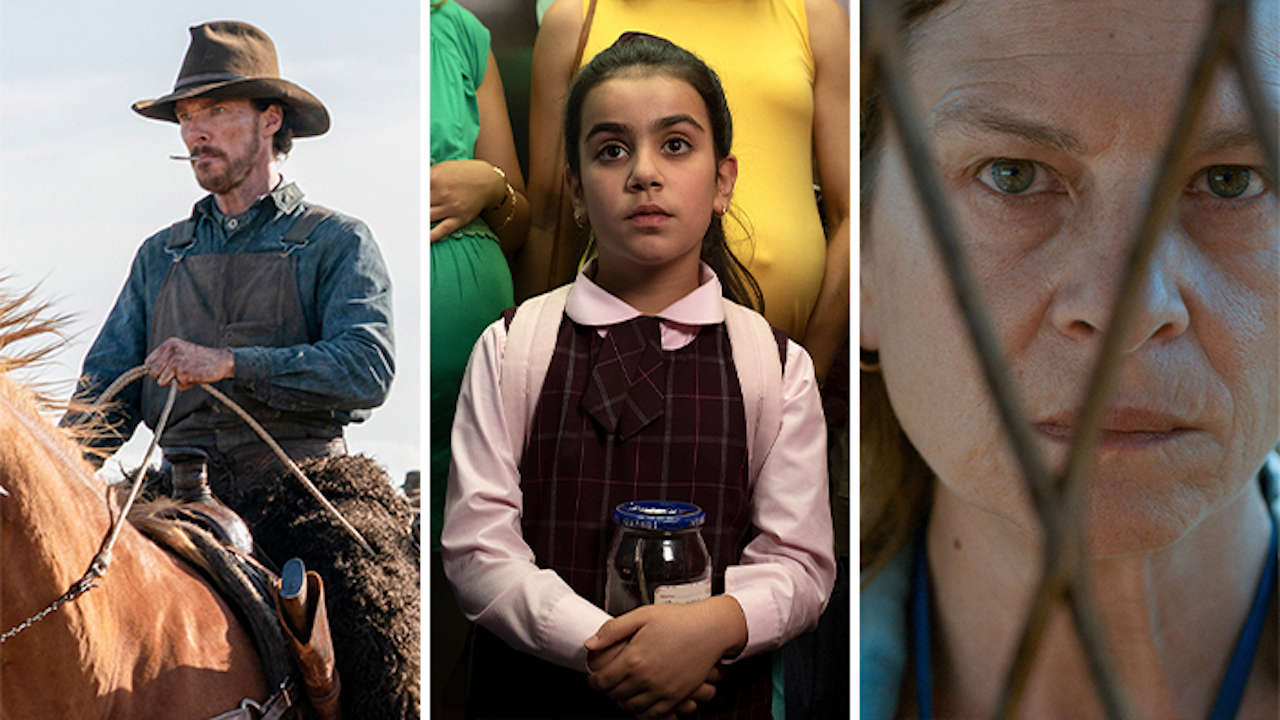 10 films to see from the huge (and hugely exciting) Sydney Film Festival 2021 program

---
It's a good day to love movies and live in Sydney. After months in lockdown, it's been confirmed that cinemas are re-opening on October 11, and that the Sydney Film Festival can spring onto screens this November, after some clever rescheduling earlier in the year.
But SFF isn't just back—it's back with a vengeance, better and thiccer than ever, with an enormous lineup of all the movies we were thrilled to see at MIFF (which was then limited to its digital program) and BIFF (kicking off at the end of this month).
The latter festival's opening and closing night selections both appear (The Drovers Wife: The Legend of Molly Johnson and Memoria), as do Timmy Chalamet's anticipated Hollywood hits Dune and The French Dispatch (what a double feature!).
It's heartbreaking to single out just 10 juicy titles worth booking a ticket for—especially when the program includes tempting screenings of 90s Australian gem Radiance, and a retrospective of Kiarostami's best. Scroll for our most anticipated picks and then scoop up your tickets quickly—remember that your fave Sydney cinema will be limited to 75% capacity!!
Buy tickets
Why not kick off your city's big celebratory film festival with a movie that captures its every facet? Eight emerging Western Sydney screenwriters have collaborated with five directors, to produce this portrait of the place they call home—in all its forms, from complex tales of racism and belonging, to emboldening family stories. Set over the course of one life-changing day, this uniquely Australian anthology film is SFF's opening night premiere, but there's two other screenings and also a Q&A with the team of filmmakers.
Buy tickets
A new Jane Campion film is cause for celebration already—let alone a star-studded revisionist Western that nabbed her the Best Director prize at Venice. Benedict Cumberbatch, Jesse Plemons, Kirsten Dunst, and Kodi Smit-McPhee star in this savage Thomas Savage adaptation, about a pair of brothers in 1925. When they take in a gentle widow and her son, the trailer above moodily tells us, menace creeps into the plains of their Montana ranch. It's the kind of brutal frontier storytelling that Campion earned such acclaim for with The Piano.
Buy tickets
Not to be confused with an existing pair of docos on the Christchurch earthquakes, this Hong Kong documentary is a courageous look at the city's ongoing battle for democracy. Seven directors have made the wise choice of focusing on just four perspectives, capturing every facet of the leaderless movement that motivated millions to take to the streets: some handle phones and provide legal advice to arrested protestors, whilst others face tear gas and police brutality.
There's a bunch of documentaries worth your time at SFF, including the Free Solo filmmakers tackling the 2018 Tham Luang cave rescue and SBS's fantastic feature-length social justice series—don't let When A City Rises slip off your list.
Buy tickets
Retro kung fu meets one of the oldest storytelling and linguistic traditions in the world—see the epic collision onscreen in Fist of Fury Noongar Daa, a martial arts melee dubbed in Noongar language (also known as Nyungar). You might've already seen Fist of Fury, but you've never seen this 'Moorditj world first', with First Nations voice actors showing their serious love for Bruce Lee.
Sign up for Flicks updates
The idea came from Perth Film Festival programmer Kylie Bracknell (Kaarljilba Kaardn), inspired by a Navajo Star Wars dub: "Why not link the most prominent non-white film star of the 1970s with Noongar language? He's a legend, a credit to the human race, and our people respect his journey, his art and his legacy."
Buy tickets
It'll take both hands to count all the reasons we're keen for Paul Schrader's next movie. Produced by past collaborator Martin Scorsese (okay that's two big ticks 'yes'), Oscar Isaac leads a cast that includes Willem Dafoe, Tiffany Haddish, and Tye Sheridan (we're up to six), in what looks like another visually striking, thought-provoking portrait of an obsessive mind, in the vein of First Reformed and Taxi Driver (are you counting on your toes yet?). The only issue I have with the trailer is that Isaac's back tattoo seems to be written in hideous Lucida Calligraphy font…dude…you might as well have used Comic Sans.
Buy tickets
A horror movie that questions the very nature and purpose of horror movies, Censor stars Niamh Algar as a government gatekeeper of Britain's most disturbing films. Tasked with censoring 'video nasties' from corrupting the public, Algar's character happens upon one foreboding tape that seems to illuminate her own dark past. This striking debut feature has scared up extremely positive reviews so far: Sydney fright fans can see if it stands up to their own fave eighties shockers, or even better, if it stands alone as something new and terrifying.
Buy tickets
There's been about a thousand other crises Australia (and the world) has had to deal with since 2019's catastrophic Black Summer bushfires. In feature-length documentary Burning, announced in Prime Video's push to produce Australian content, director Eve Orner refuses to let that ecological and social devastation go unreckoned.
Early reviews sound inspiring, in that angry, change-making way. Viewers are forced to question the power structures that downplayed the effects of the fires, disregarding the expert knowledge of scientists, firefighters, and climate activists—for what purpose? This doco, winner of SFF's inaugural Sustainable Future Award, offers vital answers.
Buy tickets
Motherhood has been a longtime fascination for Spanish auteur Pedro Almodóvar (you could say the guy is all about his mother). One of his other recurring loves, Penélope Cruz, just won Best Actress at Venice for her role in this latest drama of friendship, family, and trauma, Parallel Mothers. Cruz and Milena Smit star as heavily pregnant women facing childbirth together, despite being in extremely different life situations. That sounds tremendous, but it probably won't get a nine-minute standing ovation like at Cannes. Sydney festival attendees are way too chill for that.
Buy tickets
We've been hungrily revving our engines for this one since July, when Titane won the coveted Palme d'Or at Cannes. Actually maybe it was before that, at the mere news that Raw director Julia Ducournau was coming back with a sophomore feature even more transgressive, fucked-up, and bizarrely heartfelt than that first bloody effort. Bringing 'auto' and 'erotic' together in a way we haven't seen since Cronenberg's Crash, this is the grisly, neon-drenched odyssey of a woman sexually obsessed with cars after a childhood accident leaves her with a titanium plate in her skull.

Buy tickets
This Bosnian Oscar nominee for Best International Feature is precisely the kind of film you may not have had the capacity to watch during lockdown. Director Jasmila Žbanić brings together true events and her own personal experience of Serbian invasion and genocide, remaining clear-eyed and compassionate in the midst of crushing tragedy. Quo Vadis, Aida? was never going to be an easy watch, but that's why you should make space for it and SFF's other top foreign language festival faves: now's a great time to get back in touch with the world beyond, and the extremes of humanity within.