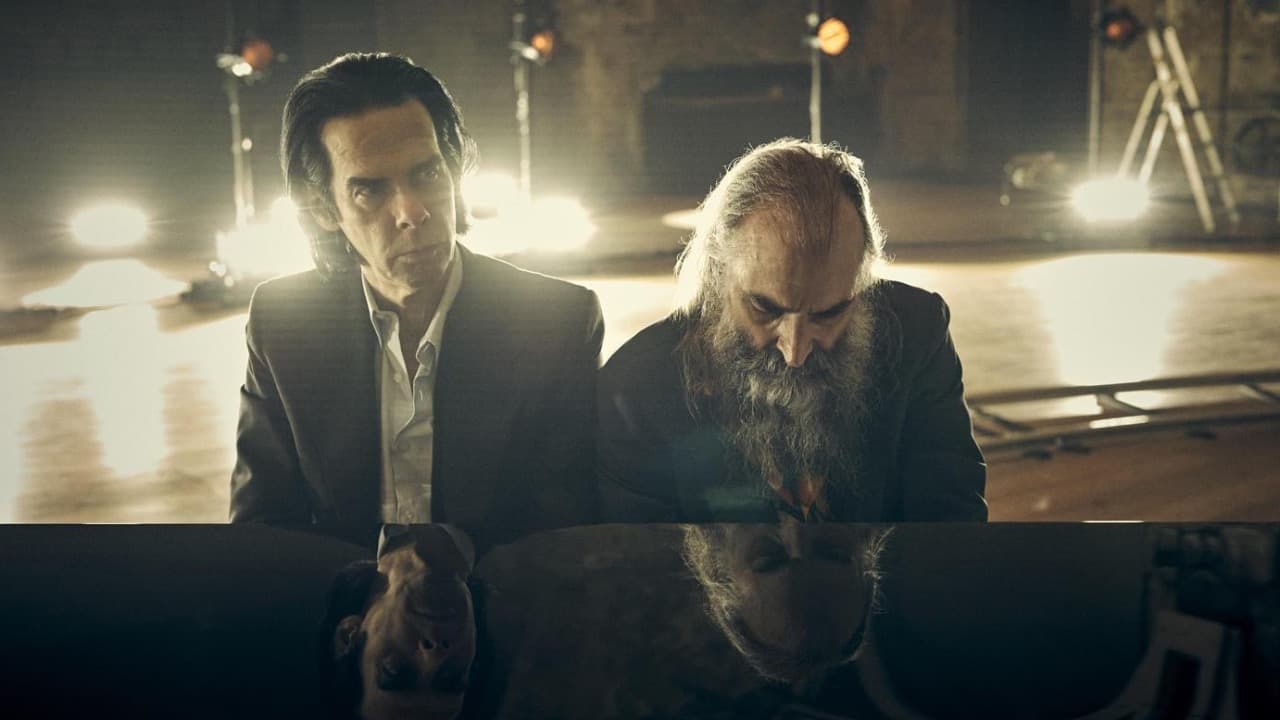 New Nick Cave doco This Much I Know To Be True is now rocking Australian cinemas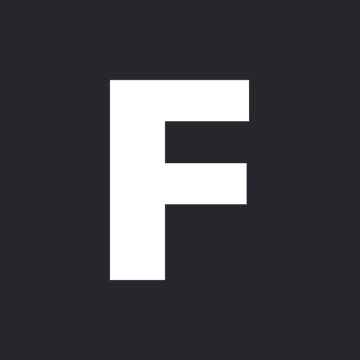 ---
As the gaunt undertakers of Aussie art-rock, Nick Cave and Warren Ellis have a long creative history together.
Their last two studio albums, Carnage and Ghosteen, are only the most recent testament to the ways both gothy minds work in tandem. The former is just by Cave and Ellis, and the latter is ascribed to mythic band The Bad Seeds. This Much I Know To Be True, now screening in Australian cinemas, shows both men performing highlights of the albums and discussing their enduring friendship.
Cave seemingly can't get enough of the feature doco format, working again with auteur Andrew Dominik after they already collaborated on One More Time With Feeling. The newest documentary was shot on location in London and Brighton, bearing witness to the musicians as they perform on a flickering studio stage with cameras rotating to catch each movement.
It looks like a somber occasion, with Cave explaining what the deal is with his mini sculptures of the Devil as a baby and a remorseful grown beast. But there's also moments of joy: Cave and Ellis laughing and smiling, close friend and legendarily growly voice Marianne Faithfull showing up to lay down some backing vocals. You might not know that Faithfull's memorable vocals were recently used in Dune as the ancestral Benegesserit voice.
Dominik's direction is matched by cinematographer Robbie Ryan, who has previously worked on The Favourite and Marriage Story. The next thing we should see from Dominik is his controversial Marilyn Monroe biopic Blonde, which has apparently been considered too racy for Netflix.
These are the first ever performances of songs from both fresh albums, staged in the spring of 2021 before a UK tour. It remains to be seen whether any old Bad Seeds classics will make the cut too, but this much we know to be true: the doco will be essential viewing for fans of Cave and Ellis, or of any stormy, lyrical rock.