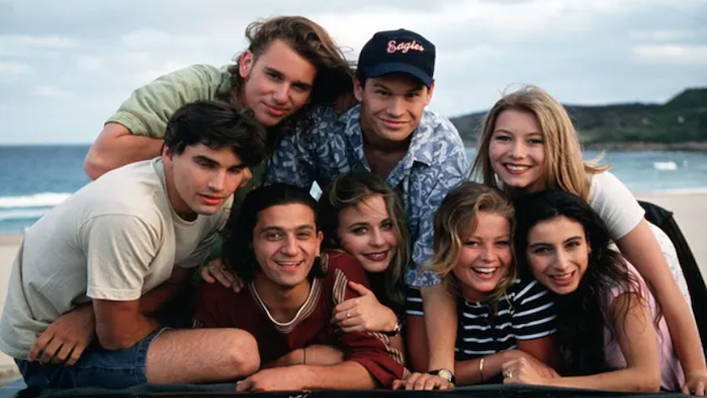 Netflix has announced a 2022 reboot of the classic Aussie teen drama Heartbreak High

---
With the tongue-in-cheek Saved By The Bell reboot stirring things up on Stan, we've been thinking more about the 90s teen stories that inspired a generation. And in the land of Aus, Heartbreak High reigns supreme.
Over seven seasons which aired from 1994 to 1999, Heartbreak High was a Sydney-set answer to Saved By The Bell and Degrassi, starring a cast of diverse young Aussie talent and plenty of local lingo like the oft-uttered "rack off!"
And now, Netflix's Australian branch has announced a reboot of the series as its first original programming! Time to deep dive on what is so exciting about the fact that Heartbreak High is coming back to Aussie screens, with the new series set to be released in 2022.
In late November, Netflix surreptitiously added every episode and season of Heartbreak High to its streaming library, and even that new availability made Aussies of a certain age extremely excited. The series jumped onto Netflix's Top 30 Most Watched list in Australia, but also the Netherlands, and it's currently top 10 in Serbia. The show's blend of extreme Aussie specificity and gritty, melodramatic teen storylines seemingly gives it universal appeal!
Que Minh Luu, Netflix's director of Australian programming, added that the show will be rigorously updated to "reflect what it's like to be a young person today. We want to do it in a way that is uniquely Australian, and that puts on display that Australian sense of humour, which is self-deprecating and freaking brutal, irreverent and often inappropriate at inappropriate times."
The news is out! Who among us hasn't dreamed of going to a school like this, a place that's raw, honest, cool, and where EVERY DAY IS MUFTI DAY?

So excited to work with @FremantleAus and Newbe on reimagining this iconic Australian series for a new generation for @NetflixANZ https://t.co/RnLozM5Efe

— Que Minh Luu (@theqza) December 6, 2020
Currently we have literally no casting information (stay tuned: we'll let you know when we find out more deets) and it's unclear whether the new series will act as a sequel or recast the same parts with fresh new actors. Either way, fans and critics already have high expectations; as Jason Om lists out, there are some things about the original 90s series that are definitely worth retaining.
So excited about the #HeartbreakHigh reboot. 💔

As a 90s teen, I found it edgier and far more representative than the other white bread shows.

Please bring back:

1. Alex Dimitriades hotness
2. Drazic
3. That thumping theme song@NetflixANZ pic.twitter.com/jdp2KtDCeJ

— Jason Om (@jason_om) December 7, 2020