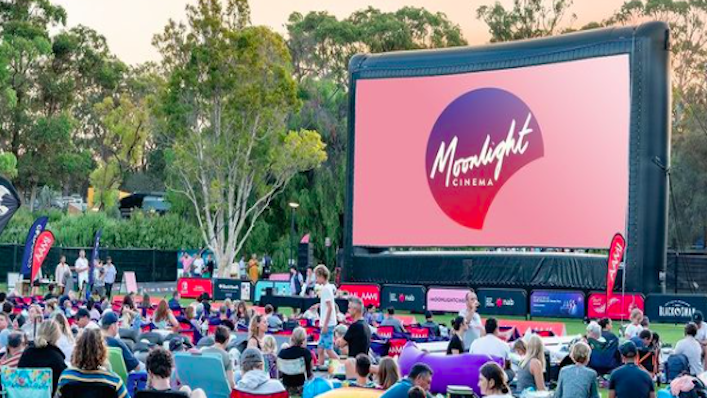 Moonlight Cinema is back this summer, all across Australia!

---
For too long, movies have been cooped up inside and streamed to within an inch of their lives. We demand free-range movies, that are allowed to play out in the open air, with acres of breathing room and nature on all sides.
We demand the return of Moonlight Cinema, which this year celebrates 25 years of open-air cinematic splendour! Australia's favourite (and biggest) outdoor cinema program is finally back, returning to five major cities around Australia over the summer and beyond.
Presented in Sydney, Brisbane, Melbourne, Adelaide, and Perth, Moonlight Cinema is bringing you the best classic and new movies in a gorgeous public setting, with a new focus on sanitisation and social distancing.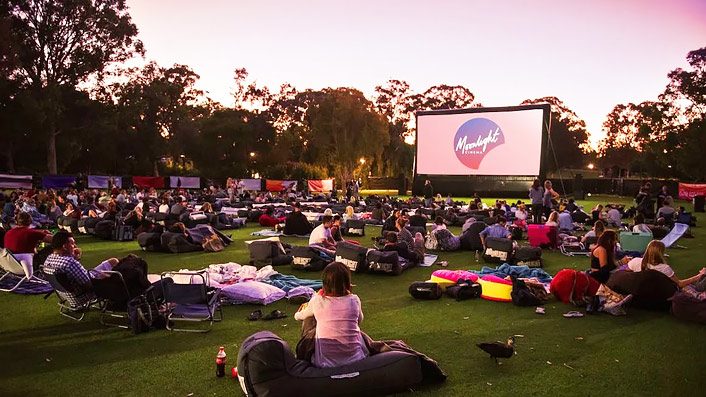 Offering both BYO for you picnic fanatics and a selection of exciting food trucks and snacks, Moonlight Cinema is an ideal way to get the gang together and watch a beloved movie, all from the comfort of your picnic rug or some comfy rentable beanbags.
Whilst Melbourne's tentative program is still coming together for January 2021, the movie selections available throughout the rest of Australia seem to offer something for everything. Adelaide is screening new must-sees like Rams and Tenet, as well as holiday classics Love, Actually and Elf. And Sydneysiders won't want to miss seeing Black Panther and Moulin Rouge on the big screen.
Whatever cinematic flavour you're craving this summer, Moonlight Cinema can make it happen, bringing holiday faves out of hibernation and into the great outdoors. Take a deep breath! That's fresh movie exhibition!
The dates for each city's Moonlight Cinema program are below; head to Moonlight Cinema's website for further details and tickets.
Sydney: Centennial Park, 26 November 2020 – 4 April 2021
Brisbane: Roma Street Parkland, 27 November 2020 – 21 February 2021
Perth: Kings Park & Botanic Garden, 3 December 2020 – 4 April 2021
Adelaide: Botanic Park, 11 December 2020 – 14 February 2021
Melbourne: Royal Botanic Gardens Victoria, 7 January – 25 April 2021