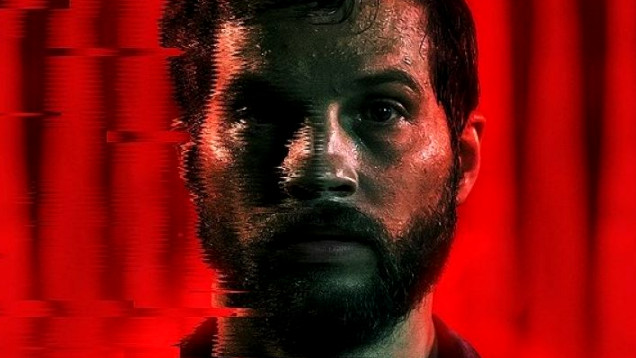 Australian Leigh Whannell is no stranger to full-blown genre movies. The Melbourne-born filmmaker began his career writing and starring in Saw, the gnarly cash cow that spawned approximately three hundred sequels (give or take).
As a writer Whannell also worked on the Insidious franchise, and came on board to direct Insidious: Chapter 3 (his feature film directorial debut). For the second sequel in a horror franchise, it got pretty decent reviews.
That is nothing, however, compared to Whannell's new film as a director. It's called Upgrade and it is certified fresh, sitting on a hugely impressive 86%. The film (an Australia/US co-production) opens nationally June 14.
By all accounts colourful and violent, the movie has receivex a sensational response from critics after premiering at the SXSW film festival. It was produced by Blumhouse Productions, whose titles include Get Out, The Purge and Happy Death Day.
Sign up for Flicks updates
Nobody will be yelling out "Academy Awards!" any time soon. But the response from reviewers really has been unusually positive for this type of film (gory and packed full of futuristic sci-fi action). It certainly has everybody talking.
Here's a taste of what the critics have to say about Upgrade.
Daniel Rutledge, Flicks
A gleeful cyberpunk action thriller with both old-school charm and a contemporary feel, this is a premium example of a filmmaker keeping their ambitions restrained and nailing their targets with gusto
David Fear, Rolling Stone
"Leigh Whannell's hi-fi, lowbrow gem from the House of Blum is exactly the sort of sick, satisfying Grand Guignol genre flick you want smuggled in among the big-ticket summer blockbusters right now."
Matt Donato, Slash Film
"Leigh Whannell's latest film Upgrade is one of the most strikingly invigorated sci-fi watches I've been awestruck by in quite some time."
Paul Byrnes, Sydney Morning Herald
"The film's most skilful attributes are its excellent cyber-fighting sequences, in which Marshall-Green moves like a robot Jackie Chan, and its inventive use of poverty. Whannell knows how to make 10 dollars look like a hundred."
Ari Mattes, The Conversation
"It is an extremely pleasurable film, recalling 1980s science-fiction revenge films like RoboCop. As with all great genre films, it is similar enough to earlier films to satisfy our expectations, but different enough to keep us engaged."
Emily Yoshida, Vulture
"A great and grimy little screw-turner of sci-fi schlock, the kind that they truly don't make anymore, the kind that would make Carpenter and Cameron proud."
Molly Freeman, ScreenRant
The action, with plenty of quirky and eye-catching camerawork, feels unlike most Hollywood action movies and, with certain mechanical sound effects utilized at key moments, adds to the futuristic motif of the movie.
Jason Bailey, IndieWire
"Kinetic and ingenious, and director Leigh Whannell (who wrote several "Saw" movies and all of the "Insidious" films, as well as directing the third in that series) stages them with vigor, moving the camera in tandem with his hero."
Justin Chang, LA Times
"You might also think of it as an especially gory feature-length episode of Black Mirror, with its striking, economical approach to world building and its paranoid interrogations of a technology state run amok — all held together by action sequences executed with a certain nasty, nihilistic virtuosity."