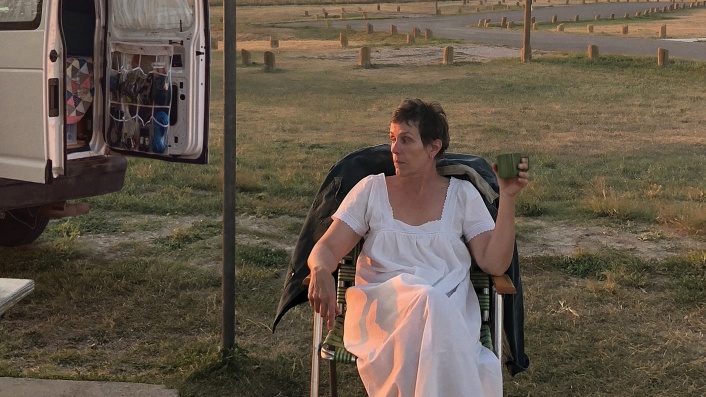 Nomadland will soon be landing on Star on Disney+

---
Chloe Zhao's last film The Rider was one of the best films of 2017, breaking hearts with its unvarnished and intimate portrait of life in the still-wild American west.
And it seems the director has outdone herself with another tale of soul searching on the plains: Nomadland, starring Frances McDormand. The movie is racking up acclaim, winning Best Film at Venice and earning Oscar buzz for McDormand's naturalistic lead performance.
Check out the trailer below, which lays out the simple facts of Fern's journey. After losing everything in the 2011 Global Financial Crisis, she hits the road, finding meaning in her changing landscape and the equally lost, contemplative travellers she meets along the way.
Nomadland is now in cinemas and is coming to Star on Disney+ on April 30, available to Disney+ subscribers for no extra charge.
Pur critic Craig Mathieson called the film "masterful", praising its "widescreen beauty" and Zhao's "ability to illuminate Fern's life and choices without resorting to exposition". In other words: a must-see.