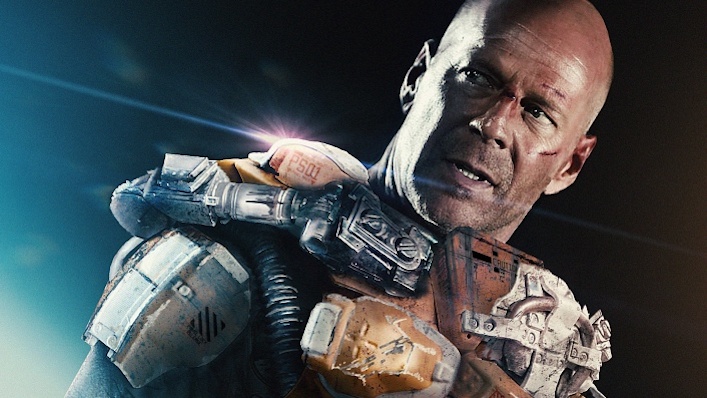 How to watch the interstellar action blockbuster Cosmic Sin in Australia

---
There's been some serious love for Frank Grillo here at Flicks lately, mainly due to his brutal lead role in Boss Level. Our critic Travis Johnson hailed Grillo as "a tough, amiable, engaging screen presence more than capable of anchoring a film", seeing the actor as an unsung asset to the action genre.
If you're a Grillhead too (yep that's what we're calling ourselves), you'll want to see the upcoming Cosmic Sin in cinemas, which pairs Bruce Willis and Grillo as outer space soldiers facing an alien invasion. It starts screening in cinemas around Australia from March 11.
I don't know whether to call this team-up Willo or Grillis, but in the trailer below both guys play Generals trying to fend off an alien attack in the year 2524.
With 'spacegates', cool illuminated body mech, and a legion of creepy, twitching alien entities, Cosmic Sin is just the kind of movie you want to see in cinemas with a comically oversized box of popcorn and some nerdy friends who don't take this kind of thing too seriously.
Cosmic Sin combines our recent underrated action fave Grillo with Bruce Willis, an old hand at these kind of CGI-heavy sci-fi worlds. If you want to see the big-screen effects of their powers combined, click the link below to check out session times near you.