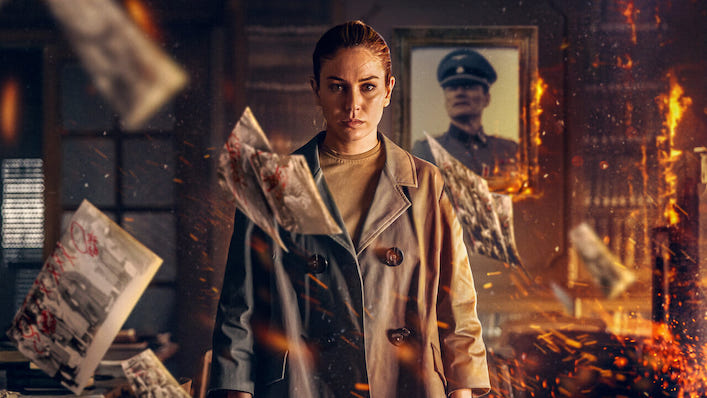 How to watch Spanish WWII revenge drama Jaguar Season 1 in Australia

---
In Netflix's newest Spanish-language drama Jaguar, Blanca Suárez stars as Isabel, a young Holocaust survivor seeking vengeance through the "killin'-Nazi business…and cousin, business is a-booming."
That line of course is from another action-packed World War II dramatisation—Tarantino's bombastic Inglourious Basterds—and if you're a fan of that film, you may be totally on board for Jaguar. All about a group of vigilante agents seeking justice in 1960s Spain, season 1 of Jaguar is currently available to watch on Netflix.
Other Netflix series to come from Spain such as Money Heist and Elite have enjoyed viral success on the streaming service, and Jaguar looks like another finely executed, dramatic crossover hit. The trailer below flashes back and forth between Isabel's traumatic memories of Mauthausen concentration camp and her suspenseful, James Bond-esque espionage as an adult.
But hunting down Nazis who have escaped justice can't be done through one woman's sheer anger alone. It'll take the efforts of an entire team of agents, who we see surveying a peaceful village below a hill: could the men responsible for killing Isabel's family reside within? One team member complains, "325,000 residents. Know the expression 'needle in a haystack'?"
Jaguar comes from creators Ramón Campos and Gema R. Neira, and it all looks a tad more serious and grown-up than Prime Video's series Hunters—despite both shows centring around a group of mod-era Nazi slayers, Amazon's show had a pulpy, somewhat comedic sensibility.
We can't wait to see Suárez and her new band of vigilantes serving up some sweet justice in Jaguar, an eight-part series dramatising some true, shocking WWII history. Sink your claws into it via Netflix.