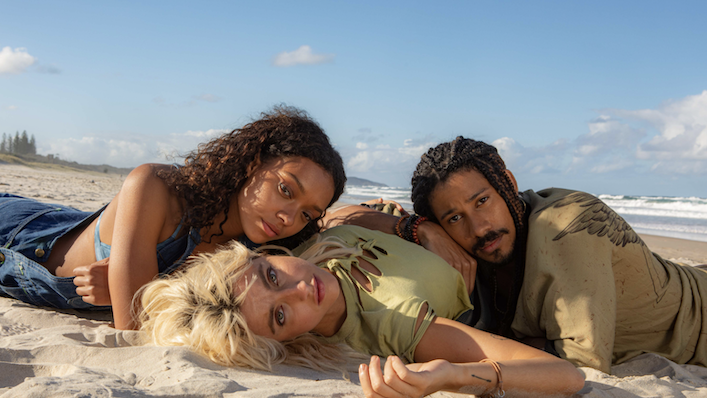 The trippy new trailer for Eden, Stan's simmering small-town Australian drama

---
Featuring a bevy of young Australian acting talent, Stan's upcoming Original Series Eden looks set to burn up your screen, with its simmering story of a small coastal town wracked by a mysterious disappearance.
The eight-part series was filmed in and around the Northern Rivers region of New South Wales, giving it an authentic Australian beach flair that only deepens the central mystery. Eden is arriving on Stan soon; here's everything you need to know about it.
The trippy trailer below seems to hint at a seaside, Aussie-centric version of Euphoria, with beautiful young people screaming into the dark and hashing out their deepest desires and weaknesses without adult supervision.
You probably recognise Logie-winner Samuel Johnson and American Horror Story's Cody Fern as some of the show's troubled inhabitants. But there's also serious talent behind the camera, such as Skins creator Bryan Elsley and an all-female writing team led by Highway's Vanessa Gazy.
We don't have a certain release date yet for this tantalising series, but a little mystery and suspense goes a long way. All we know so far is that a young woman from the idyllic town of Eden goes missing, and a "devastating chain of events" will lay bare the community's darkest secrets.
The eight episodes feature direction and cinematography from Judy & Punch's Mirrah Foulkes, and John Curran and Geoffrey Hall from the similarly mysterious Stan series Bloom, among others.
But there aren't all that many recent Aussie productions with a focus firmly on coming-of-age and adolescent storytelling, so Eden will certainly be one to watch. Keep your eyes peeled for further information on the show's premiere; trouble in paradise is sure to follow.