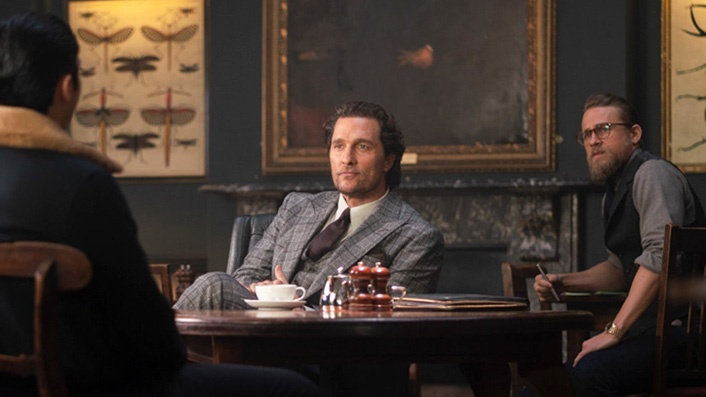 Guy Ritchie is back in action in the very-Guy-Ritchie trailer for The Gentlemen

---
The name Guy Ritchie still brings to mind kinetic, breakneck crime-action films of the early 2000s – we're talking Snatch, Lock, Stock, and Two Smoking Barrels, and RocknRolla. Those brutish, black comedy capers which introduced the world to action stars like Jason Statham and Idris Elba put the director's name on the map. Since then, unfortunately, Ritchie has been responsible for a string of unsuccessful franchise non-starters such as 2017's King Arthur: Legend Of The Sword and the actually-pretty-good Man from U.N.C.L.E. motion picture adaptation.
After being chosen to direct this year's shiny Aladdin live-action remake, Ritchie's fortunes might have just changed again – feast your eyes on the trailer for The Gentlemen, a return to the gritty mobster storytelling by which the director made himself a name.
Matthew McConaughey helms a star studded cast which includes a moustachioed Colin Farrell, Downton Abbey's Michelle Dockery, Crazy Rich Asians heartthrob Henry Golding, and Charlie Hunnam. This first trailer seems to be far more concerned with tone and bombast as opposed to plot, which isn't necessarily a demerit for a briskly-paced crime caper film which looks to zip from character to crazy character.
Speaking of crazy characters, Hugh Grant looks to be having a ball in the trailer, a costumey Cockney accent suggesting that The Gentlemen could be the next step in the actor's transformation from nineties dreamboat to respected character actor. As a Vanity Fair piece declared earlier this year, Grant is, 'finally getting the kinds of colorful character actor roles he excelled at even in the days when his sad-puppy good looks seemed determined to typecast him as a romantic lead.'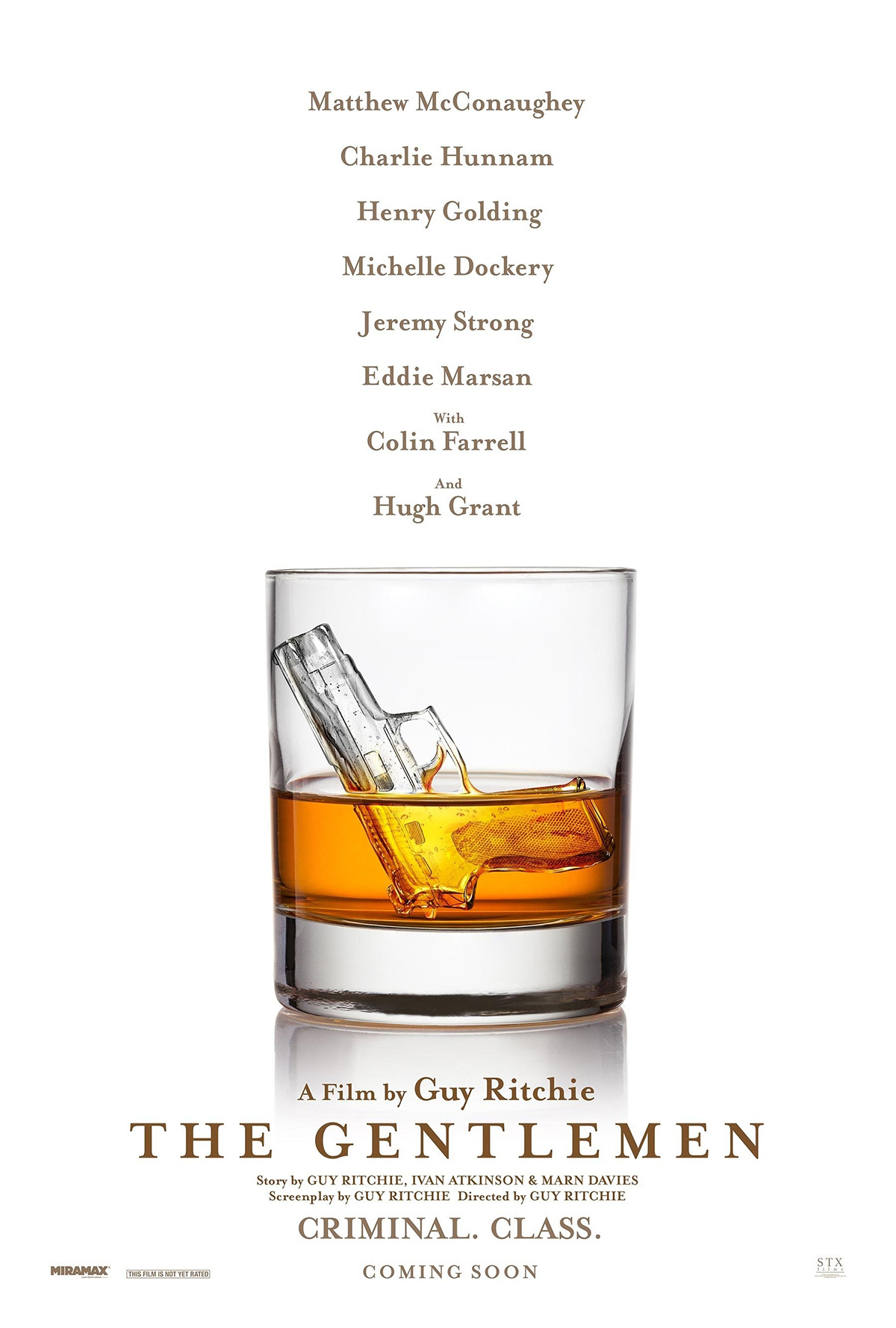 The trailer's slick use of 'Smoke On The Water' punctuated by percussive gunshots gives a good indication that The Gentlemen is being packaged as a return-to-form of sorts for Ritchie, and with that strong cast behind it, the film should be able to rise above any superficial comparisons to the similar-looking Kingsmen franchise. Maybe, as with Brad Pitt's transformative contribution to Snatch, all Ritchie needs is a quirky American collaborator as his star –McConaughey, seen here rocking a three-piece suit and woollen grandpa hat, could be Ritchie's golden ticket.