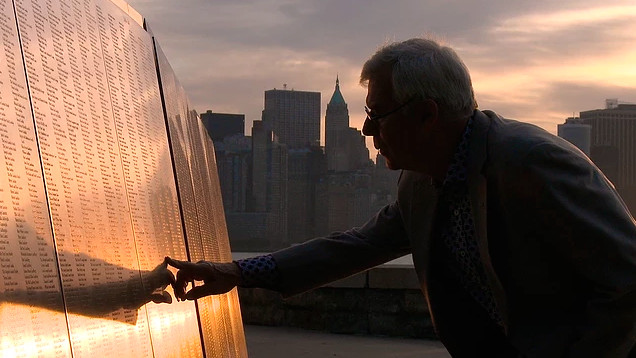 Australian documentary Border Politics, which explores the harsh treatment of refugees in western democracies, will arrive in cinemas across the country in July. The film's national release comes after its world premiere at the Human Rights Arts & Film Festival in May.
Border Politics was directed by veteran documentary filmmaker Judy Rymer. Its presenter is the renown barrister and human rights advocate Julian Burnside AO QC, who is staunchly opposed to the mandatory detention of asylum seekers.
Rymer follows Burnside as he travels the world, visiting monuments and historical sites and interviewing a range of experts. One of them is Gillian Triggs, former President of the Australian Human Rights Commission.
"I want to try and persuade ordinary Australians who have fallen for the government's rhetoric to see things as they really are," Burnside recently told Broadsheet.
"At least they'll get some facts and they'll be able to decide for themselves if what we're doing is appropriate or reasonable…But getting the facts out is unbelievably difficult."
Special screenings of Border Politics, including Q&A sessions with Burnside and Rymer, will take place across the country beginning June 1 in Sydney. In addition to ongoing screenings at Cinema Nova, these screenings include:
July 1 – Randwick Ritz (Sydney) with season to follow
July 3 – Wallis Mitcham (Adelaide) with season to follow
July 11 – Odeon Cinemas (Orange)
July 15 – Brunswick Picture House (Brunswick Heads) with season to follow
July 19 – Luna Leederville (Perth) with season to follow
For more information, head to the film's official website.