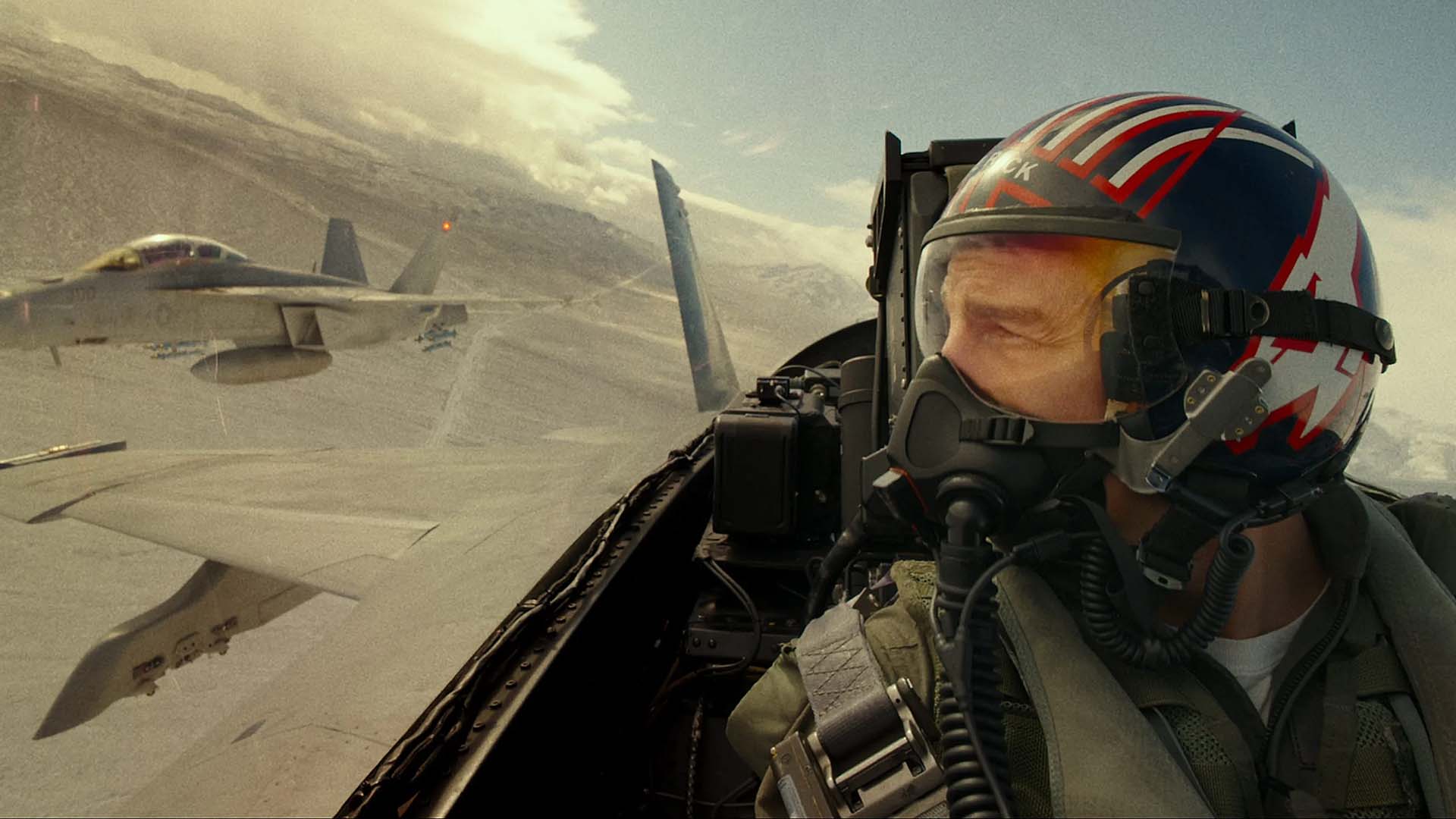 Australian box office report: Top Gun reclaims the top spot, whooshing past Dominion's dinosaurs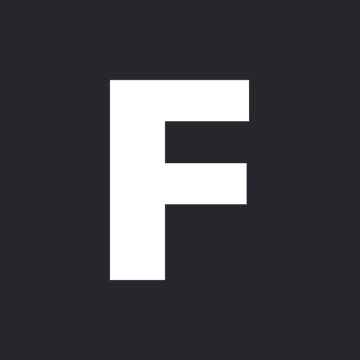 ---
The dinosaurs from Jurassic World: Dominion snatched first place from Tom Cruise's ace pilot Maverick last week, but nobody outguns Top Gun—with Maverick reclaiming the number one spot in its fourth week in release.
The blockbuster legacyquel added $9.35 million to its kitty, having now earned $58.82 million at the Australian box office. Dominion took $7.25 million, bringing its cumulative total to $23.3 million.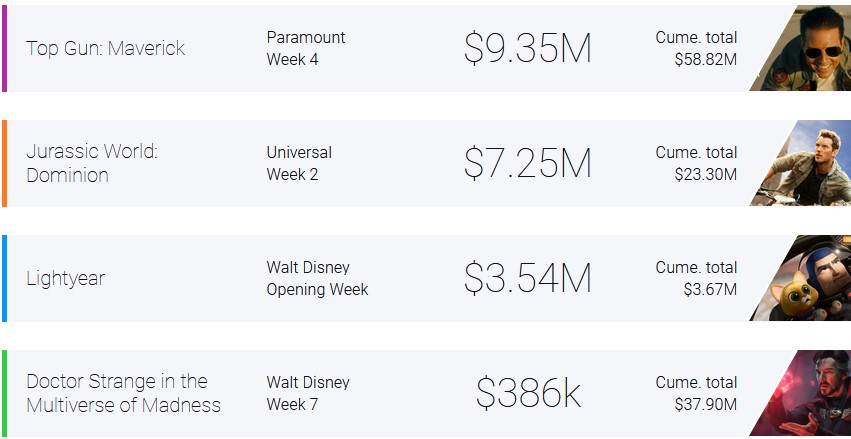 Here are the top 10 films at the Australian box office, June 16—June 22.
1.Top Gun: Maverick (Paramount) $9,354,969
2. Jurassic World: Dominion (Universal) $7,253,015
3. Lightyear (Disney) $3,535,389
4. Doctor Strange in the Multiverse of Madness (Disney) $386,382
5. Everything Everywhere All at Once (Roadshow) $217,646
6. George Michael Freedom Uncut (Trafalgar Releasing) $190,512
7. The Drover's Wife: The Legend of Molly Johnson (Roadshow) $182,346
8. How to Please a Woman (Madman) $130,390
9. Downton Abbey: A New Era (Universal) $128,844
10. Operation Mincemeat (Transmission) $105,239
thanks to our friends at