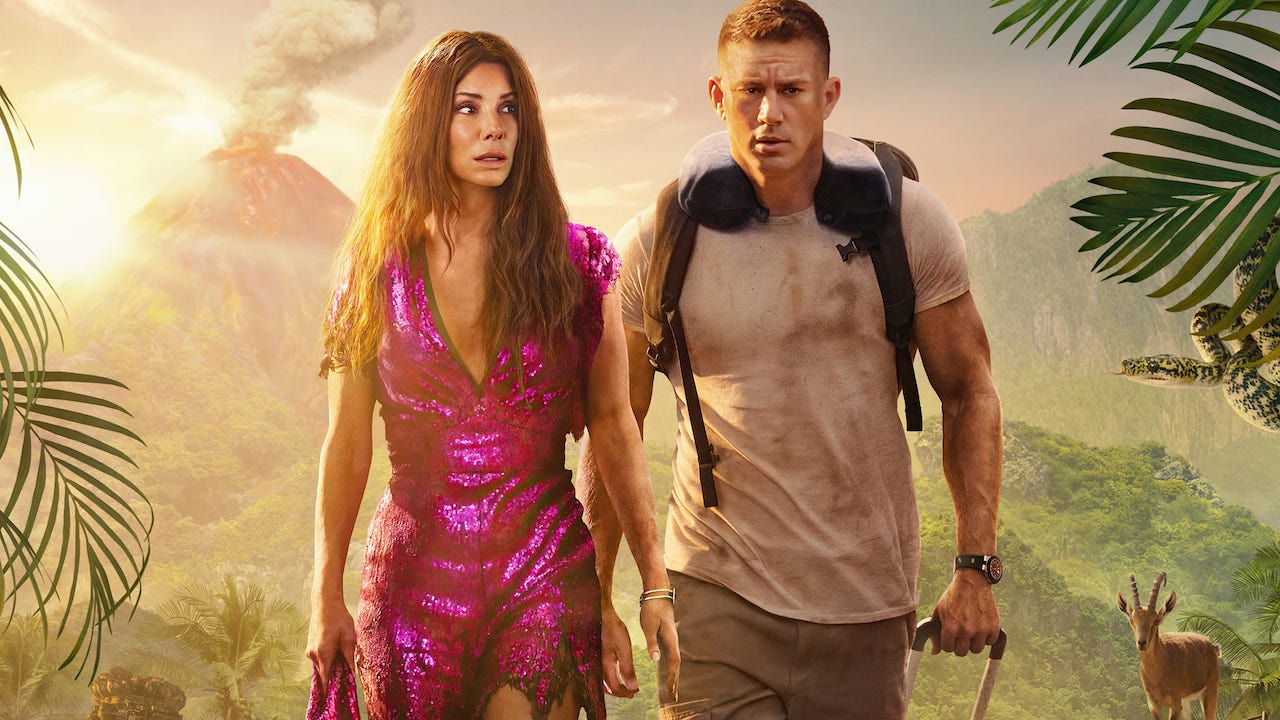 Australian box office report: The Lost City finds gold, beating Dumblebore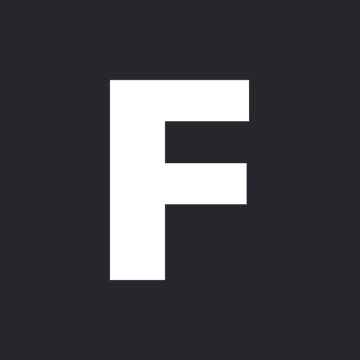 ---
Boosted by the Easter weekend and school holidays, the romantic action-adventure The Lost City has topped the Australian box office in its first week, taking $5.38 million. Fantastic Beasts: The Secrets of Dumbledore came second with $5.17 million, bringing its cumulative total to $12.52 million.
Meanwhile, the Indian period epic K.G.F.: Chapter 2 achieved something you don't see very often—occupying two different spots. It took both fifth spot, for a version of the film in Hindi, and eighth spot, for a version in Tamil, Telugu, Kannada and Malayalam.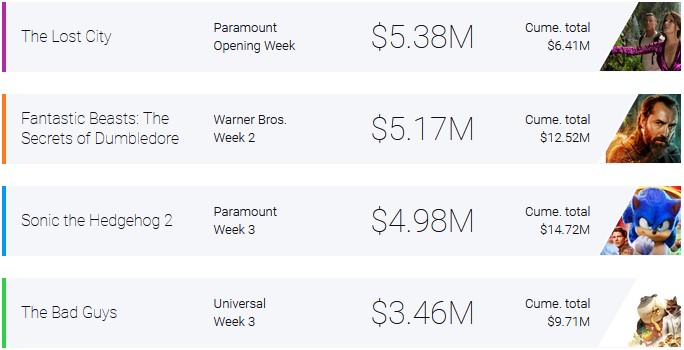 Here are the top 10 films at the Australian box office, April 14 – April 20.
1. The Lost City (Paramount) $5,384,232
2. Fantastic Beasts: The Secrets of Dumbledore (Warner. Bros) $5,171,830
3. Sonic the Hedgehog 2 (Paramount) $4,975,551
4. The Bad Guys (Universal) $3,455,654
5. K.G.F.: Chapter 2 (Hindi) (Forum Films) $1,941,658
6. Everything Everywhere All at Once (Roadshow) $953,355
7. The Batman (Warner Bros.) $876,469
8. K.G.F: Chapter 2 (Tamil, Telugu, Kannada, Malayalam) (Tolly Movies) $744,663
9. Morbius (Sony) $742,258
10. The Duke (Transmission) $450,141
thanks to our friends at