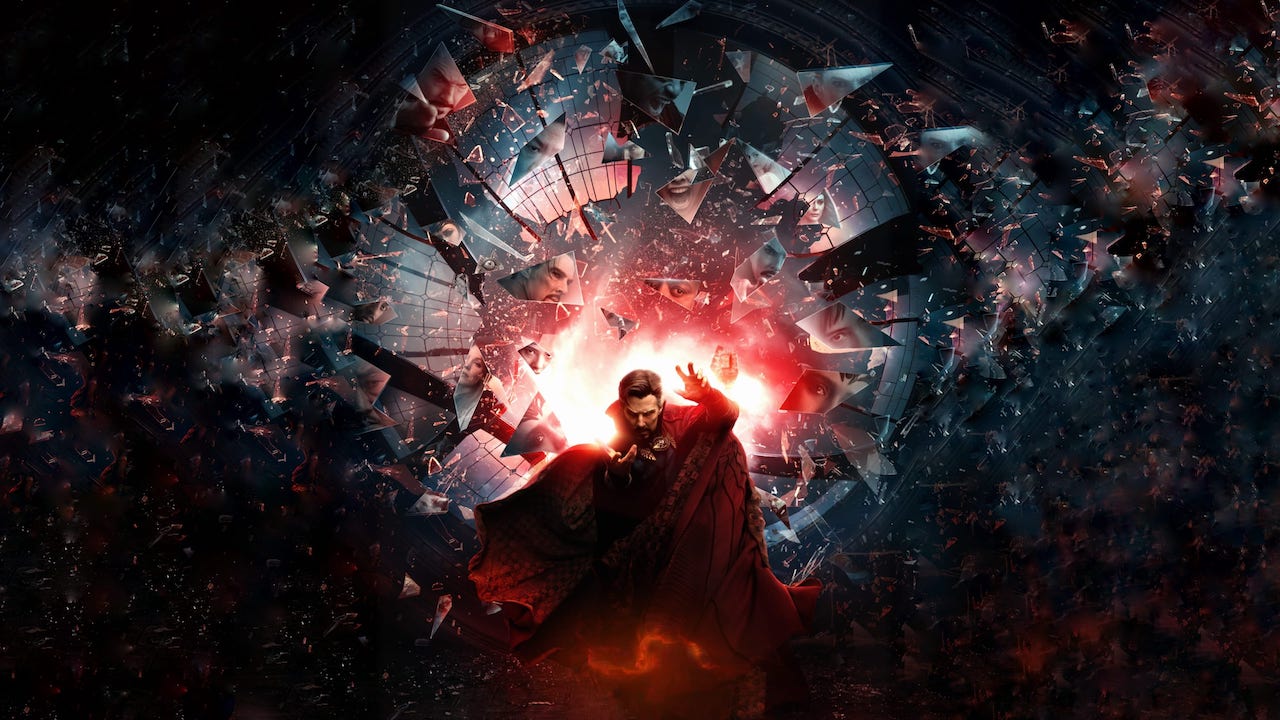 Australian box office report: Doctor Strange casts a $17 million dollar spell in its first week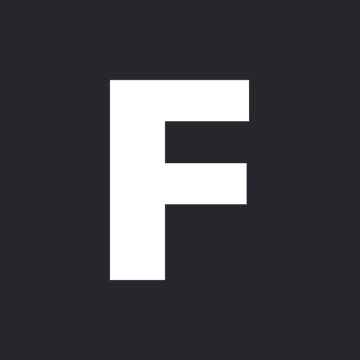 ---
Australian moviegoers went mad for Doctor Strange 2 in its opening week, magicking up a nice $17.56 million for a total of $20 million. The other new releases to creep into the top 10 were far humbler: Aussie revisionist western The Drover's Wife: The Legend of Molly Johnson earning $266k and Punjabi drama Maa taking $230k.
Four weeks into their releases, The Lost City is still performing well with a total of $13 million, and positive word-of-mouth reviews are keeping Everything Everywhere All At Once in the top four too, with another $580k.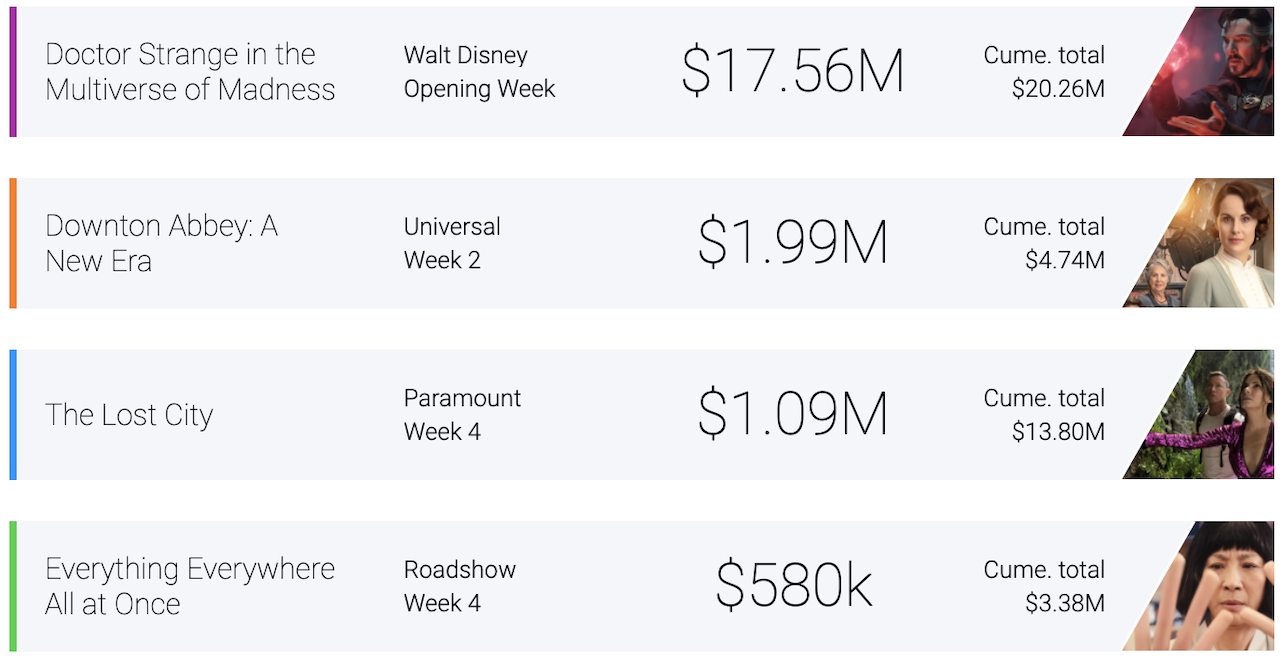 Here are the top 10 films at the Australian box office, May 5—May 12.
1. Doctor Strange in the Multiverse of Madness (Disney) $17,563,102
2. Downton Abbey: A New Era (Universal) $1,990,198
3. The Lost City (Paramount) $1,094,916
4. Everything Everywhere All at Once (Roadshow) $580,443
5. Fantastic Beasts: The Secrets of Dumbledore (Warner. Bros) $562,367
6. Sonic the Hedgehog 2 (Paramount) $518,150
7. The Northman (Universal) $454,878
8. The Bad Guys (Universal) $434,766
9. The Drover's Wife: The Legend of Molly Johnson (Roadshow) $266,622
10. Maa (Forum Films) $230,414
thanks to our friends at