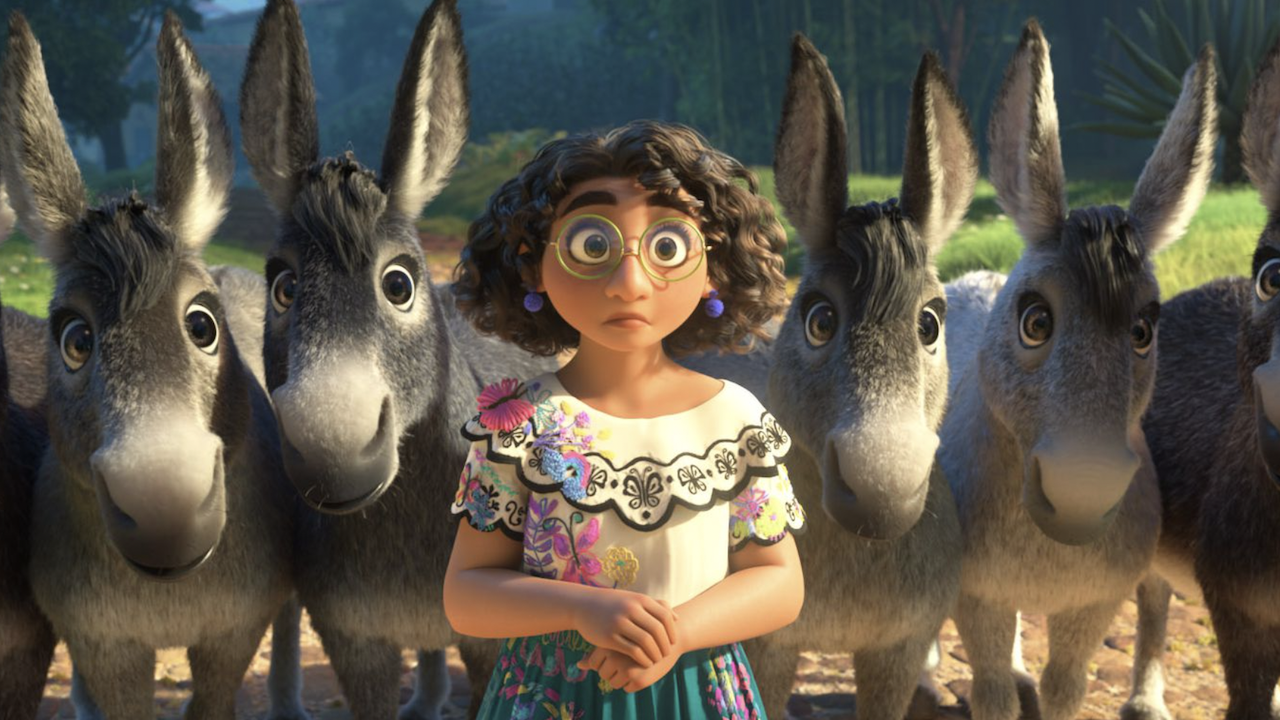 Aussie audiences now have the magic power to see Encanto in cinemas

---
We've all felt like the odd one out, at some point in our lives—even when surrounded by the close family and friends we love.
Disney's latest musical fantasy Encanto is an ode to that feeling, starring Stephanie Beatriz as the only non-magical child in a dynasty of super-powered people. As the first female Disney protagonist wearing glasses, she's already special to us…awwww.
Set in a mystical, living village in Colombia, this fairytale sees Mirabel (Beatriz) get forced uncomfortably into the spotlight. When she's blamed for the sudden removal of her whole family's abilities, she'll discover her own, perhaps un-magical power while trying to set things right.
How? With the power of song, of course! Very busy music man Lin-Manuel Miranda composes original songs for Encanto, only the umpteenth time he's done so this year in films like Vivo and In The Heights. It's a great time to be a theatre kid, people.
In his round-up of December's most promising new films arriving in cinemas, David Michael Brown singles out Encanto as the top pick for family entertainment this season: "Expect eye-popping visuals, a vibrant colour palette, and earworms aplenty."
The enchanted/enchanting supporting cast includes Diane Guerrero, Wilmer Valderrama, Alan Tudyk, and John Leguizamo as Mirabel's outcast uncle Bruno. You gotta love an outcast—and Encanto is bringing them boldly to centre stage, with a whole lot of song and colour.