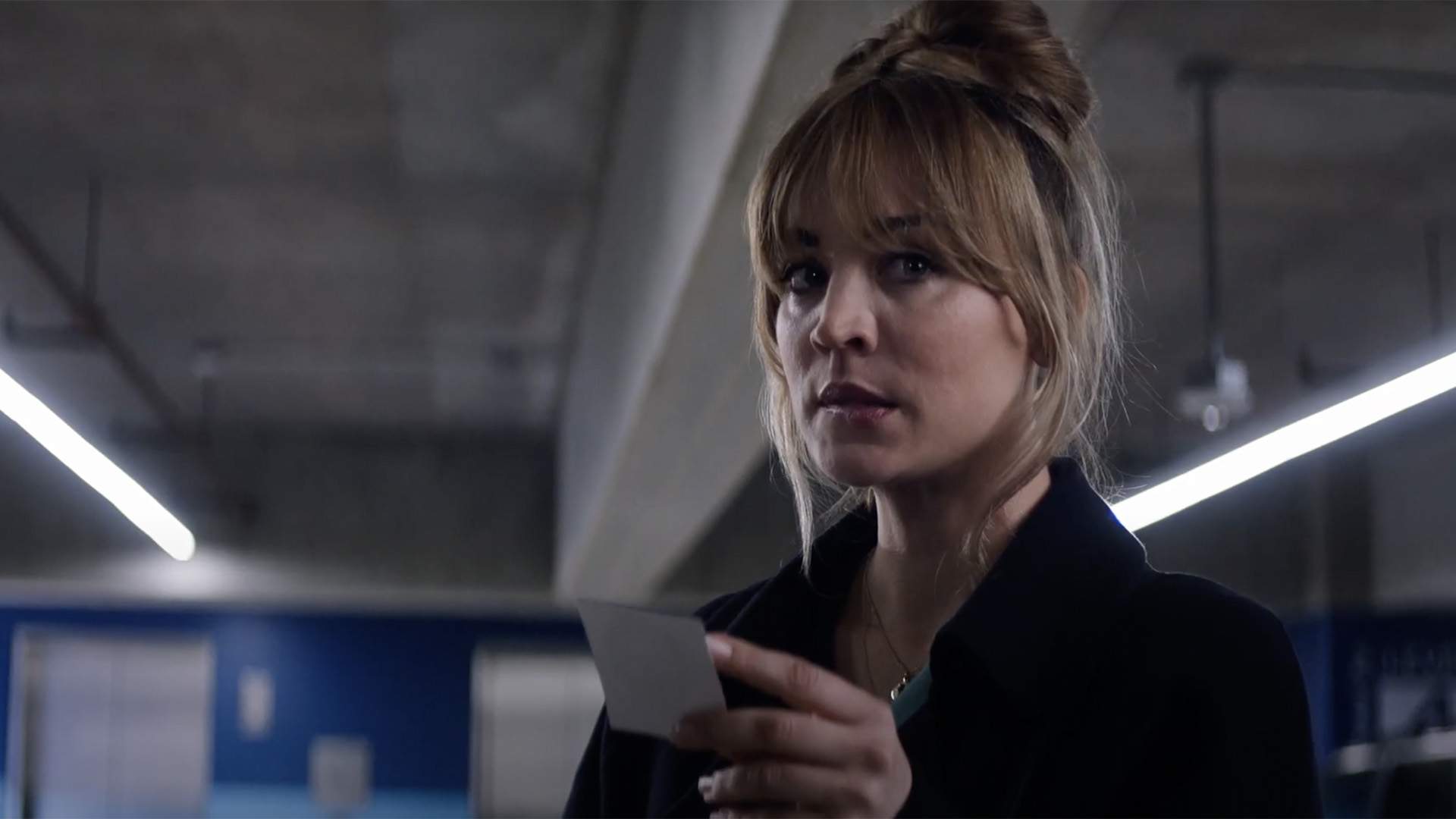 What to expect from The Flight Attendant's ante-upping second season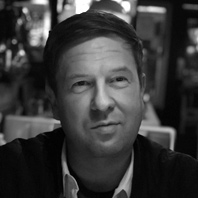 ---
Kaley Cuoco returns for a second season of hit comedy-thriller series The Flight Attendant. It requires a bit more suspension of disbelief than the first, but fans will be more than satisfied, writes Dominic Corry.

Arriving in November 2020, season one of The Flight Attendant was a well-timed glossy escape from the pandemic's first year that allowed us all to fantasise about international travel. Extremely light on its feet, but also relatively clear-eyed about alcoholism, it showcased a breakout performance from Kaley Cuoco, previously the subject of innumerable blonde jokes as Penny on The Big Bang Theory.
Cuoco garnered a well-deserved acting Emmy nomination for her trouble, with the show receiving nine noms all up. These included Best Comedy Series, which included Cuoco in her capacity as exec producer, after optioning the 2018 source novel via her production company.
All in all, a resounding success. And in TV, that means we're getting more.
Although a continuation of this story is considerably more organic than, say, the second season of Big Little Lies, it was still somewhat surprising to learn that a second season was coming. But I'm happy to report that based on the first couple of episodes, The Flight Attendant is more than up to the task of going beyond the source material.
Season one centered around the complications that ensued when Cassie woke up hungover next to a dead body in a Bangkok hotel room, and no memory of how she ended up there. Back in the States, she became a suspect, and set about investigating the murder herself, which led her down various conspiracy-laden paths and into the crosshairs of the CIA.
Her lawyer friend Ani (Zosia Mamet) was drawn into the drama, and Cassie's relationship with her brother Davey (T.R. Knight) faced a reckoning. Beyond the intrigue and murderous peril, Cassie also finally came to terms with how her father influenced her own drinking problems.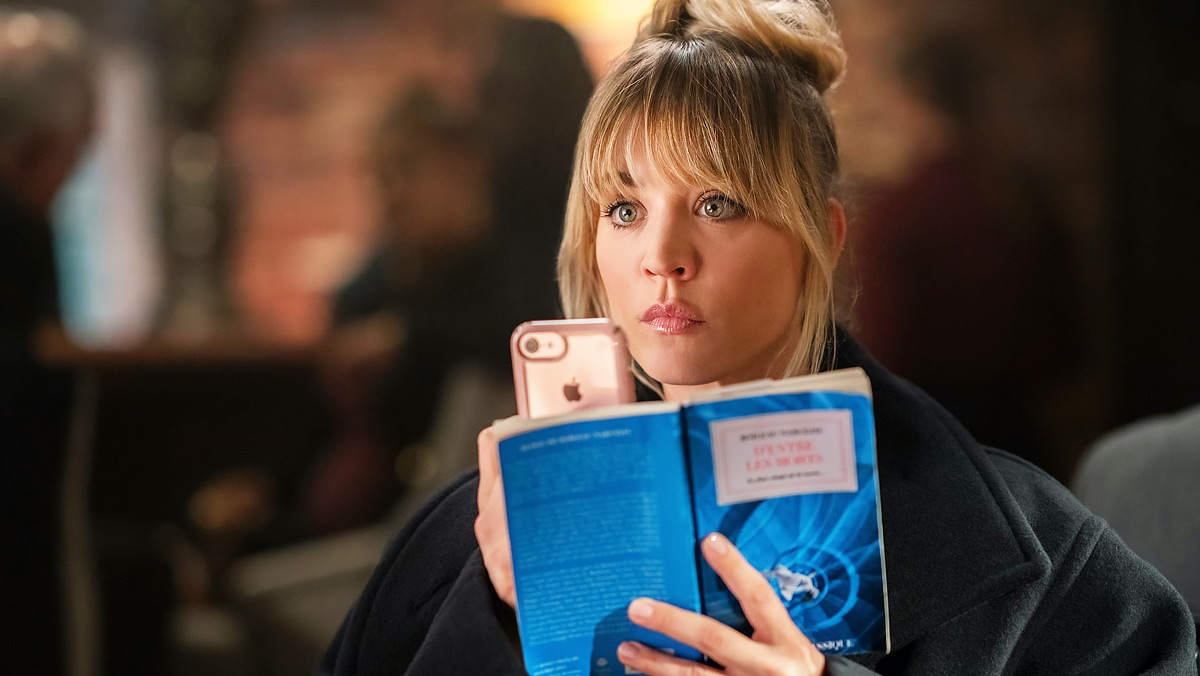 Lots of films and TV shows borrow tonal elements from Hitchcock films, but The Flight Attendant really leaned into the Master of Suspense's style, building on his classic "wrong man" dynamic with character-driven storytelling. That continues into season two, which picks up 363 days after the end of season one. Cassie is now living in Los Angeles and is two days away from having a full year's sobriety under her belt.
We get a comprehensive update on her circumstances when she introduces herself at an AA meeting. She's in a relationship with a fellow recovering addict named Marco (played by Picard's Santiago Cabrera), still working as a flight attendant, but does a little work "on the side". Although she doesn't elaborate in the meeting, we learn that, as hinted at the end of season one, she has begun work as a CIA asset, mostly doing surveillance-from-a-distance in far flung locales, for which her flight attendant duties provide the perfect cover.
Things start to get a little weird on a job in Berlin, where Cassie spies the man she is following hooking up with a blonde woman who sports the exact same butterfly back tattoo as her own. When the man dies in an explosion, Cassie starts to have memory blackouts again, but she can't attribute these ones to alcohol. Haunted by the possible existence of a doppelgänger, Cassie reports back to her CIA superior (played by Curb Your Enthusiasm's Cheryl Hines), but finds her suspicions stonewalled. Unsure of who to trust, Cassie once again sets about investigating on her own.
Sign up for Flicks updates
A remarkably smooth upping of the ante, The Flight Attendant requires a bit more suspension of disbelief than the first season (does the CIA really recruit civilians like this?), but the storytelling remains fluid as the mysteries pile up. If season one was The Man Who Knew Too Much, then this is a bit more True Lies or Mr. and Mrs. Smith—we are well into spy game territory here, but the character elements are just as prominent.
The presence of a possible doppelgänger suggests that Cassie still has some personal issues to reckon with. In season one, the show presented many scenes of Cassie talking to the dead man in her mind,. Season two's equivalent of this is time spent inside her head arguing with other Cassies–which means we haven't seen the last of drunk Cassie. Again, Cassie's biggest problem is herself. Cuoco displays agile acting skills in the scenes featuring multiple Cassies.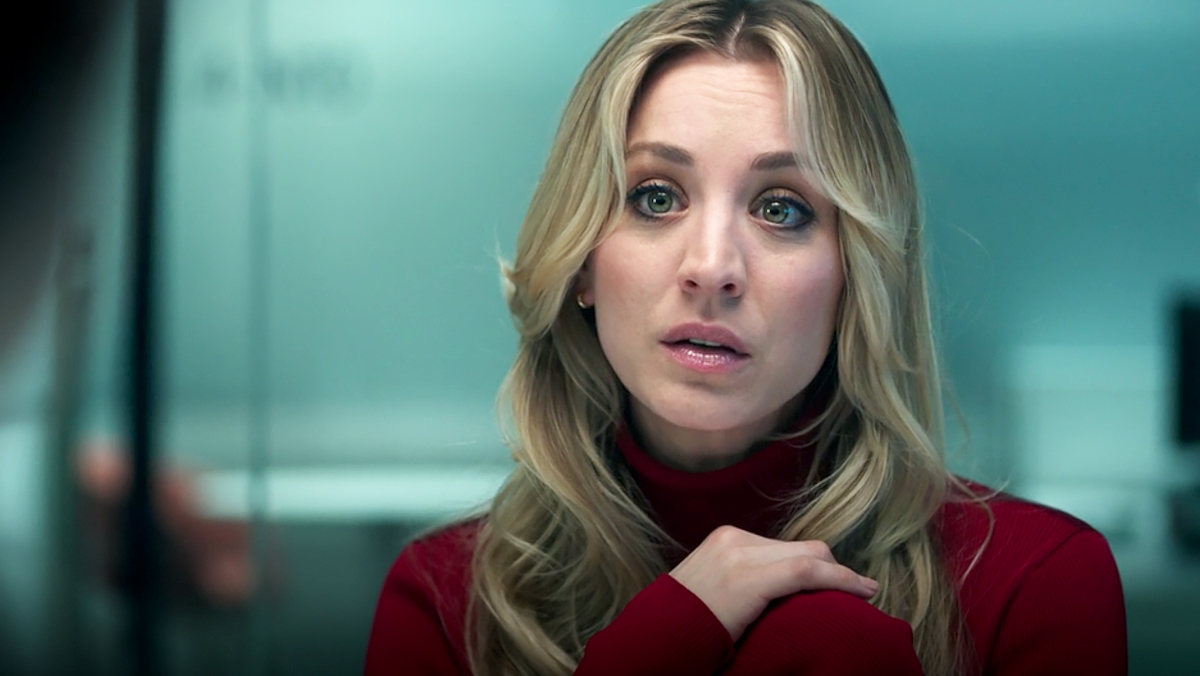 Ani and her boyfriend Max play a more active role in the mystery here, and Davey is also in the fold. Fellow flight attendant/CIA asset Shane (Griffin Matthews) returns, as does Rosie Perez's Megan. Notable additions to the cast beyond Cabrera and Hines include Sharon Stone as Cassie's mother and The Expanse's Shohreh Aghdashloo as Cassie's AA sponsor.
The biggest twists in the first season centred around how certain people in Cassie's orbit were eventually revealed to be something other than who they claimed to be. With the audience having cottoned on to this gambit, the show knows it needs to up its game in this regard, and boy does it. There are all sorts of potentially nefarious characters showing up left right and centre from the get in season two—the show almost seems to be taunting us with possible character reversals.
It all speaks to how easily The Flight Attendant meshes breezy comedic thrills with character work. Cassie may not quite have it all together yet, but she sure is fun to watch. And she still has that same damn ringtone ("I, I, I, I, I, I need, I need you"). Silence your phone, Cassie, it's gonna get you killed!