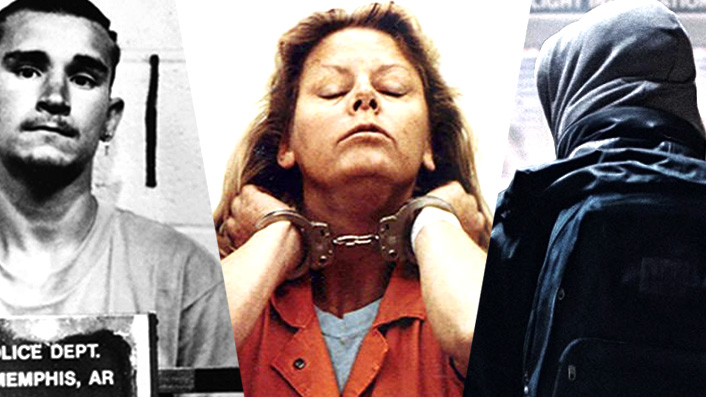 Hooked on Wrong Man? Here's 5 more true crime documentaries to delve into

---
Wrong Man is an addictive documentary series that deep dives into the criminal justice system. Want more true crime film and TV shows to watch? Here's five, picked by critic Travis Johnson.

Wrong Man is truly addictive television. Coming from master documentarian Joe Berlinger, the series (now streaming on Stan) sees Berlinger and his team of investigators work to clear the names of wrongly convicted people. It's white knuckle, engrossing stuff. Season one saw, among others, death row inmate Curtis Flowers freed after being cleared of a quadruple murder. In the new season the stakes are just as high.
But true crime fans know that these harrowing series can go by oh so fast, leaving us jonesing for another deep dive into the criminal justice system and the horrors that feed it So, with that in mind, here are five more documentaries – encompassing both TV programs and films – that will scratch that itch.
Sign up for Flicks updates
This seven part doco series delves into the murder of young Catholic nun Sister Cathy Cesnick, a Baltimore high school teacher who disappeared in 1969. Was she killed to cover up child abuse by a priest in the same city?
Filmmaker Ryan White's methodical investigation seems to point in that direction and – following the series' release in 2017 – the archdiocese of Baltimore mounted a very aggressive social media campaign designed to discredit it. The Keepers is a powerfully disturbing experience that starts out as a cold case and ends up a furious indictment of institutional corruption on a staggering scale.
Back in 2011 the comedy 30 Minutes or Less made fun of this incident, but after watching the real deal you'll never laugh at that flick again. In 2003 pizza delivery driver Brian Wells robbed a bank with a bomb locked around his neck. He was killed when it detonated.
Over the course of four episodes documentarians Trey Borzillieri and Barbara Schroeder take us through who was behind the crime and thus responsible for Well's gruesome death, guiding us to a character of uncommon callousness and cruelty. As bizarre as the crime is, what really disturbs is the bland and ugly face of the evil behind it.
"Thanks a lot, society, for railroading my ass."
Those are the last words serial killer Aileen Wuornos says on camera, but the truth is much more slippery and complicated than that. Wuornos, an itinerant sex worker, killed seven men in '89 – '90 and was executed for her crimes in 2002. Prior to that, respected documentarian Nick Broomfield interviewed her extensively. His initial attempts to reach her resulted in The Selling of a Serial Killer, which examines the circus around her arrest and trial, and the injustices the (admittedly very much guilty) Wuornos was subjected to.
After her death, Life and Death of a Serial Killer used Broomfield's interviews to show the declining state of Wuornos's mind and raises the question of whether the state has executed a mentally ill woman who was not responsible for her actions. Taken together, the two force us to confront uncomfortable questions about guilt, justice and punishment that trouble the mind long after the credits roll.
Watch Ailen: Life and Death of a Serial Killer on Docplay
A true story that takes more hairpin narrative turns than the most tightly plotted thriller. Texas teen Nicholas Barclay returns to his family in 1997, three years after he disappeared without a trace at the age of 13. His family, absolutely relieved to have him back in the fold, welcome his return with loving arms. There's only one problem – that ain't Nicholas!
The real truth is gradually uncovered thanks to private investigator Charlie Parker and FBI Agent Nancy Fisher. But what'll really keep you up late is wondering what motivated the Barclay family to believe – or pretend to believe – that this obvious stranger was their long lost son.
It's only fitting that we return to Joe Berlinger, here working with co-director Bruce Sinofsky, and his exhaustive, years-long documentary coverage of the arrest, conviction, and eventual freeing of the West Memphis Three. This trio of teenage heavy metal fans were found guilty of killing three children in 1993 in what was framed by the prosecution as a satanic ritual.
Clearly railroaded by their deeply conservative community because of their outsider status, the three faced the death penalty until a technical legality allowed them to plead guilty while maintaining their innocence, resulting in the three being freed after 18 years in prison. Amy J. Berg's 2012 film West of Memphis covers the entire ordeal in retrospect, but the immediacy of Berlinger and Sinofsky's boots-on-the-ground approach is as electrifying as the events are infuriating.