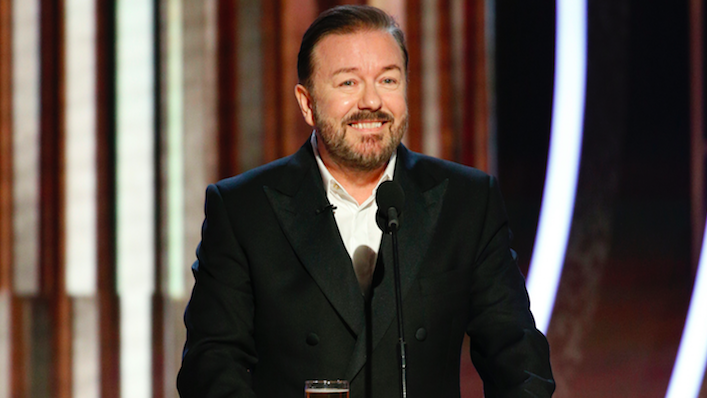 The 10 best moments from this year's Golden Globes

---
The Golden Globes are normally something of an appetiser for the awards season. With nominees chosen by the Hollywood Foreign Press Association, the ceremony represents one big stepping stone to the Oscars, as well as being a bit of a looser, catered event in which celebrities can let their hair down a little. They probably get stressed too, y'know.
As perennial host Ricky Gervais noted, the actual Globes ceremony goes on for way too long – around three hours. So here's an abbreviated cheat-sheet to the night's most memorable moments; the movies and performances to keep an eye on as awards season chugs onwards, and the speeches everyone is still talking about.
Gervais' typically controversial monologue
This was British comedian Ricky Gervais' fifth (and allegedly final) time hosting the Golden Globes. He was sure to note that he "doesn't care" about the ceremony or any of its politics. After making some predictable jokes about The Irishman, Cats, and The Two Popes (respectively, 'these guys are so old!' 'that movie was so bad!' 'the Catholic church has a history of sexual abuse!'), Gervais veered towards a comedic takedown of the Hollywood assembly, bringing up Ronan Farrow, Harvey Weinstein and Jeffrey Epstein, saying "I know he's your friend" to the guests in attendance.
Gervais' material was fine, if a tad 2011, but his concluding, scathing remark that the winners shouldn't use the stage as "a platform to make a political speech" and should instead "accept your little award, thank your agent and your God and f*** off" has raised some eyebrows, given the blatant politicising of his earlier jokes only minutes before. Gervais gags about the terrifying omnipotence of streaming services seemed especially hypocritical, since he spent forty seconds or so promoting his Netflix series Afterlife.
Surprising wins for 1917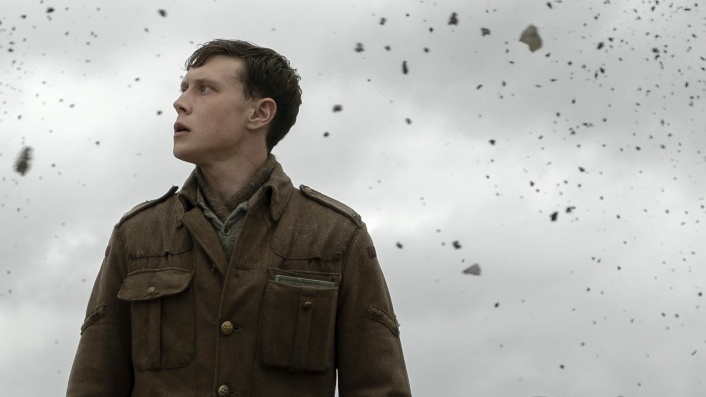 Sam Mendes' cleverly shot war film only recently came out, arriving in US cinemas late December (and it opens in Australian cinemas this week). Maybe that freshness lead to its unexpected victories in the Best Drama and Best Director categories. 1917 took home some of the Globes' biggest accolades, making it way more of an Oscars frontrunner than anticipated, especially considering the Tarantino, Scorsese, and Bong films towering over it. Can Mendes and his team build enough buzz come February, to keep this momentum going?
Awkwafina's historic win
This year's grim lack of diversity was only alleviated in a few categories, and Lulu Wang's terrific family drama The Farewell was at least recognised in the female acting category. Awkwafina's win for playing the film's torn protagonist Billie makes her the first Asian-American actress to win a Globe for a feature film, and she made sure to thank Wang for the opportunity: "You gave me this chance, the chance of a lifetime, and you taught me so much."
All the Australian bushfire and climate change shout-outs
The Loudest Voice star Russell Crowe wasn't on stage to accept his award for Best Actor in a Limited Series or TV Movie, instead sending Jennifer Aniston on his behalf while he "needed to be with his family in Australia." The short, impactful message she read urged the audience to take action on climate change, and it wasn't an outlier; Best Supporting Actress in a Limited Series winner Patricia Arquette and Best Actor in a Drama winner Joaquin Phoenix both encouraged viewers to "donate to Australia" and to consider their inflated carbon footprint. Speaking of Joaquin…
Joaquin Phoenix's expletive-filled rant
In the most bleeped-out speech of the evening, Joaquin Phoenix started things out on a positive note by congratulating Globes organisers on the progressive plant-based meal offered to guests. But then things went downhill (or uphill, I guess, if you're a Joker fan). Phoenix poked fun at the hollowness of the back-patting pomp and ceremony, calling the Globes a "thing to sell advertisements for the TV shows" and joking that "we all know there's no f***king award." It was a little unhinged but fairly refreshing – a throwback to Phoenix's disruptive I'm Still Here days.
QT delivers a highly Tarantino-esque speech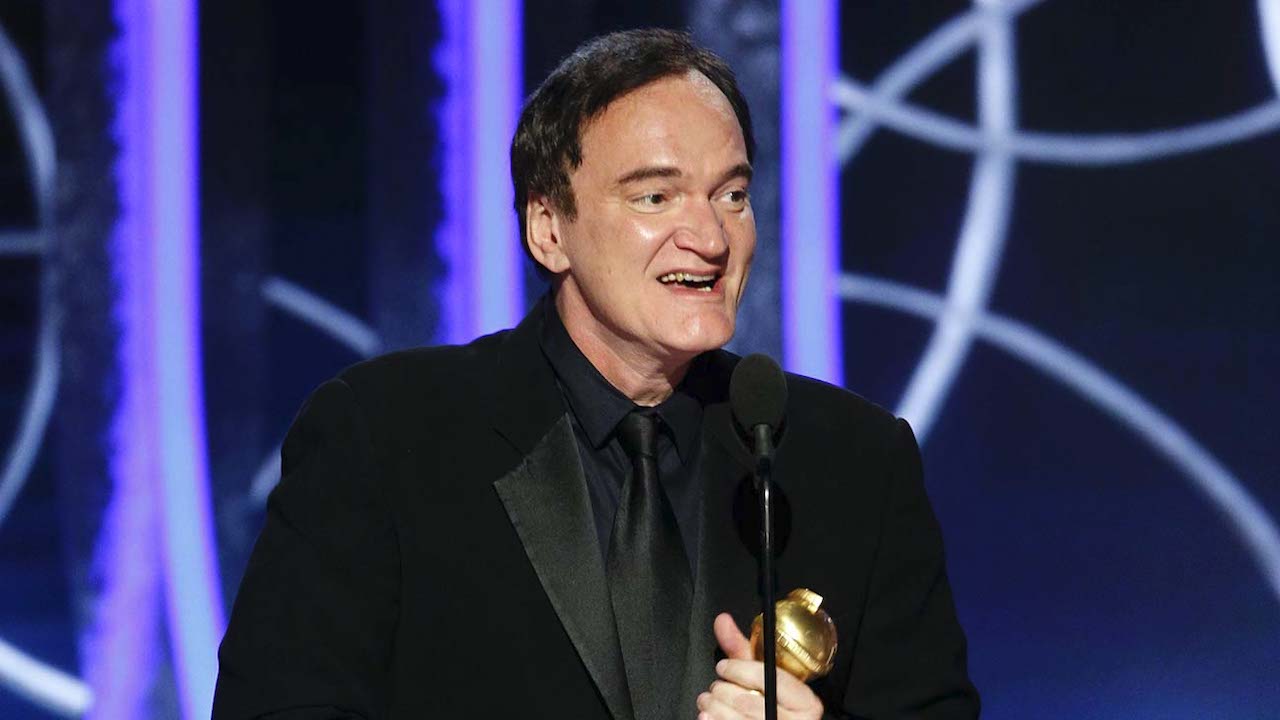 QT took home the Best Screenplay gong for his sprawling script for Once Upon A Time…In Hollywood, and his speech was 'peak Tarantino'. The auteur made it clear that, despite every other Hollywood acceptance speech focusing on the archetypal 'little people who made this award possible', he tackled this particular script all by himself: "I did it!", he cheered.
Michelle William's pro-choice acceptance speech
After winning Best Actress in a Limited Series for her role in Fosse/Verdon, Michelle Williams expressed her gratefulness "to have lived in a moment in our society where choice exists, because as women and as girls, things can happen to our bodies that are not our choice."
The four-time Oscar nominee continued by stating that her illustrious career wouldn't have been possible without "employing a woman's right to choose." It was a deeply personal, inspiring moment in an awards ceremony that can often feel a bit insubstantial.
Bong Joon-Ho sticks up for subtitles
South Korean sleeper hit Parasite is slowly digging its claws into the shuttered US awards scene, racking up astonishing word-of-mouth financial and critical success. Its Palme d'Or winning director Bong Joon-Ho got the best single line of the evening in his sassy criticism of Hollywood myopia, encouraging viewers to be more open-minded about foreign language cinema. Speaking through a Korean translator, he said, "Once you overcome the one inch tall barrier of subtitles, you will be introduced to so many more amazing films." Genius.
Despite their immense popularity and success in other fields, lauded titles like Game of Thrones and Netflix's The Irishman and Marriage Story definitely under-performed at the Globes.
In the TV categories, Game of Thrones scored only one nomination (Kit Harington for Best Actor) and no wins, and The Irishman's five noms went unacknowledged. Only Marriage Story made good on one of its six nominations – Laura Dern for Best Supporting Actress in a Motion Picture.
Jodie Comer's dress looked like Baby Yoda
jodie comer as baby yoda pic.twitter.com/GC1OLKnkXG

— tshad (@becxvillanelle) January 6, 2020
That is all.