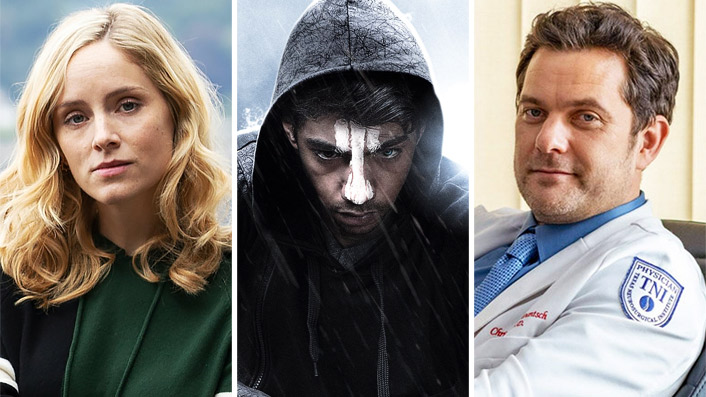 Stan August highlights

---
Each month, lots of new films and TV shows are added to Stan's library. Critic Craig Mathieson surveys each month's selections and picks for titles mostworth watching. For the full list of everything arriving on the platform, scroll down.
Top Picks: TV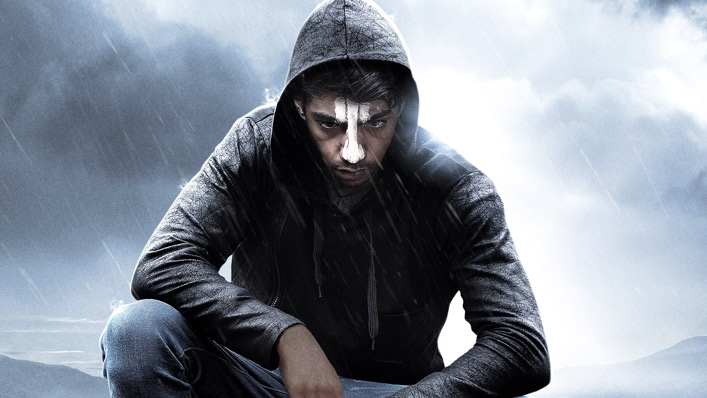 Cleverman seasons one and two (July 7)
The ability of science-fiction to use a fantastical concept to comment on the present was perfectly evoked in this roiling Australian drama, which originally aired on the ABC in 2016 and 2017. In a readily recognisable Sydney the underclass are the Hairypeople, a different species to humans whose reveal to the world has led to ghettoization and discrimination. The strands of the plot combine the dystopic with Aboriginal Dreaming, and the diverse cast includes Hunter Page-Lochard, Rob Collins, Deborah Mailman, Iain Glen and Frances O'Connor.
The profound but intimate implications of a surrogate birth underpin this knotty British drama, in which a couple's increasingly desperate bid to find a way to have a child get tangled up with a young woman who wants to help them for her own reasons. Martin Compston (Line of Duty) and Sophie Rundle (Peaky Blinders) play Dan and Emily Docherty, who are grateful, in debt to, and possibly manipulating 18-year-old Kaya (newcomer Mirren Mack). In this thriller from writer Nicole Taylor (The Hour), the wonder of creating life results in many mysteries.
Daniel Radcliffe has dedicated a recent chunk of his eclectic career post-Harry Potter to this farcical comedy anthology, with every season using a different work by the show's creator, humourist Simon Rich, as the starting point for the central cast's talents. Season one was set in heaven, with Radcliffe as a minor angel and Steve Buscemi as a less than engaged God (perfect casting), while the second season was set during the Dark Ages, with Radcliffe as a prince and Buscemi as a serf.
The new episodes take place in the 1840s as a wagon train heads west, with all the clichés of the western up for grabs alongside Radcliffe leaning very heavily into his new role as a dim-witted priest.
Another podcast adaptation—from an American series that focuses on staggering cases of medical malpractice—this drama subverts the inherent likability of Joshua Jackson by casting him as a Texan surgeon whose patients do not always leave the operating table alive. Alec Baldwin—who delivered the legendary "I am God" speech as an arrogant doctor in 1993's Malice—and Christian Slater play fellow surgeons alarmed by what they're learning, and Anna Sophia Robb plays the young assistant district attorney looking to mount a case. Anyone freaked out by the invasiveness of surgery should definitely not watch this.
Top Picks: Movies + Specials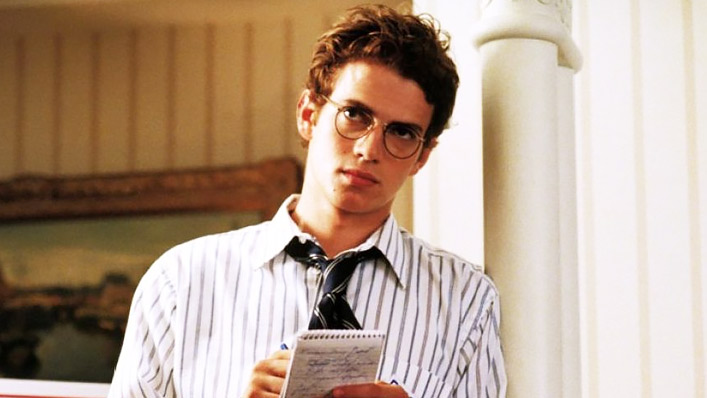 Playing Anakin Skywalker, the young Jedi who would become Darth Vader, should have given Hayden Christensen a place in the popular culture pantheon. But the terrible flaws of George Lucas' Star Wars prequels did the cast no favours, leaving his career in B movie limbo by the age of 25. Christensen did however make one remarkable movie with the brief leading man opportunities afforded him: this 2003 biographical drama about the celebrated young American journalist Stephen Glass, who was uncovered by his own colleagues at the storied New Republic magazine as a serial fabulist.
Shattered Glass is the directorial debut of screenwriter Billy Ray (The Hunger Games, Captain Phillips), featuring exemplary supporting performances from Peter Sarsgaard and Chloe Sevigny. It's a study of journalistic ethics and untethered ambition that remains deeply relevant.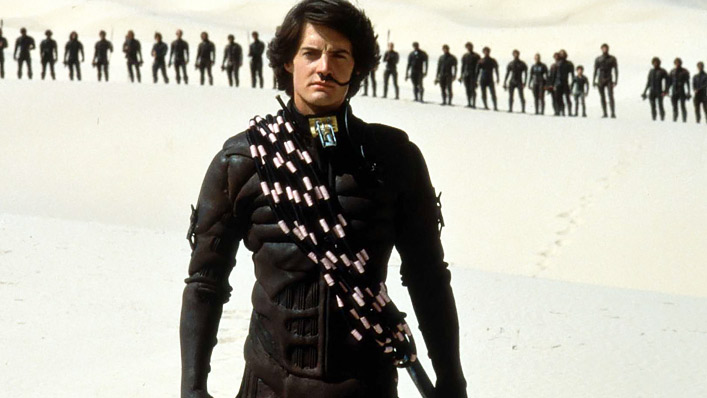 Dune (July 18)
With Denis Villeneuve's much anticipated version of Frank Herbert's revered science-fiction novel Dune once again postponed, albeit for just three weeks from October 1 to 22, you can fill the gap with David Lynch's 1984 adaptation. Lynch, one of the most singular American filmmakers of any generation, views Dune as the great blight of his career, an epic he was tempted to make but couldn't impose himself on.
It was an unhappy experience, but amidst the missteps that went into this grand tale of interplanetary feudal warfare—Patrick Stewart going into battle while clutching a pug, nearly everything Sting does—you can appreciate the story's primal power and how Lynch absolutely did connect with parts of the text. Few failures are this endlessly fascinating.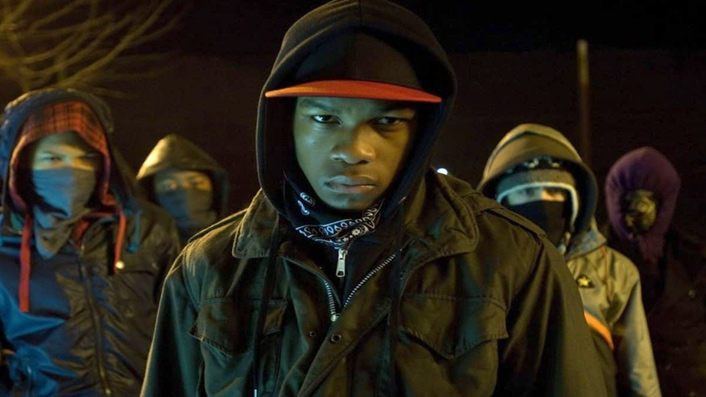 In 2011 it was obvious that Attack the Block, a comic alien invasion thriller about the disparate inhabitants of a London council estate having to band together when the close encounters get out of hand, was a wonderfully inventive genre-buster from young writer-director Joe Cornish and his charismatic but unknown leading man John Boyega. The film did well given the lack of star power, and over the last decade it's assumed the mantle of a modern favourite. The recent news that Cornish and Boyega are reuniting for a sequel only adds to the impetus to catch the original, which still has an undeniable pop of askew energy and filmmaking brio.
---
All titles arriving on Stan in July
July 1
Liverpool FC: The End of the Storm
Step Up
The Croods
The Accident: Season 1
July 2
Liverpool Narcos: Season 1
Jamie &Jimmy's Food Fight Club: Seasons -3 -6
TMNT (2007)
July 3
Zack And Miri Make A Porno
July 4
Run the World: Season 1, Episode 7
Blindspotting: Season 1, Episode 4
Superhero Movie
Disaster Movie
July 5
Beasts of the Southern Wild
July 6
Awake (2007)
July 7
Amityville Horror: The Awakening
Mark Felt: The Man Who Brought Down The White House
July 8
Dedicated to Dance: Season 1
The Devil's Rejects
Cleverman: Season 1 & 2
July 9
The Nest: Season 1
Serangoon Road: Season 1
Control
July 10
The Foreigner
Silent House
July 11
Shattered Glass
July 12
The Promotion
July 13
My Bloody Valentine
July 14
Vigilante Mums
Wrong Turn
July 15
Wake in Fright (2017)
A Savage Land
Kiss or Kill
July 16
Dr. Death: Season 1
-Premiere
Beyond Appearances: Season 1
First Wives Club: Season 2
Rob Zombie's Halloween
Rob Zombie's Halloween II
Halloween II (1981)
Halloween III: Season Of The Witch
Halloween 4: The Return Of Michael Myers
July 17
The Comeback Trail
The Messengers
July 18
Power Book III: Raising Kanan
Dune
July 19
Persepolis
The Transporter Refuelled
July 20
Lucky Number Slevin
Ten Empty
Mystery Road: season 2
July 21
Youngest Grandparents: season 1
Piranha (2010)
July 22
Blinded by the Lights
Young Guns
The Darwin Awards
July 23
When Hope Calls – season 1
Hacksaw Ridge
July 24
Suburbicon
Disgrace
July 25
Teeth
July 26
How to Be a Latin Lover
In the Interest of the Nation
July 27
High Ground
Attack the Block
July 28
The Nut Job: Nature by Nature
The Boogeyman (2005)
July 29
The Extreme Diet Hotel
Bangkok Dangerous
July 30
It Comes at Night
Overdrive
Teletubbies season 1
July 31
Clerks II
The Man Who Knew Infinity
---
See also
* Best new movies and TV series on Netflix Australia
* Best new movies and TV series on Amazon Prime
* Best new movies and TV series on Disney+
* All new streaming movies & series