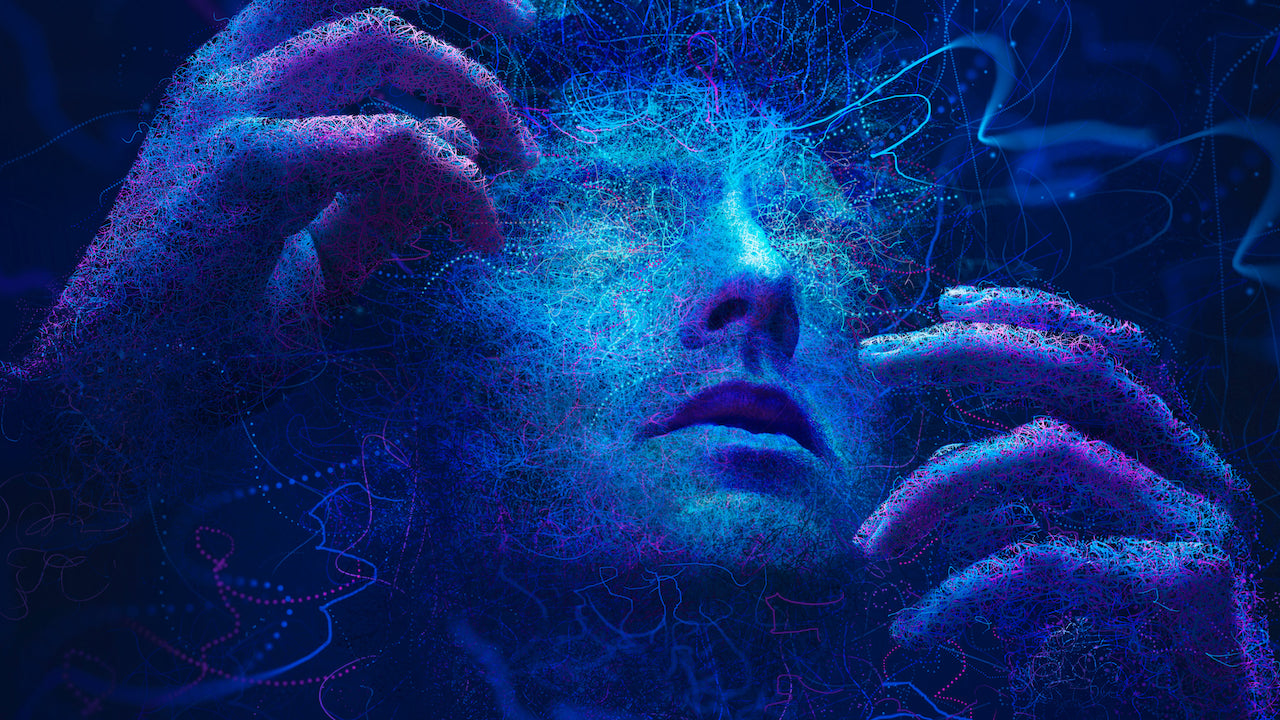 Retrospective: superhero series Legion was stranger than Doctor Strange and deeper than Moon Knight

---
As the MCU continues to add so-called psychedelic superheroes, Eliza Janssen looks back at Legion, a three-season series that dared to be truly trippy in aesthetic and story.
In the lowest moments of every superhero's origin story, they've all asked themselves the same question: am I crazy? "I can't tell the difference between me waking life 'n' dreams", Oscar Isaac's Moon Knight worries, and Benedict Cumberbatch's reality-altering Stephen Strange is set to experience stranger things in the next wizardy Marvel action movie.
Watching those mega-budget comic book stories, though, I constantly feel let down by just how normal the visuals and storytelling are. They have to be cohesive and legible enough for a broad global demographic to appreciate, sure, but none of the Doctor Strange magic sequences have approached anything like the "Marvel's Fantasia" we were once promised.
Over three seasons, creator of TV's Fargo Noah Hawley gave us the closest thing to a truly hallucinatory comic book saga that put the "graphic" in graphic novel. Legion is now available to watch in its entirety on Disney+ alongside those conventionally unconventional heroes in the Marvel big leagues: better still, it actually reckons with the narrative consequences of a neurodivergent superhero.
Dan Stevens gave a wild-eyed performance as David Haller, who we meet in the throes of his latest heavily-sedated psych ward visit. Stevens overacts a lot of the time and that's not a problem—it's obvious from the start that we're seeing this mod, Kubrickian world through his fluid grasp of reality, making any Bollywood dance numbers or laser-lit dream sequences plausible within the world of the show. Legion's wild aesthetic continues to separate it from Marvel's rote, CGI-driven look, hiring stylish directors like Ana Lily Amirpour, Atlanta visionary Hiro Murai, Pixar's Andrew Stanton, and Charlie McDowell to keep each episode feeling bright and eclectic.
Sign up for Flicks updates
The hospital's newest patient, a Stoic Pixie Dream Girl with the same name as Pink Floyd singer Syd Barrett (Rachel Keller), changes everything for David with one spontaneous kiss. You see, she's a mutant with the uncontrollable ability to swap minds with those whom her skin touches, and one moment in his superpowered psyche causes a hospital fire that kills David's best mate Lenny.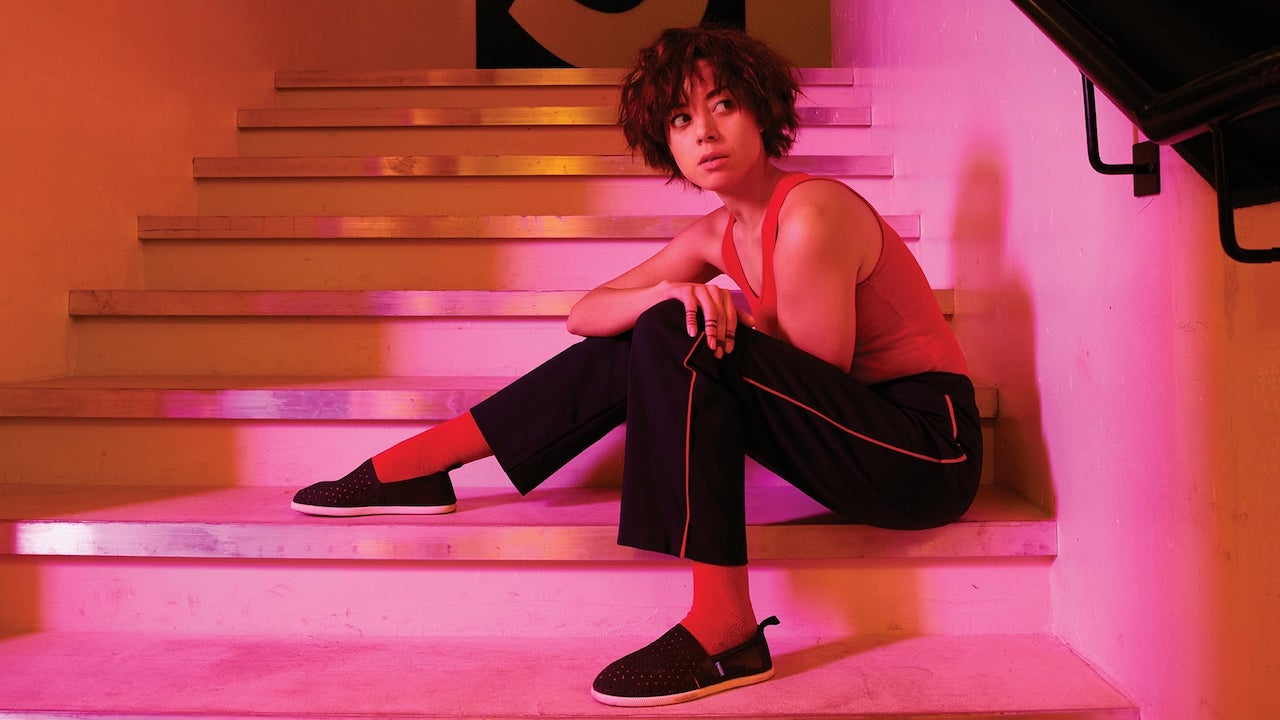 Originally written as a crass middle-aged man, Lenny Busker quickly rises from the grave to become Legion's best character, played with frisky malevolence by Aubrey Plaza. There are a few sick villains in the first season alone, from the creeping reveal of series' Big Bad Amahl Farouk to the upsetting Devil with Yellow Eyes. But Lenny gets all the show's best and boldest moments, dancing through David's delusions with trickster-god glee.
Some of the show's other promising characters sorta fell off in later seasons: Ptonomy (Jeremie Harris) got benched in The Matrix, basically, and team leader Melanie Bird (Jean Smart) was just a dreamy guest in later seasons, trapped on the astral plane with boyfriend Oliver (Jemaine Clement). But until that point, we get a confusing, gorgeous, psychedelic take on the X-Men universe in particular (David is canonically the son of Charles Xavier in Marvel's traditional continuity), and all heroic power fantasies more broadly. Season two ends with a betrayed David rejecting his call to action, all the complicated side effects of his and Syd's powers ruining their romance.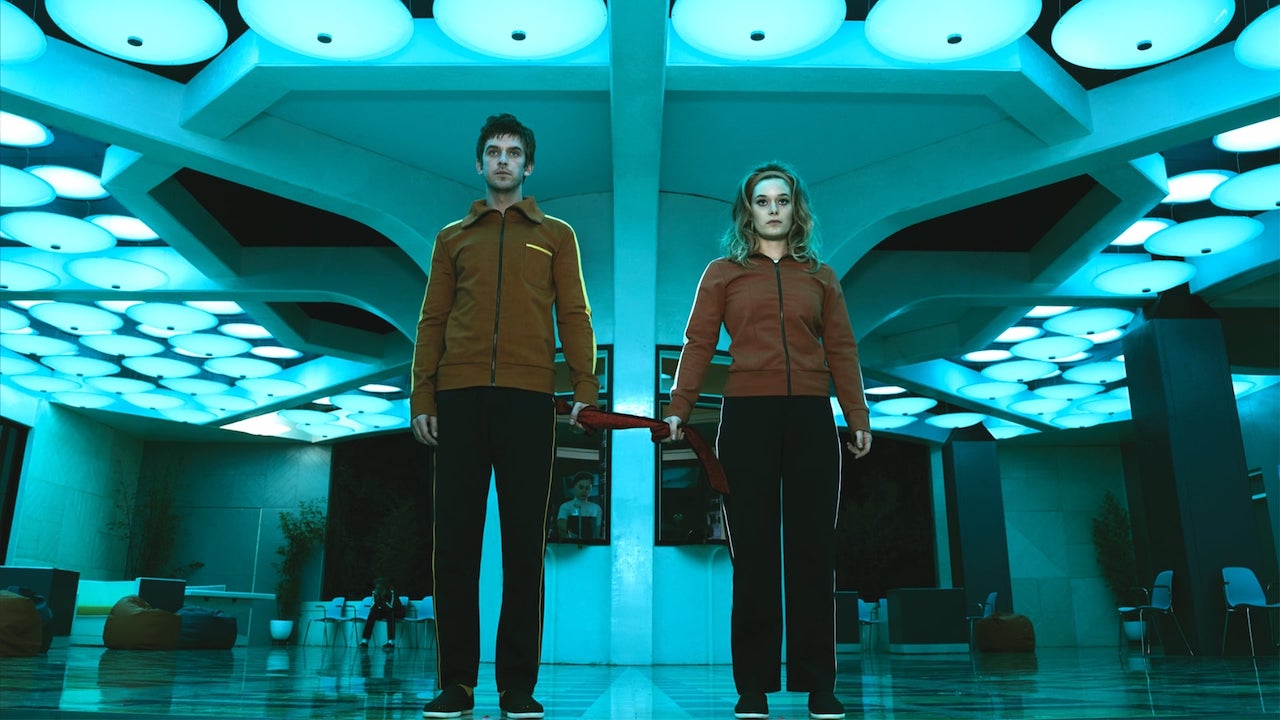 We've all seen superheroes draw simultaneous power and pain from their mental illnesses: parental grief, anger, PTSD, psychosis…taste for human blood, etc. Legion admirably avoids making any pat conclusions that "actually my weakness makes me strong!" by being clear that David has super mind powers and debilitating schizophrenia: the two conditions can feed into one another dangerously, but they're both undeniable, not one and the same.
This means that David's most painful memories, from a lifetime of prescription drug dependence and the isolation of being told he's nuts, can spring onto the screen at any time, fully-formed by a team of stylists and committed performers. The papier-mâche-headed The World's Angriest Boy In The World is one of the more memorable of these visions, simultaneously funny in a childlike picture-book sense and surreally horrifying. In the scene below it's unclear whether Stevens' overlapping narration is occurring only within his mind, or if it's terrifying his new mutant friends too, as they survey him through a Clockwork Orange-esque setup.
His unreliable perspective gives Hawley and those imaginative directors unlimited creative license, with a sci-fi freedom you'll miss from Marvel's quirkiest graphic novels that sadly hasn't appeared in many of their other superhero origin stories available on Disney+. Legion was never able to best the sheer inventive freshness of its first season, getting back some steam a bit too late in the cultish season three, but still: get back to me when Cumberbatch is cool enough to have an epic animated desert fight scene to The Who's "Behind Blue Eyes".