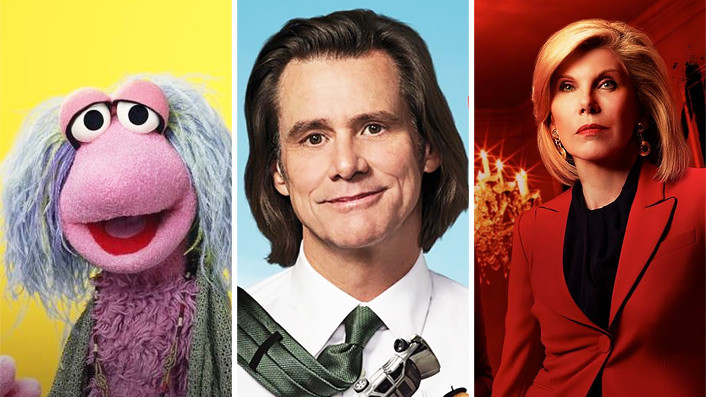 Hopepunk's not dead: 7 relentlessly hopeful shows streaming right now

---
It's been a dreadfully dark year, so the time is ripe for an embrace of hopepunk shows—which present positive and inspiring stories. Critic Aimee Knight presents seven of the best (and where to stream them).

It's been three years since Tumblr user ariaste (aka fantasy author Alexandra Rowland) first wrote about 'hopepunk'—a storytelling trend that leverages radical kindness, softness and optimism in a glass-half-empty world.
The opposite of 'grimdark,' the term originally captured a growing sentiment in genre fiction, but has since opened its arms to all manner of media, particularly TV. And while its meaning has shifted, its purpose is resolute. Hopepunk, in Rowland's words, means defiantly "giving a fuck because the world is (somehow, mysteriously, against all evidence) worth it."
Here are some of the most audaciously hopeful shows streaming right now.
Streaming on Netflix
"In this world of brutal cynicism and nihilism, being kind is a political act. An act of rebellion."
A textbook example of hopepunk in Rowland's original sense, Age of Resistance is an exquisite fantasy series about ecology, community and tolerance. It follows three brave Gelfling—Deet, Brea and Rian—as they unite their clans and contest their oppressors—the nightmarish Skeksi—in order to save their planet Thra from environmental disaster.
As a prequel to the cult favourite feature film The Dark Crystal (1982), this series honours Jim Henson and Frank Oz's original vision, while adding nuance and complexity to the age-old 'good versus evil' dichotomy. Against today's largely digitised screenscape, the puppetry and practical effects give Age of Resistance palpable heart.
See also: Farscape (on Prime Video).
Streaming on Stan
"Genuinely and sincerely caring about something, anything, requires bravery and strength."
In a career-best performance, tragicomic clown Jim Carrey stars as children's entertainer Mr. Pickles: an insistently happy chap who fronts a lucrative merchandising empire, and who's never been allowed to grieve his son's death. As he learns to sit with loss and trauma, Jeff Pickles becomes a paragon of sincerity, vulnerability and wilful optimism.
Kidding is excruciatingly beautiful. Its wholehearted commitment to earnest eccentricity attracted neither mass viewership nor Emmy recognition (despite the formal and tonal accomplishments of 'Episode 3101,' a musical special written by Sesame Street's Joey Mazzarino, in which Mr. Pickles signs divorce papers on air). Cancelled in July after just two seasons, Kidding's treatise to do and be good in a defective world makes it the perfect series for this historical moment.
See also: Mister Roger's Neighborhood (on Amazon) and Pee-wee's Playhouse (on Netflix).
Streaming on Apple TV+
"It's about DEMANDING a better, kinder world, and truly believing that we can get there if we care about each other…with every drop of power in our little hearts."
It seems fitting to bookend this list with another Henson morsel. After all, no series could be less grim and/or dark than the puppet master's Fraggle Rock (1983–87), created with the conscious intention to "help stop war." That said, the 2020 reboot from Apple TV+ gives the original series a run for its radishes.
Produced during COVID-19 lockdown in the puppeteers' homes, these bite-size episodes are, like their full-length forebears, bright and silly on the surface, with messages of togetherness and acceptance waiting just below the topsoil. For the uninitiated, Rock On! is an ideal gateway to the series proper—soon to be rebooted as an Apple Original.
See also: Fraggle Rock (on SBS on Demand) to dance your cares away, 25 minutes at a time.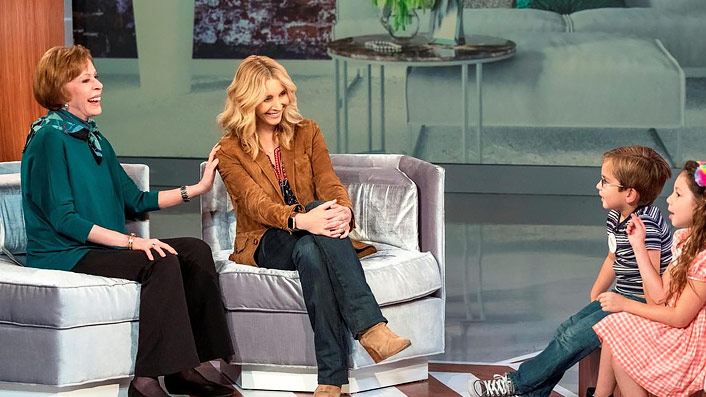 Streaming on Netflix
"Feeling resigned is not hopepunk."
This kid's say the darndest things panel show is hosted by comic legend Carol Burnett (because bawdy comediennes are a balm) and a throng of delightfully wise 5 to 9-year-olds. With Burnett's guidance, the children workshop solutions to adult dilemmas around relationships, parenting, self-care and so on. Their wide-eyed brightness and plain-talkin' pragmatism prove just how simply some grown-up problems can be solved.
See also: for more strong matriarchal content, consult Grace and Frankie (on Netflix) and The Golden Girls (on Stan). Or for anachronistic naïveté, try John Mulaney & the Sack Lunch Bunch (on Netflix).
Streaming on IVIEW
"Crying is also hopepunk, because crying means you still have feelings, and feelings are how you know you're alive."
Few series inspire bigger feelings in me, a 30-something childless adult, than the deep wells of joy and gratitude that bubble up while watching Bluey.
ABC Kids' wholesome tentpole has been lauded for its authentic depiction of parenthood: loud, messy, ephemeral. But is also flings open the fly screen door to the uninhibited headspace of youth, where the pursuit of play is a constant priority, and feelings show us our infinite capacity for growth.
See also: Chilli's after-dark counterpart, Sam, on Better Things (on Binge).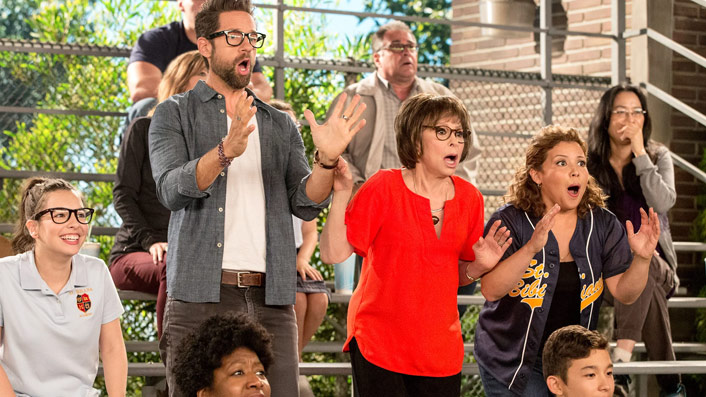 Streaming on Netflix
"Hope and strength comes from our bonds with each other, from the actions we take as a community, holding hands in the dark."
Household sitcoms are a dime a dozen, but this poignant series about a Latinx family goes deeper than your average yack-fest. Based on the classic series of the same name, this modern iteration explores themes like mental health, racism and homophobia, delivering all the nostalgia of the multi-cam style, minus the form's patronising platitudes and heteronormative agenda.
Netflix cancelled the fan favourite last year, but—thanks to popular demand—subscription channel Pop gave the series a new home (if only in the US, for the moment). Seasons 1–3 are still available on the red giant.
See also: (for further three-cam comfort) The Nanny (on Stan).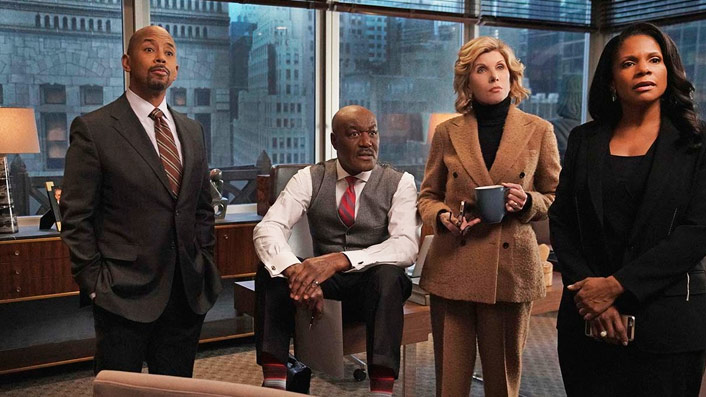 Streaming on Stan
"Hopepunk isn't about moral perfection. It's not about being as pure and innocent as the new-fallen snow."
From 2009 to 2016, The Good Wife defied expectations of the sexy law procedural, and its bratty successor is even more transgressive. Thematically and formally fearless, this acerbic political satire (with animated sequences and musical interludes) coughs up consistently shrewd commentary on current affairs. Season 4 screens on SBS and streams on SBS On Demand from 23 September.
See also: putting the 'punk' back in hopepunk, there's The Good Wife (on Prime Video) and BrainDead (on 10 All Access).