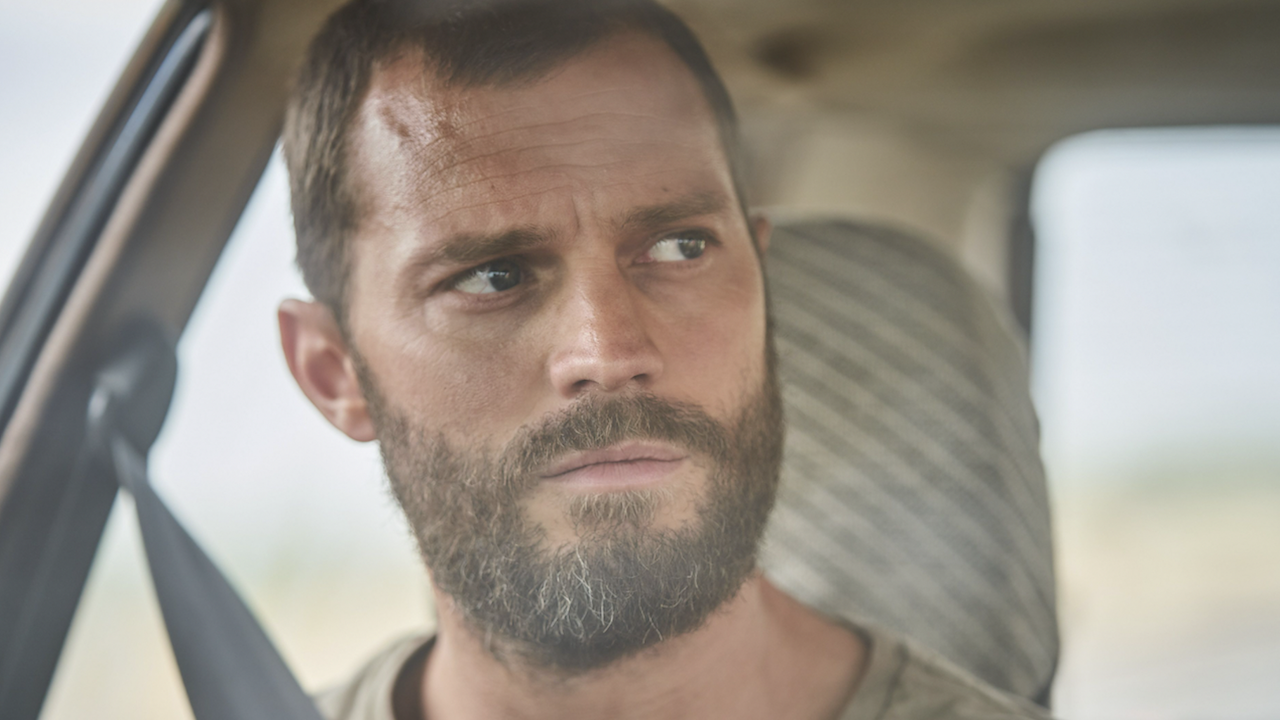 Fifty shades of Jamie Dornan: The Tourist's murderously funny leading man

---
Stan's The Tourist might be your first chance to see Jamie Dornan at the height of his powers. In her ode to the Irish actor, Cat Woods breaks down the show's magnetic appeal.
Jamie Dornan is—like Alexander Skarsgård and George Clooney—one of those intelligent, dexterous talents who can traverse various genres and embody disparate characters on the big and small screen alike. The Belfast-raised actor has been the sexy, suave leading man in commercial blockbusters (Fifty Shades), he's done creepy and psychopathic (The Fall), but he's been less recognised for his chops as a funnyman—despite the genius of Barb and Star Go to Vista Del Mar in early 2021.
If anything will cheer you up, it's Jamie Dornan spinning like a ballerina, climbing a palm tree, ripping his shirt open on the beach and singing his heart out in an unforgettable musical number, featuring some puzzled-looking seagulls.
To call his latest series The Tourist a comedy is a stretch too far, though. Is it a thriller or a drama? It's a hybrid and the comedy is dark: sometimes channelling the larrikin Aussie spirit, sometimes lacerating cliched Aussie TV characters (heroic cop, clumsy detective, heart-of-gold bartender, etc.). The six-part series, filmed in South Australia, stars Dornan as a visitor—or an escapee—to Australia's wild and woolly outback.
We first meet Dornan's character 'The Man' at a petrol station. His cool good looks and nonchalance contrast with the ratty-haired, sneering attendant who is determined to get back the key to the toilets. In the searing heat, alone, he is pursued by a truck attempting to knock him off the road. It's Stephen Spielberg's Duel meets unforgettable news headlines.
Australians may well recall the British backpacker Peter Falconio's murder 20 years ago. His body was never found, though his girlfriend Joanne Lees survived the ambush and attack near Alice Springs. The media went wild with speculation. There's something fearsome about Australia's desert and the beautiful but unforgiving heat; wild expanses of bare land that ominously promise the ease of becoming lost, being forgotten. When Falconio disappeared, it fit into a narrative: outsiders beware of our wild land.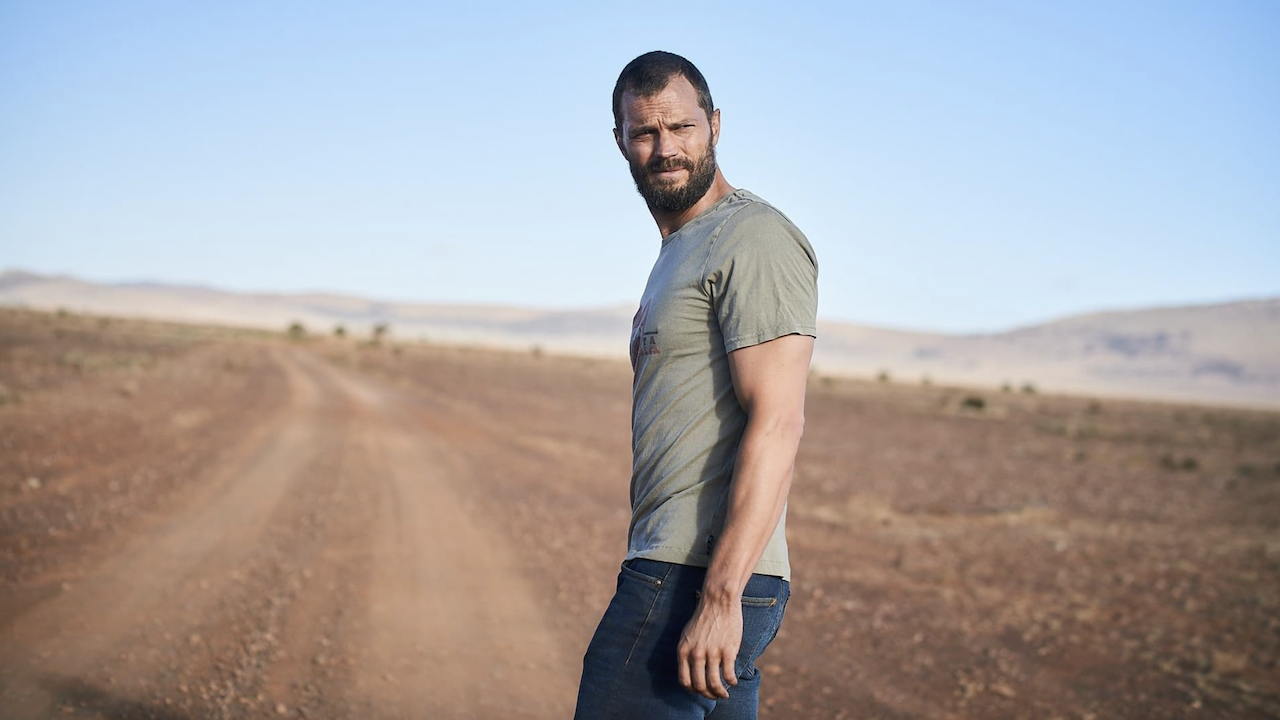 Dornan soon suffers a crash that leaves him bloodied and unconscious. When he wakes in hospital, he can't recall anything of his past. But, as his memories begin to creep back in, both he—and viewers—will come to understand why he's being chased and who is in pursuit of him.
Dornan, despite his cuts and scrapes and his scraggly beard, is wonderfully sexy. Suntanned, rangy, feline and angular, he is the beautiful, mysterious stranger just designed to attract trouble—and women. As the hapless cop Helen, Danielle Macdonald is both funny and incisive. Clearly besotted with this unusual, amnesiac subject she's been tasked with investigating, her naïveté is endearing.
We see her at 'Trim Team' meetings, an Alcoholics Anonymous-style affair in which members stand up one at a time to introduce themselves and their bodies. "How have we all been going with our vegetable of the month?" asks the convenor. We can't help but sympathise with the hapless Helen, looking glumly resigned to spending many more years apologising for her love of sugar.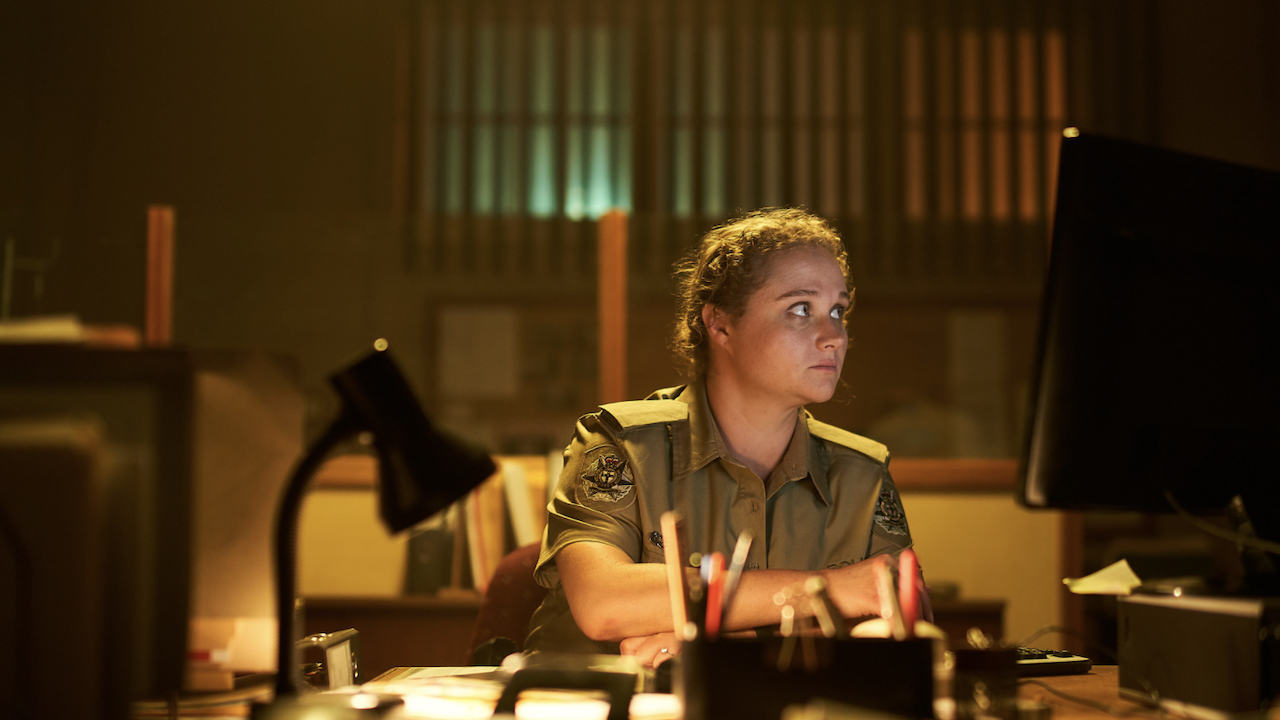 But it is the savvy Luci (Shalom Brune-Franklin) who knows the most about 'The Man', it seems. Towards the end of the first episode, Luci scrolls through the photos on her phone, deleting images of her and 'The Man' one by one. They evidently know each other intimately. What does she know about why they're both in this predicament? Why is she so determined to delete him and the memories they shared?
Dornan is perfectly cast as the slightly bedraggled, wonderfully magnetic leading man. He bewitches the women around him while sending a dagger of fear into the hearts of the men. It's bound to get him into all sorts of climactic conundrums over six episodes.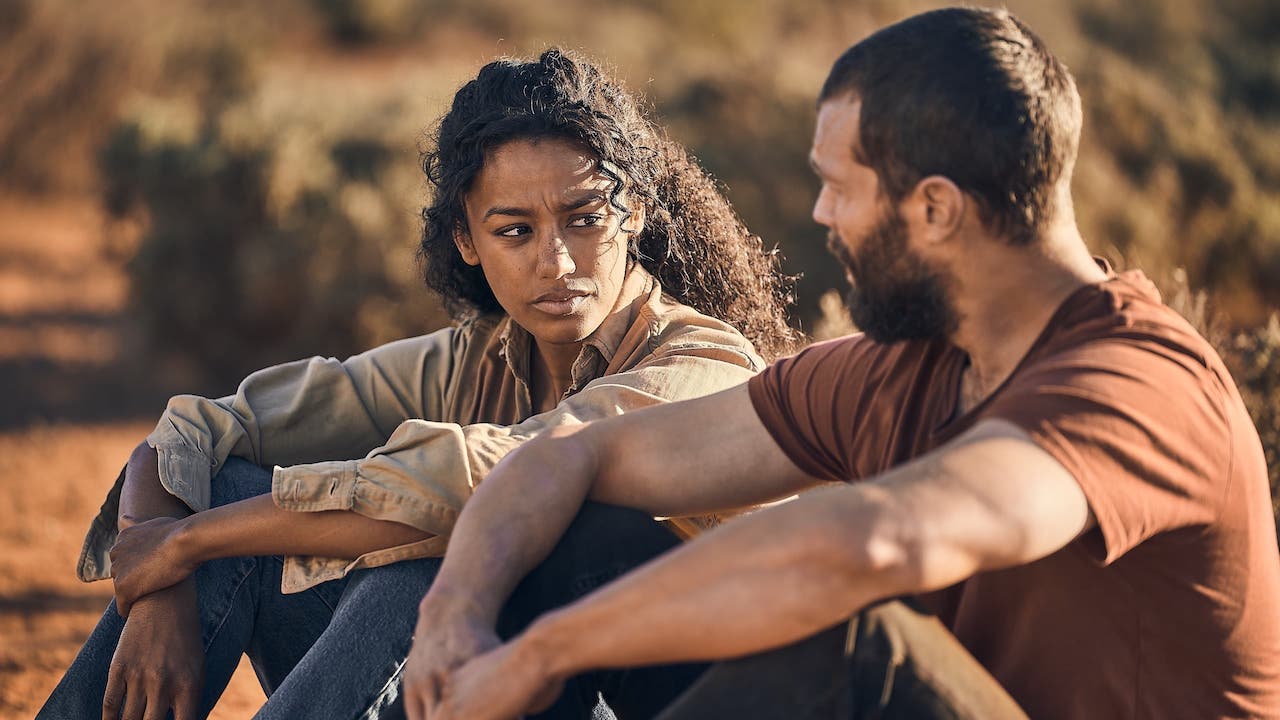 The show poses a lot of questions from the get-go, but it's nicely balanced and wonderfully paced to allow each of the characters to emerge, and the scenery to breathe. The landscape is made up of worn, washed-out colours that suggest everything has been coated with dust and nothing is crystal clear, and there's a peppering of oddball characters who make sense here in this outback, middle-of-nowhere place. They're all building a story in the most organic and inviting way.
Dornan, hobbling on crutches and looking like a bird that's just fallen from the nest and is trying to work out how on earth to get back there, is the ultimate drawcard. Whatever strange circumstances surround his presence, he draws your eye—you want to hear him speak and see him move. Who is he? Tune in and find out.