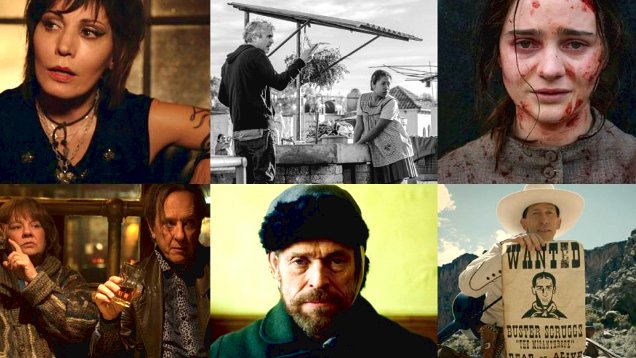 10 films to see at this year's Adelaide Film Festival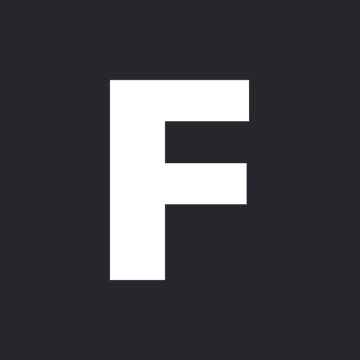 ---
This week the Adelaide Film Festival revealed its 2018 program, which contains more than 130 features, documentaries, animation, shorts, VR, installation and moving image works.
Running from October 10 to October 21, there is a huge amount of awesome-looking content including films that recently played in Venice and Cannes as well as a hugely impressive Australian line-up. A huge 44% of the films are Australian, with 22 of those created in South Australia.
Sign up for Flicks updates
The many highlights include new films from Alfonso Cuaron (Roma), Joel and Ethan Coen (The Ballad of Buster Scruggs) and The Babadook director Jennifer Kent (The Nightingale).
If you're heading to this year's festival, here are eight films not to miss – with descriptions taken from the official program.
For more details, visit the Adelaide Film Festival website.
Made by the Coen Brothers. Starring Janes Franco, Tom Waits, Zoe Kazan, Brendan Gleeson, Liam Neeson, Tyne Daly (!) and Tim Blake Nelson of O Brother, Where Art Thou? immortality. What else do you need to know? OK, it's a six-part anthology of tales from the old west and features a singing cowboy, actors in a travelling show, bumbling bank robbers, gold prospectors and claim jumpers, a gal on a wagon train and passengers on a stagecoach hurtling their way to heaven-knows-where. Fresh from its world premiere at Venice Film Festival to the cinematic saloon of ADL FF. See you there, pards.
Direct from competition at Venice comes one of the most eagerly anticipated films of the year. American painter and filmmaker Julian Schnabel (Basquiat, The Diving Bell and the Butterfly) brings us his impressions of the last days of Vincent Van Gogh. Written by Schnabel and the legendary Jean-Claude Carriére (The Tin Drum, Belle de Jour), this beautifully crafted drama stars Willem Dafoe as the great Dutch artist.
Schnabel has stated that this is not a forensic biography. It is about what it is to be an artist. 'The only way to describe a work of art is to make a work of art,' he says. Schnabel's words come wonderfully to life as we witness Van Gogh's days with his brother Theo (Rupert Friend), fellow artist Paul Gauguin (Oscar Issac) and Madame Ginoux (Emmanuelle Seigner), subject of Van Gogh's famous portrait series. Benoit Delholmme's cinematography is a work of art in itself.
Set in 1825, Clare, a young Irish convict woman, chases a British officer through the rugged Tasmanian wilderness, bent on revenge for a terrible act of violence he committed against her family. On the way she enlists the services of an Aboriginal tracker named Billy, who is also marked by trauma from his own violence-filled past.
he most personal project to date from Academy Award®-winning director and writer Alfonso Cuarón (Children of Men, Y Tu Mama Tambien), ROMA follows Cleo (Yalitza Aparicio), a young domestic worker for a family in the middle-class neighborhood of Roma in Mexico City. Delivering an artful love letter to the women who raised him, Cuarón draws on his own childhood to create a vivid and emotional portrait of domestic strife and social hierarchy amidst political turmoil of the 1970s. Cuarón's first project since the groundbreaking Gravity in 2013.
A man who cared about ordinary people but was fascinated with tyrants, a visionary and a nostalgic, a lover and a jester—Orson Welles was all these things, but above all he was a great filmmaker (Citizen Kane, The Magnificent Ambersons, Touch of Evil, Chimes at Midnight) who taught us to see in a strikingly different way. Historian and essayist Mark Cousins (The Story of Film) introduces us to another Welles—the visual artist who left behind a lifetime of sketches, paintings, storyboards, set designs, and pictures of the people and places that inspired him.
Armed with these images and an array of clips that are both well-known and not previously seen, Cousins grapples with the fascinating contradictions of a great artist who was magnificently larger than life, and whose vision is even more relevant today.
Following her smash hit I Am Eleven, documaker Genevieve Bailey returns with an illuminating study of Australian men living with mental illness. Travelling from beaches to the bush Bailey meets a diverse range of men who open up about issues affecting their lives. Jake is a photographer who's untroubled in war zones but ill-at-ease at home. John's an old larrikin subject to euphoric highs and crashing lows, while Grant's coming to terms with bi-polar disorder. Then there's Ivan, a support officer working with farming communities facing drought and mounting hardship. Tough, tender and touching, Bailey's film shines a memorable light on a complex and urgent topic that's been little talked about for far too long. The raw confessions of these brave men are set to a beautiful score by Nick Huggins.
A teenage girl is raised underground by a robot "Mother" – designed to repopulate the earth following an extinction event. But their unique bond is threatened when an inexplicable stranger arrives with alarming news.
artists went to Palestine to paint on the West Bank Barrier. Banksy's work depicted an Israeli soldier checking a donkey's ID. Local taxi driver Walid "The Beast" then cut it off the wall and helped a local businessman sell it on eBay for $100,000. This film follows Banksy's artwork as it circles the globe from Bethlehem to a Western auction house, attracting vast amounts of money and no small measure controversy whenever it changes hands. As the still-unidentified Banksy himself has noted, "A wall is a very big weapon. It's one of the nastiest thing you can hit someone with." This is a story of clashing cultures, and widely varying views of the way art can be valued. And it's narrated by Iggy Pop!
Robert Redford has announced The Old Man & the Gun will be his final acting role. The movie legend who first stepped in front of the camera in a 1960 episode of TV series Maverick brings his glorious career to a close in the true story of an American crime legend. Forrest Tucker was a career crook who busted out of prison no less than 18 times (and 12 times unsuccessfuly, according to the man himself). As we meet Tucker in the 1970s he's well past retirement age and doin' time in San Quentin. That's before he nicks off yet again and embarks on a well-mannered crime spree with cohorts known as the Over-the-Hill Gang. On his trail is John Hunt (Casey Affleck), a dogged detective who can't help but be captivated by Tucker's dedication to his chosen profession. A terrific cast includes Sissy Spacek as Jewel, a fine woman whom Tucker can't help falling for. Tucker's amazing exploits and the twinkle in Robert's eye make this an irresistible portrait of a man who simply loved robbing banks. Thank you, Mr. Redford.
The West End stage smash has been adapted for the screen with deeply creepy results. Professor Goodman (played by co-director Jeremy Dyson, also founder of The League of Gentlemen) is a renowned sceptic of all things supernatural. Goodman accepts a challenge to investigat three spine-chilling case histories. There's a nightwatchman haunted on the job, a teenage boy stranded in a forest and a city trader (Martin Freeman) who's disturbed by strange goings-on as he awaits the birth of his first child. Each baffling, horrifying case supports the existence of unseen forces, taking a toll on the smug Goodman and challenging everything he has ever believed. Channelling influences from Val Lewton to Hammer Horror and Dario Argento, this super-classy item has beeen knocking'em dead at film festivals around the world. While you don't have to be a horror hound to enjoy this devilishly clever throwback to British anthologies of the 1960s and '70s, Ghost Stories is most certianly an extra-special treat for fans of things that go aaaaaaaaaaaaargh in the night!