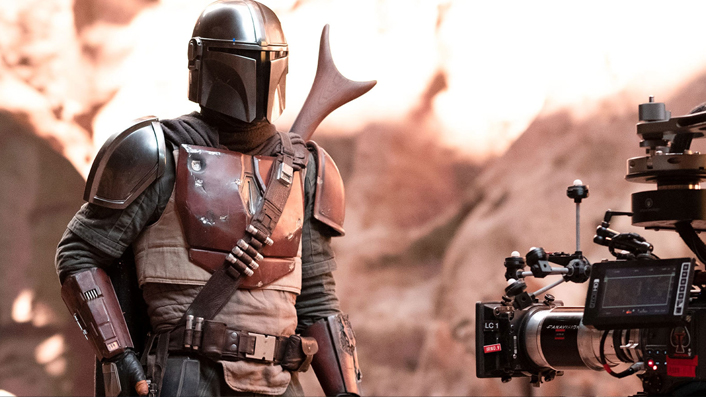 Disney Gallery: The Mandalorian is the most exciting Star Wars development this year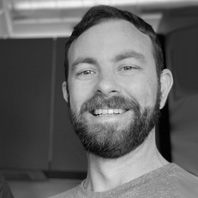 ---
Who would have thought a making-of documentary series would be the most exciting Star Wars development this year? Daniel Rutledge explains why we're so into the idea.
It's fair to say that The Mandalorian was one of the biggest hits of 2019. The live action show was the flagship series that launched Disney+ and it somehow hit a sweet spot of appealing to Star Wars fans old and new, where so many other recent Star Wars things have missed the mark.
Disney Gallery: The Mandalorian is an eight episode documentary that looks to capitalise on the passion fans have shown the 2019 series and the genuine, intense interest they're showing in how the show was made.
See also:
* All new movies & series on Disney+
* All new streaming movies & series
* Top 50 action movies to stream
The official synopsis says: "Each chapter explores a different facet of the first live-action Star Wars television show through interviews, behind-the-scenes footage, and roundtable conversations hosted by Jon Favreau."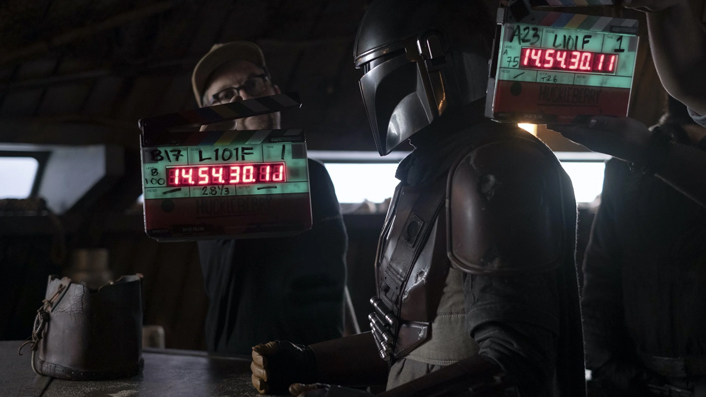 Eight whole episodes may seem like overkill for a behind-the-scenes documentary, but there's not much evidence online of people being pissed off at Disney over the idea. On the contrary, fans seem very eager to have this particular itch scratched, which makes sense given the excitement they expressed earlier this year.
In January, what really kicked off interest in how The Mandalorian was made was a series of photos first published in an amazing article in American Cinematographer magazine. It showcased the StageCraft technology that Slash Film described as "truly a gamechanger" and the photos proved a viral social media hit. You probably saw them pop up multiple times on your feeds.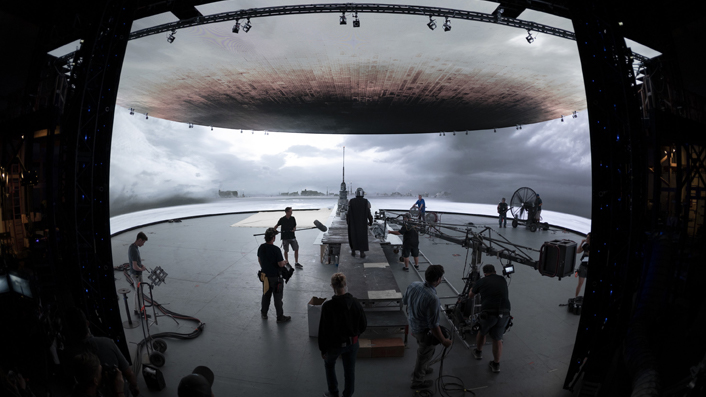 That's because those photos really do look awesome and instantaneously spark awe and wonder. StageCraft is a kind of a state-of-the-art version of old-school matte paintings and an evolution of green screen technology. It uses rear-projected LED screens to create a reactive, high-definition digital background for filming that virtually turns closed indoor sets into any environment the filmmakers desire.
The effect is awesome—it ends up looking much more realistic than a lot of more common CGI techniques and is a big part of why The Mandalorian's aesthetic worked so well. Given how cool it was seeing those still photos online and reading about the tech, seeing longer videos of StageCraft in action is a key appeal of Disney Gallery: The Mandalorian.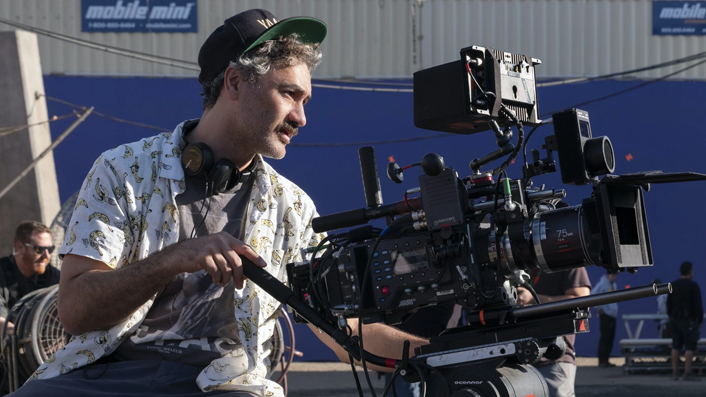 But there's plenty of other wicked looking stuff to look forward to in it—like Taika Waititi being Taika Waititi and Carl Weathers grinning adorably while stroking his facial hair.
Another little thing that might appeal to some people, but I wouldn't know because I've never seen it on social media or heard it mentioned around my office at work or anywhere at all is something called "Baby Yoda", but I don't want to get too niche here. But, yes, Disney Gallery: The Mandalorian will feature plenty of Baby Yoda and the trailer teases a hilarious anecdote about Werner Herzog interacting with it on set.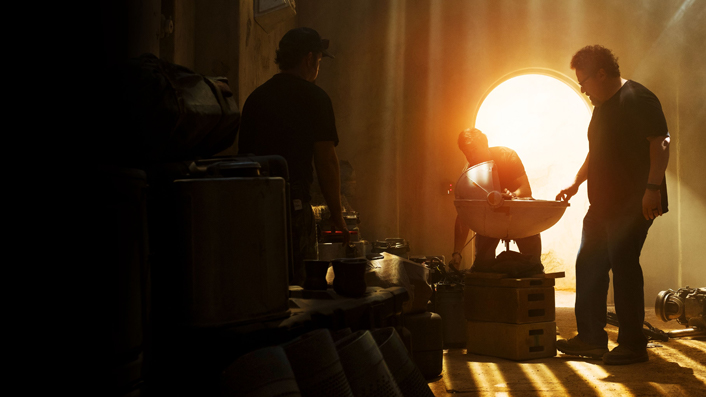 What I'm looking forward to most in this docuseries though is a thorough explanation of how they got The Mandalorian so right. Ever since the original trilogy, Star Wars movies and TV shows have so often been marred with so many serious problems. From George Lucas's over-tinkering to the creative differences that resulted in the bad Solo movie to the wildly inconsistent recent Skywalker trilogy, and let's not even mention the prequels. It's been rough.
The animated shows were fine if a little too made-for-kids, but somehow, Favreau put together a bone fide modern Star Wars classic with The Mandalorian. Some of what made it work is very obvious, but the Favreau-hosted docuseries promises to share a lot more info about the winning secret sauce.
Favreau's roundtable with the show's highly impressive line-up of directors—Waititi along with Dave Filoni, Deborah Chow, Rick Famuyiwa and Bryce Dallas Howard—looks fantastic. It'll be great to learn about each filmmaker's reverence for the Star Wars legacy and how they melded that with their own distinct styles and sensibilities to create The Mandalorian.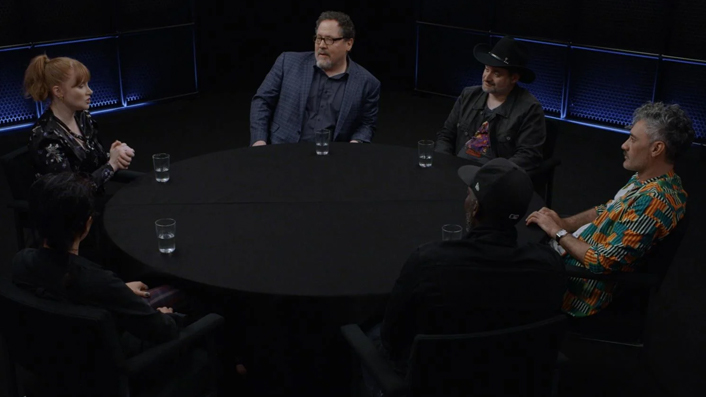 This is exactly the sort of thing I want as a Star Wars fan. The Mandalorian captured a lot of what made Star Wars great in the first place and the story of how that happened, against the odds, could be really fascinating. Even if it doesn't fully deliver on that broader promise, it's going to be wonderful just seeing more of the StageCraft tech—that shit is awesome.
Oh and Baby Yoda.