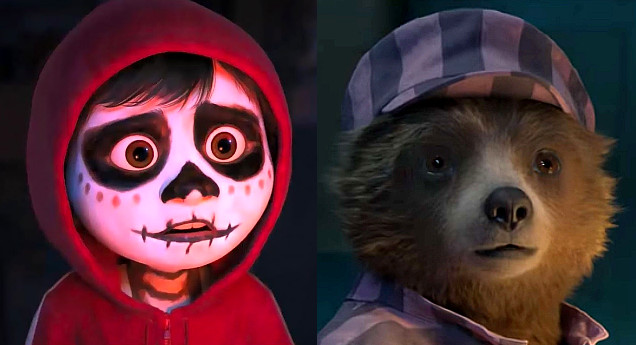 There is a certain kind of logic, erroneous and superficial, that is commonly used to excuse the failings of poor quality films marketed towards children. It goes like this: such productions do not need to be 'good', because they are intended for children. That is essentially the same as saying these films are not fit for adult consumption, but we'll show them to our kids anyway.
For a long time technological progress in the cinema has been confused with artistic success. This is partly why the same parents who read their children Enid Blyton at night, continuing the beautiful tradition of passing on their beloved books to their beloved offspring, show them The Emoji Movie – or some other film or TV show they have no respect for or connection with – before tucking them into bed.
Viewing options for the cinema are different to viewing options available at home, of course, the latter with over a century of work at our fingertips and the former, only titles on the scrolling sign above the box office. The good news, at least at this particular moment in time, is that there are two very fine family films currently playing in cinemas, infused with light and dark elements and a great respect for their audience.
The first is the Day of the Dead-inspired Pixar movie Coco (sessions and times here) the nineteenth feature film from the well respected studio. The second is Paddington 2 (sessions and times here) which follows the famous furry marmalade addict who, in the 2014 predecessor, became an allegorical stand-in for outsiders in general and refugees in particular.
Both films exhibit, early in their running times, moments of elegance and visual innovation that reflect on their narrative ancestry. In Coco, a slab of backstory explains why the family of protagonist Miguel (voice of Anthony Gonzalez) enforces a ban on music in the household. The tale of a great guitar player who abandoned them is detailed through voice-over accompanied by box-like visuals, styled in the form of traditional Mexican tissue paper art called papel picado.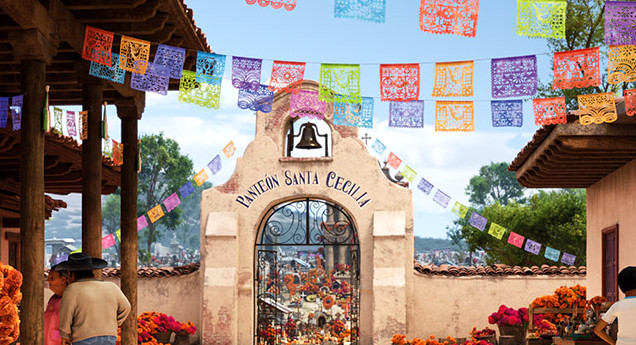 In Paddington 2, after the protagonist happens upon a pop-up children's book he decides would make a great gift for his aunt, he imagines himself inside the book's world. We see visions of Paddington running through a life-sized paper version of London, its streets and buildings folding out spectacularly, like a landscape-rearranging moment from Inception or Dark City.
Coco follows Miguel as he journeys to the land of the dead, where deceased people exist (in skeleton form) for as long as they are remembered by the living. When they are forgotten about, they die again, the afterlife rendered as a world as transitory as our own; a far cry from eternity. A bold twist rewrites one of the key characters, in service of a cautionary message about the dangerous of putting people on pedestals, and the importance of applying critical insight – even, and perhaps especially, to the people we most admire.
Paddington 2 probes a more common moral concern, about xenophobia and lack of empathy in the context of 'the other' – a popular consideration in the era of Trump and post-Brexit. The film's slapstick moments are measured, carefully paced and highly entertaining. Apt comparisons have been made to the work of Charlie Chaplin and Buster Keaton; there are times when director Paul King comes close to directly homaging (particularly in scenes based in prison) classic silent films such as 1936's Modern Times.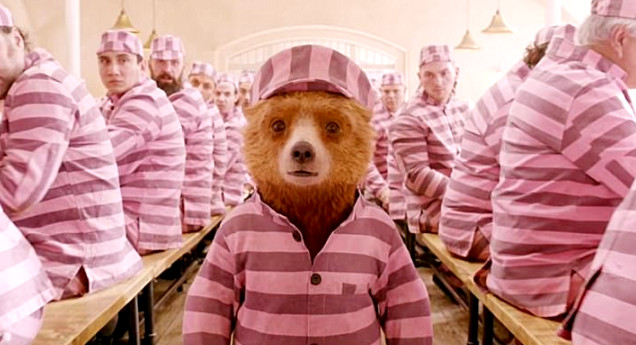 When it comes to the general reluctance of viewers to revisit old works of the cinema, perhaps some solace can be taken in the knowledge artists will continue to find inspiration from these works, even if audiences do not. It is no coincidence that the best scene ever produced by Pixar, the opening of Up, and the best film ever produced by the studio, Wall-E, and one of the best films so far this century, Shaun the Sheep: The Movie, are essentially dialogue-free, and comprehensible with the sound turned off.
These outstanding examples are directly informed by the language and syntax of the moving image, as refined by greats such as Chaplin and Keaton in the most challenging of genres – comedy – during years when the film medium came of age. Coco and Paddington 2 are saturated with modern accoutrements, but neither are shaped or dictated by them.
Both films exhibit the fun and frivolity needed to slap a smile on your face, while they are at heart sad stories: one about a person (well, bear) who will never really belong, the other a child exposed to many awful adult things – including death, life after death, and death after death. These films are enriched by cinema's greatest themes – love, pity and humanity – while splashed with humour and hoopla: a jar of marmalade here, a mariachi band there.
I have compiled a list below of other fine family films that also explore light and dark elements in memorable ways. This list is by no means comprehensive, and generally conforms to a traditional view of what constitutes a 'family' movie. The nature and parameters of these definitions are a discussion, perhaps, for another time.
Further viewing (with links to where they can be watched): A Trip to the Moon (1902), The Kid (1921), King Kong (1933), Snow White and the Seven Dwarfs (1937), The Wizard of Oz (1939), Pinocchio (1940), Fantasia (1940), Bambi (1942), Alice in Wonderland (1951), Willy Wonka and the Chocolate Factory (1971), Bugsy Malone (1976), Allegro Non Troppo (1976), Storm Boy (1976), Dot and the Kangaroo (1977), Watership Down (1978), The Secret of Nimb (1982), E.T. the Extra-Terrestrial (1982), Return to Oz (1985), Stand By Me (1986), Labyrinth (1986), The Bear (1988), My Neighbour Totoro (1988), Who Framed Roger Rabbit (1988), Princess Mononoke (1997), The Iron Giant (1999), Mr Accident (2000), Spirited Away (2001), Harry Potter and the Prisoner of Azkaban (2004), The Curse of the Were-Rabbit (2005), Wall-E (2008), Where the Wild Things Are (2009), Red Dog (2011), John Carter (2012), Inside Out (2015), The Jungle Book (2016), Miss Peregrine's Home for Peculiar Children (2016).