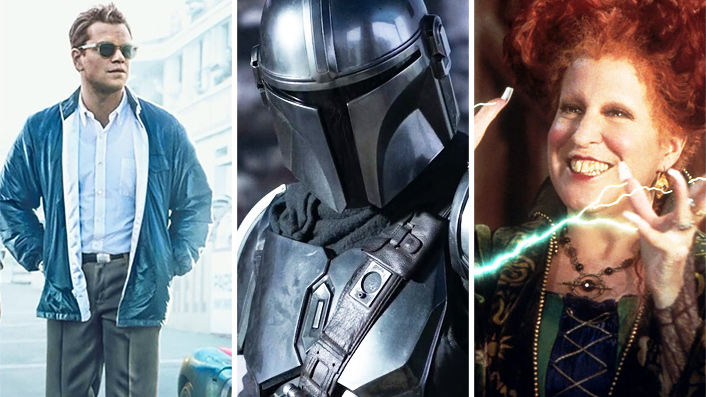 Best new movies and TV series on Disney+ Australia: October 2020

---
Each month, new films and TV shows are added to Disney+'s Australian library. Here's Eliza Janssen's recommendations for the titles most worth watching. Scroll down for the full list of everything arriving on the platform.
Top picks
Here it is: another serving of the tempting Star Wars universe TV show that first drew subscribers in to Disney+. With new episodes directed by Peyton Reed, Robert Rodriguez and Bryce Dallas Howard (??), the second season of Jon Favreau's gritty sci-fi/western is on its way, and it looks like the stakes are just getting higher and higher. The new seasons' trailer shows off a lot of TIE fighting and what looks like alien MMA, as well as—of course—our sweet viral sensation Baby Yoda toddling along and looking extremely precious on a forbidding snowy planet.
A Best Picture nominee at the last Oscars, this James Mangold drama is a strong contender for the most dad-centric movie in recent memory. It stars Matt Damon and Christian Bale as two members of Team Ford, striving to best the dominating Ferrari at 1966's Le Mans race in France. Originally Brad Pitt and Tom Cruise were cast in those lead roles, but the film we got instead is a solid and pretty thrilling blast from the past, as well as being a strong depiction of commerce versus creative ambition.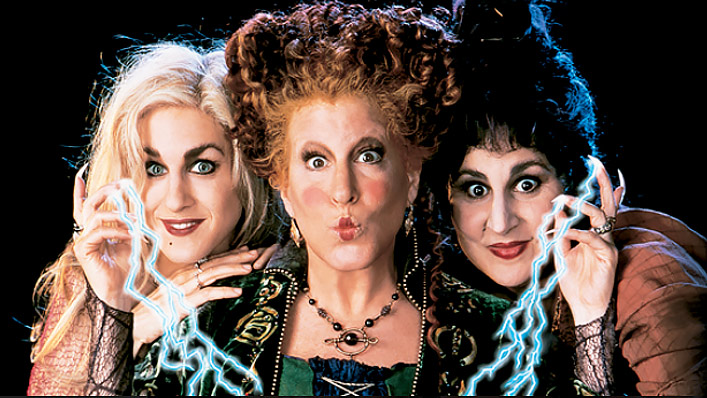 Spooky Halloween offerings (October 31)
Unable (or at the very least) discouraged from knocking on stranger's doors during a global pandemic, Halloween-loving families will have to settle on Disney+ as a terrific spooky alternative this year. The platform is packed with not-too-scary, family friendly options such as the goofy Halloweentown series of Disney Channel Original Movies and Henry Selleck's Goth claymation fantasy The Nightmare Before Christmas. But the cream of the crop is, as always, Hocus Pocus, a boilerplate kids movie about reanimated witches taking over suburban Salem. Bette Midler's mid-film performance of 'I Put A Spell On You' is legitimately hype.
---
All titles arriving on Disney+ Australia in October
October 2
Ford V Ferrari
Bunk'd (Season 4)
One Day At Disney (Season 1, Episode 44)
Weird But True! (Season 3, Episode 8)
Magic of Disney's Animal Kingdom (Season 1, Episode 2)
Zenimation (Season 1, Episode 11)
October 9
The Right Stuff
America's Funniest Home Videos (Season 18)
One Day At Disney (Season 1, Episode 45)
Weird But True! (Season 3, Episode 9)
Magic of Disney's Animal Kingdom (Season 1, Episode 3)
The Right Stuff (Season 1, Episodes 1-2)
October 16
Clouds
Meet the Chimps
Lost on Everest
Disney Junior's The Rocketeer (Season 1)
One Day At Disney (Season 1, Episode 46)
Weird But True! (Season 3, Episode 10)
Magic of Disney's Animal Kingdom (Season 1, Episode 4)
The Right Stuff (Season 1, Episode 3)
October 23
Once Upon A Snowman
The Last Secrets of the Nasca
The Big Fib (Season 1)
Weird But True! (Season 1, Episode 11)
One Day At Disney (Season 1, Episode 47)
Magic of Disney's Animal Kingdom (Season 1, Episode 5)
The Right Stuff (Season 1, Episode 4)
October 30
The Mandalorian season 2
PJ Masks
One Day At Disney (Season 1, Episode 48)
Weird But True! (Season 3, Episode 12)
Magic of Disney's Animal Kingdom (Season 1, Episode 6)
The Right Stuff (Season 1, Episode 5)
October 31
Trick Or Treat with Disney+
this Halloween
---
See also
* Best new movies and TV series on Netflix
* Best new movies and TV series on Stan
* Best new movies and TV series on Prime Video
* All new streaming movies & series