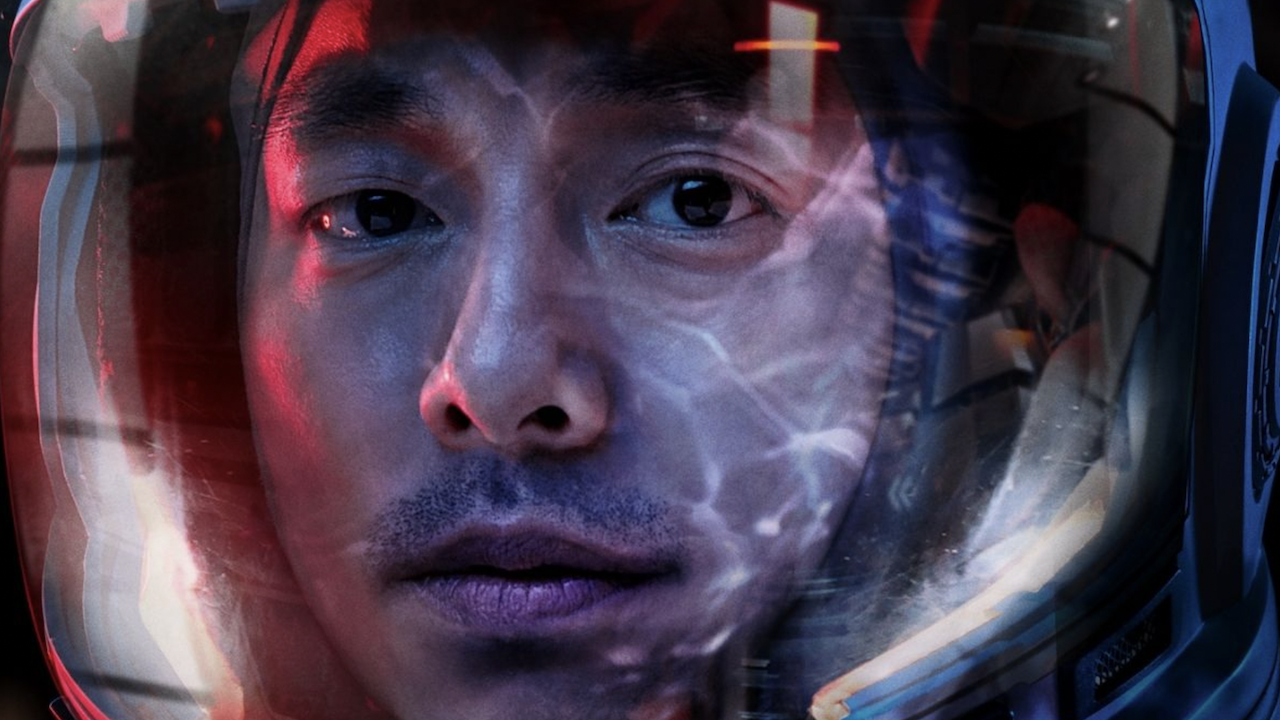 7 TV shows arriving in December that we're excited about

---
Just in time for everyone to unwind over the holidays, there are some highly binge-able new shows dropping on streaming this month. Here are the ones that Jenna Guillaume is most excited about…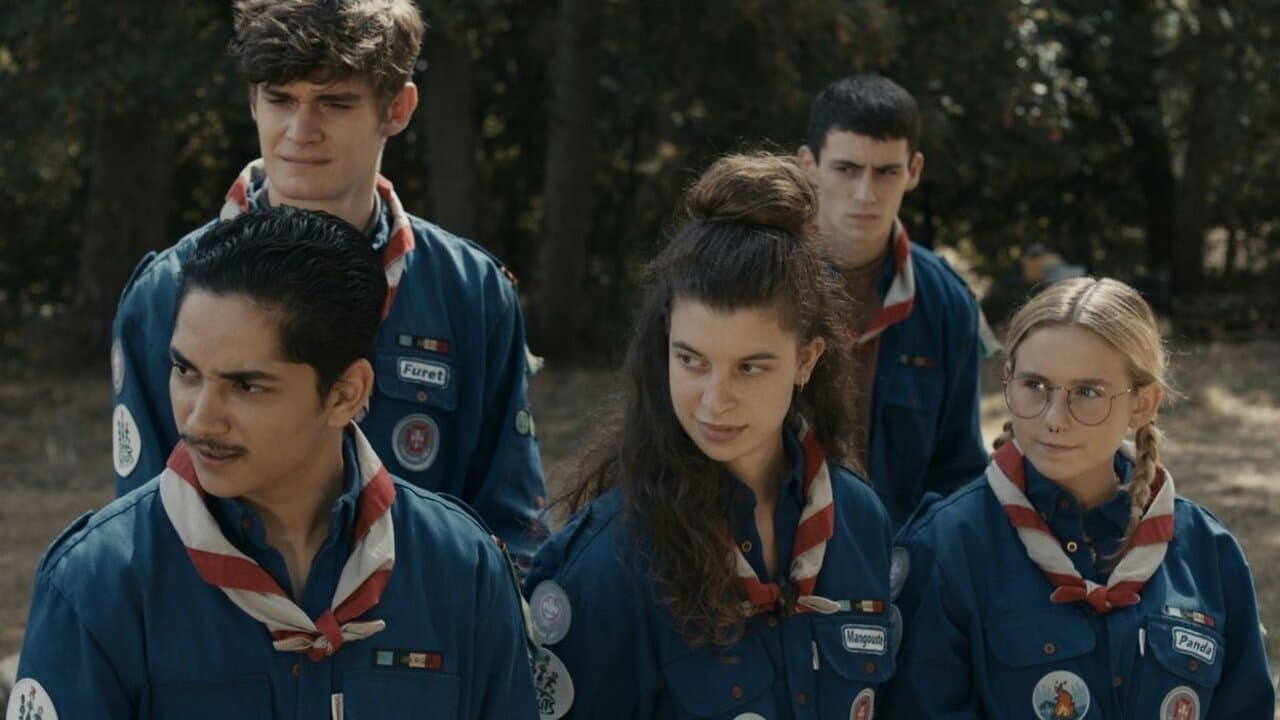 Coming to Netflix
Fans of Outer Banks and Riverdale will want to check out this Belgian series. It's about teens in a scout group camping for the summer when, during one wild night, they stumble upon a bag of diamonds hidden in a cave, drawing them into a dangerous plot that tests their friendship—and puts their lives at risk. Just the kind of addictive teen drama that's perfect for bingeing.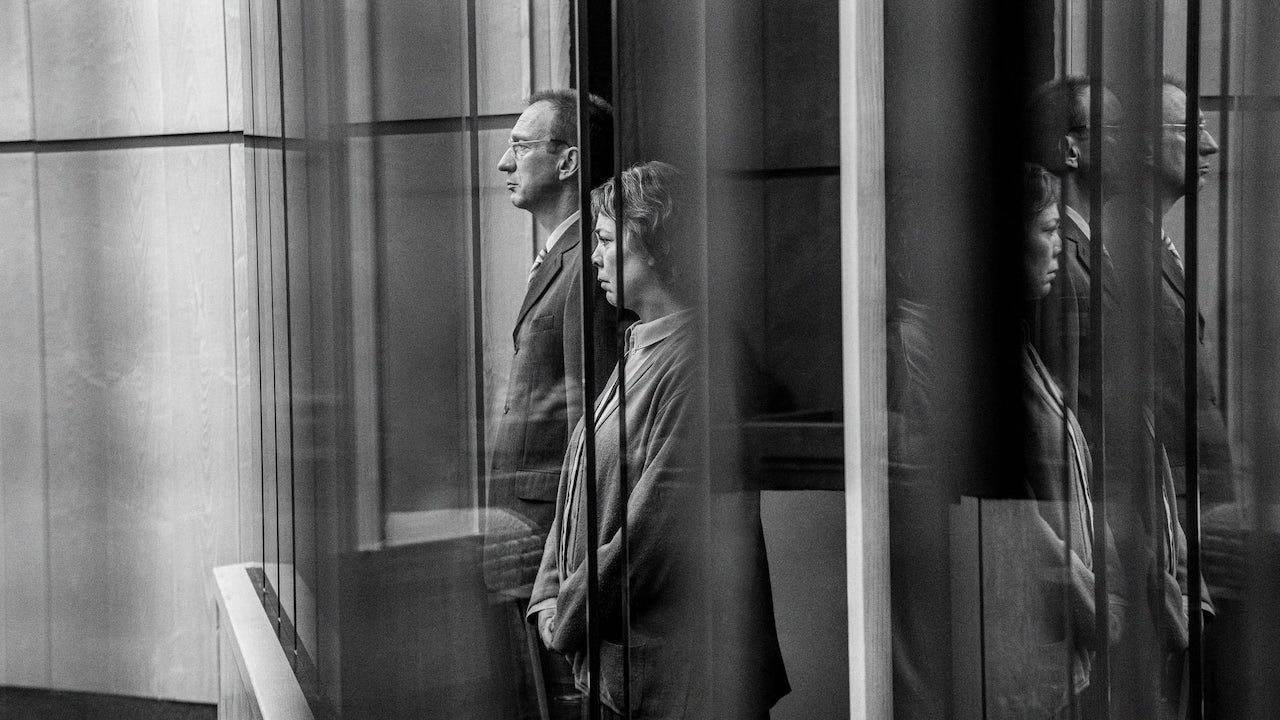 Coming to Stan
True crime and black comedy aren't genres that necessarily feel like a natural fit together, but it works for Landscapers. Based on a true story, the four-part series explores what happens when a mild-mannered middle-aged couple, Susan and Christopher, murder Susan's parents and bury them in their suburban backyard. The always-glorious Olivia Colman takes the lead role as Susan, while David Thewlis plays Christopher.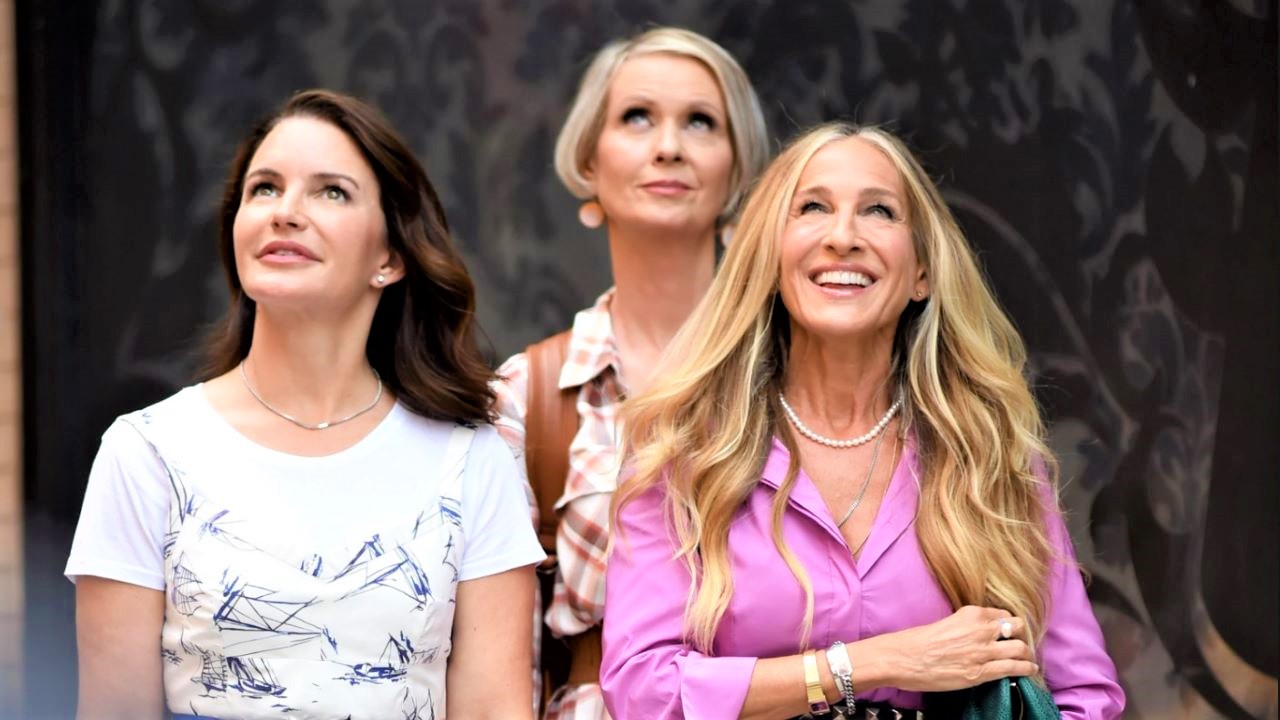 Coming to BINGE
The ladies of Sex and the City are back! Well, three of them anyway, with Kim Cattrall (Samantha) famously refusing to take part in this reboot. Sarah Jessica Parker, Kristin Davis, and Cynthia Nixon reprise their roles as Carrie, Charlotte, and Miranda respectively for this 10-episode series that sees the women navigating the same old themes of love and friendship, only now in their 50s instead of their 30s.
A new series regular has also been added in a long-overdue attempt at inclusivity, with Sara Ramirez playing Che Diaz, a non-binary queer comedian who hosts a podcast Carrie guests on. The last Sex and the City title—the second movie—was not well received and already felt quite dated in 2010, so hopefully this new series has taken on board the lessons from that disaster. Either way, it will be interesting to watch.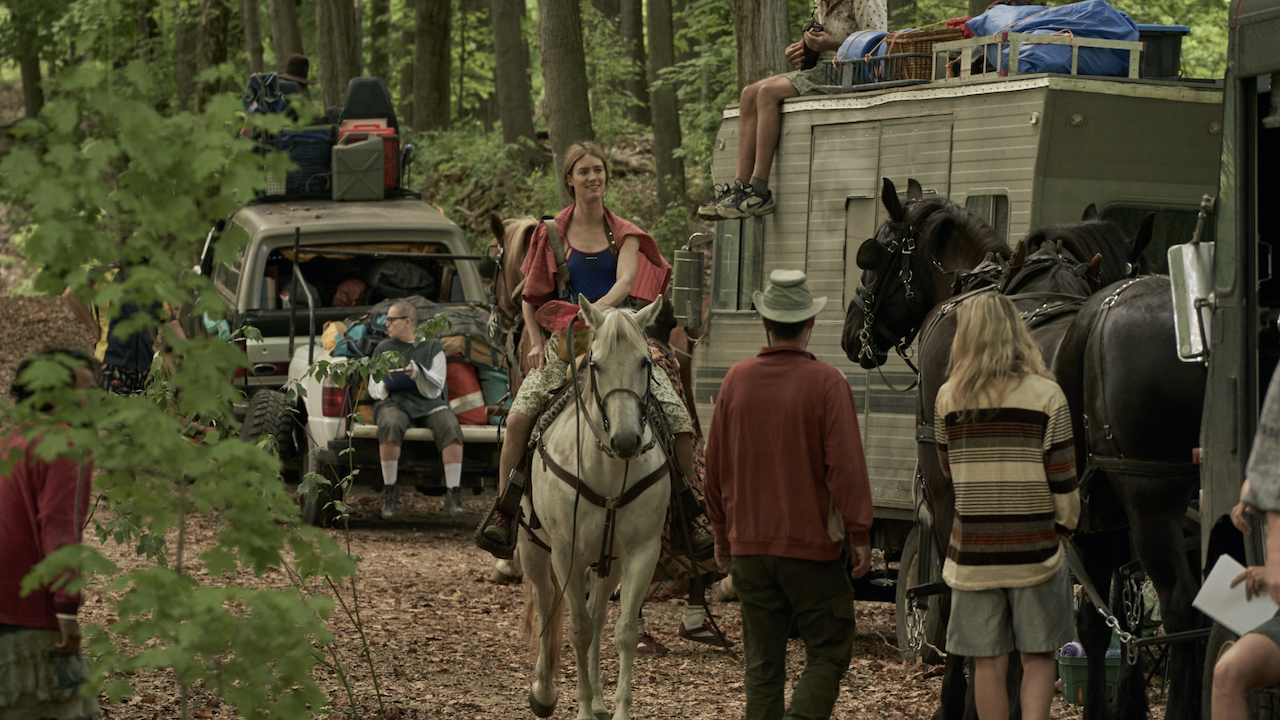 Coming to Stan
This show will either be really stressful or really cathartic, depending on your perspective. If you're someone who watched Contagion at the start of the pandemic, then you will likely fall into the latter category. Station Eleven is an apocalyptic story told across multiple timelines about survivors of a devastating flu pandemic that has wiped out the majority of the global population. The series is based on the bestselling novel of the same name by Emily St John Mandel, and has a great cast that includes Mackenzie Davis, Himish Patel, Gael García Bernal, and Lori Petty.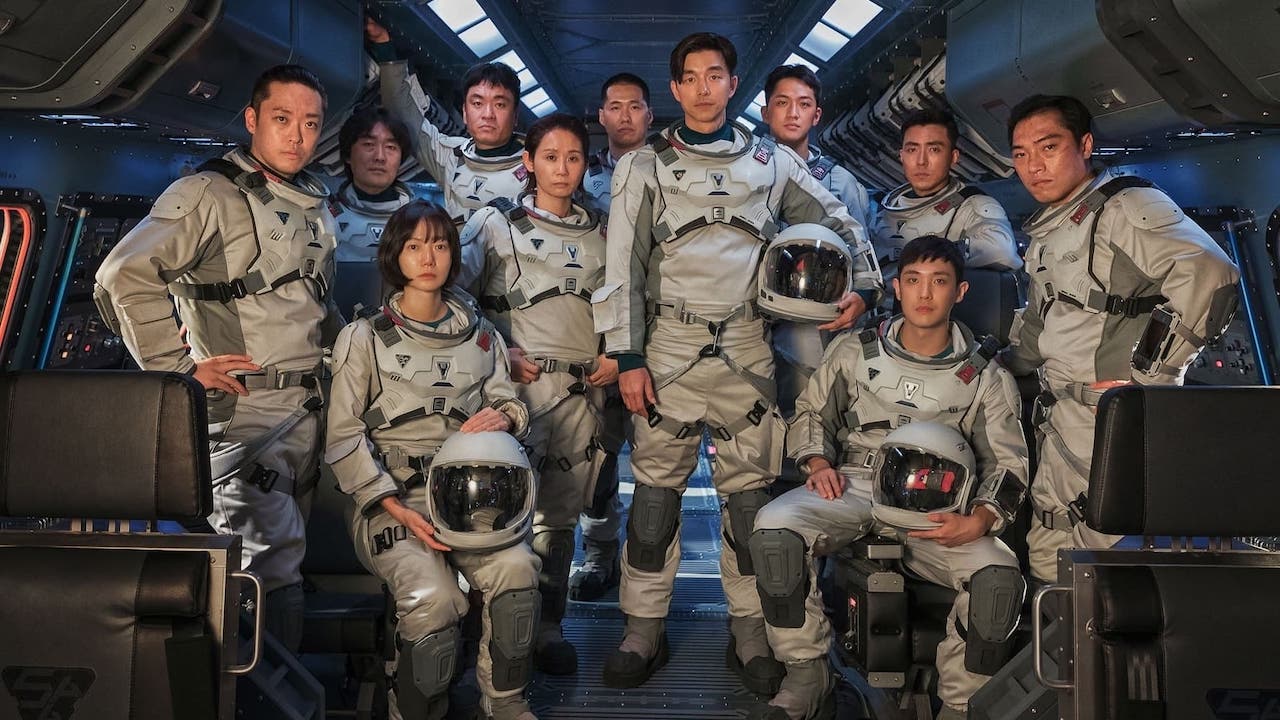 Coming to Netflix
A Korean sci-fi thriller starring Gong Yoo (Squid Game, Train to Busan), Bae Doona (Sense8, Kingdom), and Lee Joon (My Father Is Strange), The Silent Sea is set in the future when Earth has become a barren wasteland. A special team is sent to secure a mysterious sample on an abandoned research facility on the moon—only to discover their mission is a lot more complicated than they were led to believe. The stakes are high, the mystery is compelling, and the action is intense.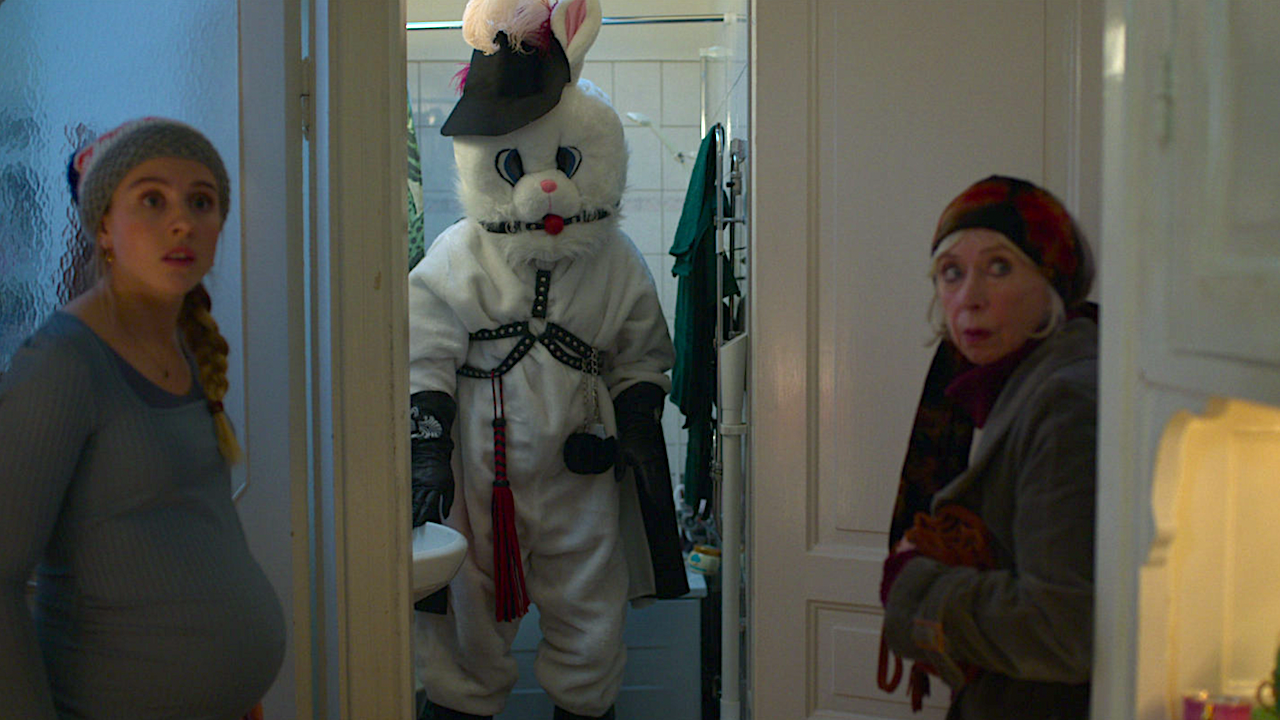 Coming to Netflix
Based on the bestselling novel by Fredrick Backman, this Swedish dramedy is about a failed bank robber who holds a group of people at an open house hostage and then disappears. As a dysfunctional father/son police duo investigate what happened and speak to the hostages, they realise they're all hiding something, and a complicated puzzle begins to form. So far Netflix has only released one short teaser for the show, but it looks like it's going to be a lot of fun.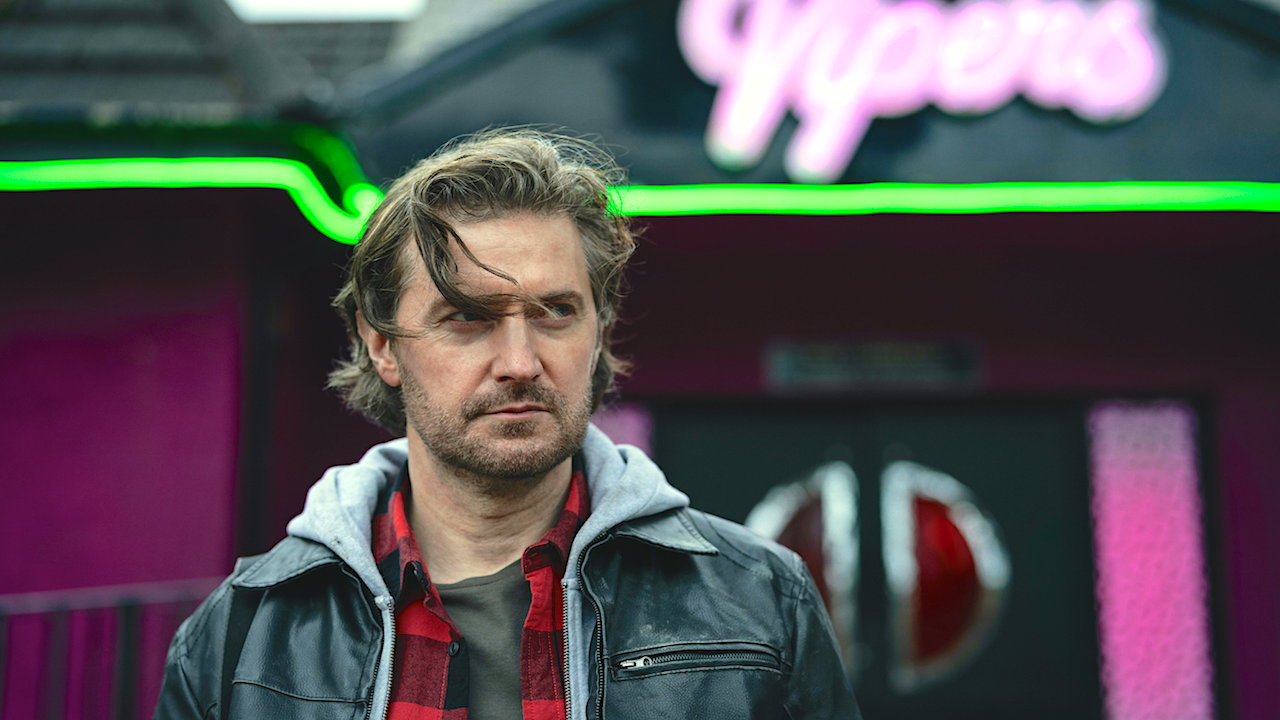 Coming to Netflix
If you love British crime dramas, this show will be your dream way to see out the year. It's based on a popular Harlan Coben novel of the same name, and is made by the same team—Nicola Shindler, Richard Fee and Danny Brocklehurst—who adapted his works The Five, The Stranger, and Safe. Stay Close is about three people—a working mother, a washed-up documentary photographer, and a detective—whose comfortable lives are upended when news from the past is revealed that impacts them all. Starring Cush Jumbo (The Good Wife), James Nesbitt (Cold Feet) and Richard Armitage (The Stranger), the show is a must-watch for fans of the genre.