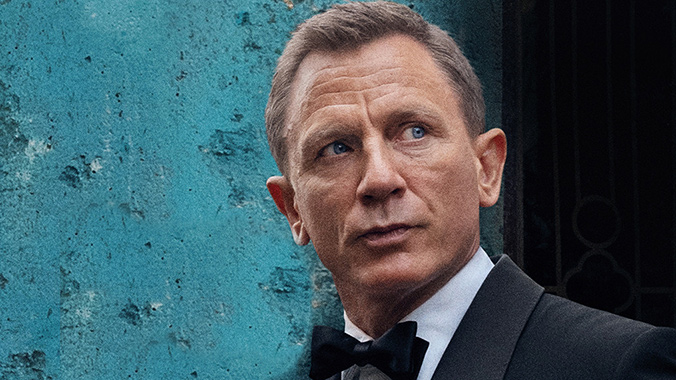 7 reasons why the No Time to Die trailer has got us crazy excited

---
007 reporting for duty! It's finally here: the first proper glimpse of Daniel Craig's final James Bond movie:
No Time to Die
. The film's explosive trailer reminds us that one of the world's most iconic action movie heroes ain't going quietly into the night.
Here's 007 reasons why the No Time to Die trailer has got us crazy excited.
1) Lashana Lynch steals the show as the new 007
Two questions inevitably get asked about any new Bond. Could we have a black Bond? Idris Elba and Daniel Kaluuya, perhaps? And could Bond be a woman? Well, we're finally seeing a black woman inherent the 007 mantle. Lashana Lynch plays Nomi, Bond's successor.
Nomi shows off her tactical prowess and disarming beauty in the trailer. It's not the first time we're seen other 00 agents in the series, but other than 006 – played by Sean Bean in Goldeneye – we've rarely seen 00s work together. Nomi sees herself as the upgrade, telling Bond to "stay in your lane, or I'll put a bullet in your knee" – before whispering "the one that works." Nomi has done her homework.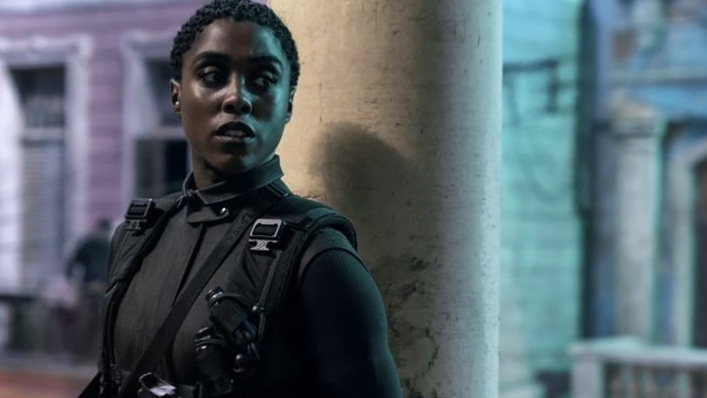 2) New cinematographer Linus Sandgren reaches for the Roger Deakins standard
The trailer is sprinkled with iconic and evocative shots. Swedish cinematographer Linus Sandgren (La La Land, First Man) takes the reins for No Time To Die, following in the footsteps of legends such as Roger Deakins (who shot Skyfall) and Hoyte Van Hoytema (Spectre).
He shows off the stunning scale of the film, depicting Bond swinging from a stone bridge, fluorescent innards of night clubs reflecting from faces, and a gun-wielding Nomi slinking into the shadows. There aren't enough chef's kisses in the world.
3) Madeleine Swann has secrets
In a stunning chase through the stunning fortified town of Matera, Italy at the beginning of the trailer, Madeleine Swann (Lea Seydoux) is seen defending herself. It appears that the daughter of Mr White/The Pale King (Jesper Christensen) – a key figure in Spectre – may have a colourful past.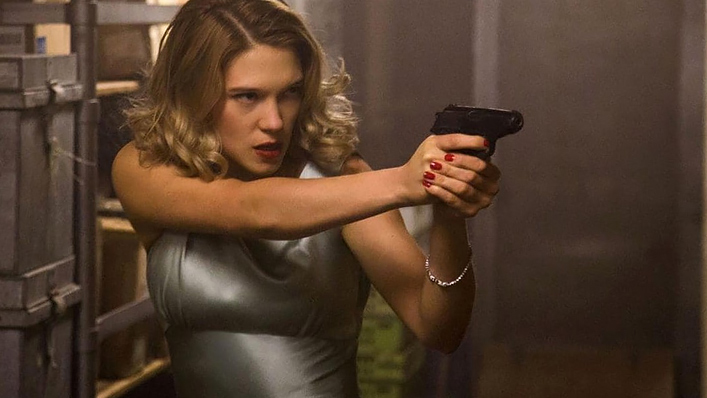 4) Christoph Waltz is BACK as Blofeld!
We see Bond pay a visit to the imprisoned Blofeld (Christoph Waltz). In a begrudging interaction that reeks of Clarice Starling and Hannibal Lector, he must ask his greatest foe to spill the beans on new enemies and those closest to him. Can he be trusted?
5) Rami Malek looks like a quintessential Bond villain
The No Time to Die trailer captures that loving Skyfall feeling, with the emergence of what looks like another quintessential Bond villain, played by Rami Malek. He matches the critical ingredients for great villains and henchman alike, which are:
Utterly creepy (check)
Facially scarred (check)
Ties to the woman in Bond's life (check)
We see Malek's villain in a variety of settings, from an underground bunker to an ice-covered lake. In a brief voice-over moment, there's a hint that he's a spy when he says: "License to kill, history of violence; I could be speaking to my own reflection."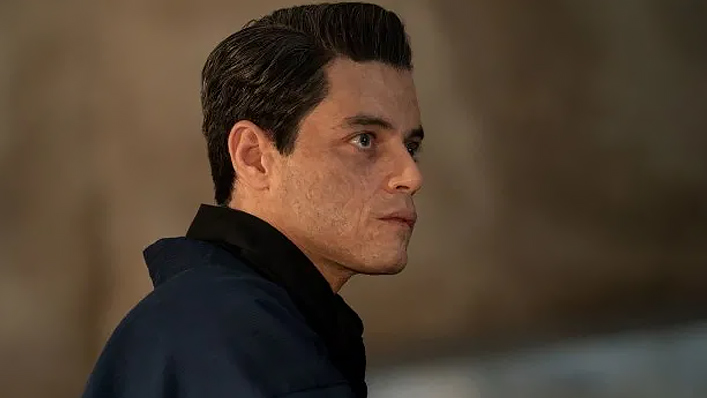 6) Ana De Armas plays arse-kicking Bond girl Paloma
Blade Runner 2049 and Knives Out break out star Ana De Armas is an acrobatic, gun-wielding stunner, looking appropriately glamorous in her cocktail attire. De Armas plays Paloma, a Cuban agent enlisted to help Bond during his mission.
7) An exciting new team behind the camera including Cary Joji Fukunaga and Phoebe Waller-Bridge

The maestros behind some of the best television series of the decade (True Detective season one, Fleabag and Killing Eve) are welcome additions to the Bond family. Fukunaga's greatest works explore themes of obsession, duty and purpose, often to the obliteration of 'normal' life. Waller-Bridge's Killing Eve creates a delectable relationship between hero and villain (Sandrah Oh and Jodie Cromer), which we get a sense of in the tension between Craig and Malek in the trailer.