7 reasons why Looking for Alibrandi is Australia's best ever teen movie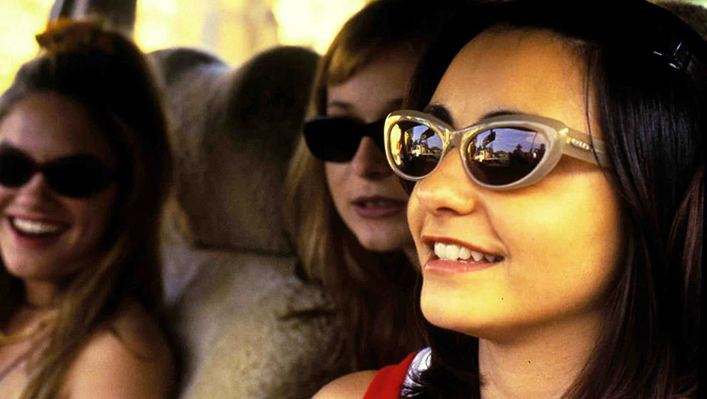 Happy birthday Looking For Alibrandi! Now 20 years old, Jenna Guillaume lists the greatest things about this beloved Australian teen movie.

Looking For Alibrandi is officially 20 years old this month. For a whole generation of Australians, it's a formative film. Based on the iconic book by Melina Marchetta, it's perhaps the only Australian teen movie that has truly cemented an enduring place in people's hearts alongside American '90s hits such as 10 Things I Hate About You and Clueless.
In honour of the film's anniversary, let's take a look at some of the reasons it became a classic…
Sign up for Flicks updates
1. Josie Alibrandi is a relatable heroine
Mention Josie Alibrandi to Australian women of a certain age and their eyes light up with a specific form of recognition. For many of us, she was a friend, a mentor; she was us. Whether it was her outsider status, her fraught but loving relationships with her family, her burning ambition and fear she'd never reach her goals, her stress over Year 12 exams, or just her general horniness, there was something in Josie Alibrandi for everyone.
She's far from perfect—she's downright selfish and cruel at times—but that just makes her all the more relatable. The access to her internal thoughts through voice-over is not only funny, it also reinforces the sense that she's just like us.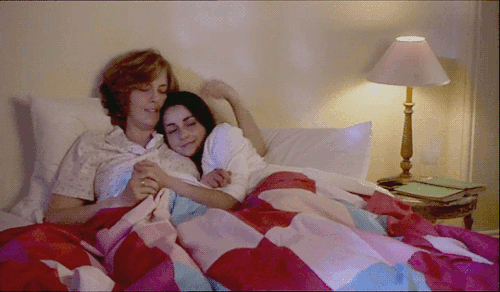 2. It's a real depiction of Australian culture
While Looking for Alibrandi is very white, its exploration of migrant, first-generation and second-generation experiences is something a lot of Australians have connected with. Through Josie and her family's stories, the movie perfectly captures that feeling of being torn between cultures. With its book-ending Tomato Day scenes, the movie is very specifically Italian, yet speaks to a wider part of the Australian immigrant psyche.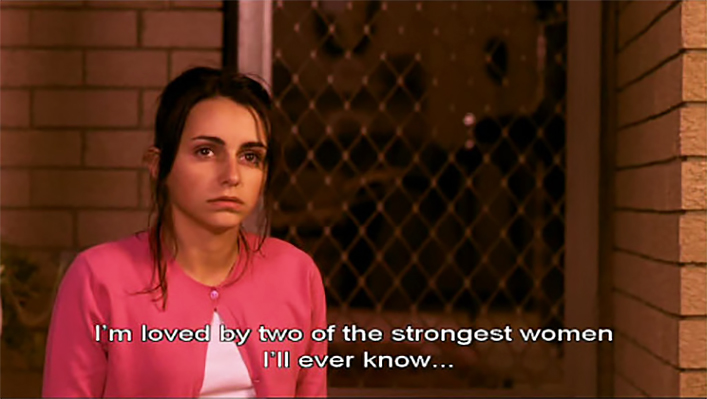 3. It's about, by and for women
Looking for Alibrandi is based on a book written by a woman, with a script by that same woman. It's directed by a woman (Kate Woods)  and produced by a woman (Robyn Kershaw). And, of course, it tells the story of a strong matriarchal family. As Josie says in the movie: "I'm loved by two of the strongest women I'll ever know". As much as Looking For Alibrandi is about Josie's own search for identity, it's also about her journey towards understanding and valuing her mother and grandmother as their own quiet strengths are revealed. It's the kind of story that's told all-too-infrequently on screen, but one that is very raw, real and beautiful.
OH MY GOD LOOK AT THIS LOOKING FOR ALIBRANDI ZOOM REUNION pic.twitter.com/ilp9E4KBRf

— Jenna Guillaume⁷ (@JennaGuillaume) May 1, 2020
4. The cast are incredible
The adult cast is, of course, remarkable, especially with the likes of Anthony Lapaglia and Greta Scacchi as Josie's extremely estranged parents. But like any good teen movie, it's the young cast that particularly shines. Leeanna Walsman plays racist bully Carly Bishop so effectively I haven't trusted a single character she's played since. Kick Gurry is perfect as Jacob Coote (more on him in a sec). But it's Pia Miranda's stellar breakout performance as Josie that really defines the whole movie.
5. The soundtrack is iconic
A good teen movie soundtrack takes you back to being a teenager yourself, when you would play the same 12 songs over and over again, thinking of your own heartache and rage and catharsis and forever mixing those feelings up in the songs. The Looking For Alibrandi soundtrack does exactly this. It's impossible to hear Silverchair's Miss You Love, Lo-Tel's Teenager of the Year or Hamish Cowan's rendition of With or Without You without thinking not only of the movie, but also of a very specific time in the early '00s when you were young and full of feeling.
6. Its themes are resonant
In addition to Josie's own issues and the themes of identity tied up in her story, Looking for Alibrandi explores topics important to young people in a way that resonates to this day. The way the story deals with mental health in particular is a standout, examining the way it's not always obvious when someone is depressed and that even those who appear to "have it all" can struggle. It's heartbreaking and hard to watch, but has no doubt opened up countless important conversations on the topic.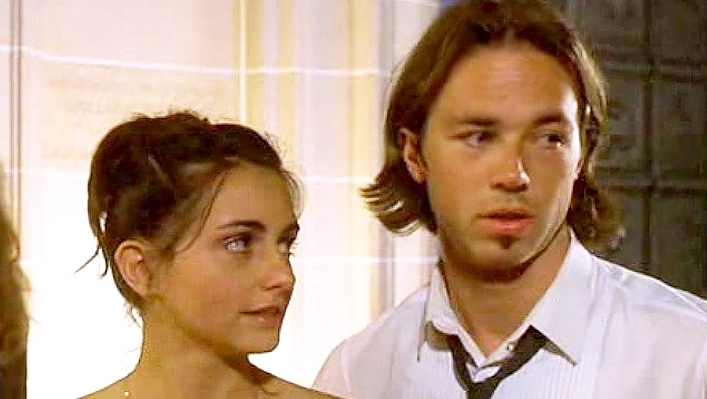 7. And then there's Jacob Coote
Oh, Jacob Coote. He's the dream boy in the sense that he speaks and acts exactly like an actual Australian teen boy, but he's also so much more. He's a bit gross and crass and doesn't always say the right thing, but when it matters, he's there for Josie; he listens and comforts and loves her, growing and learning from his mistakes. The romance between Josie and Jacob is just the icing on an already wonderful cake, but it sure is sweet.