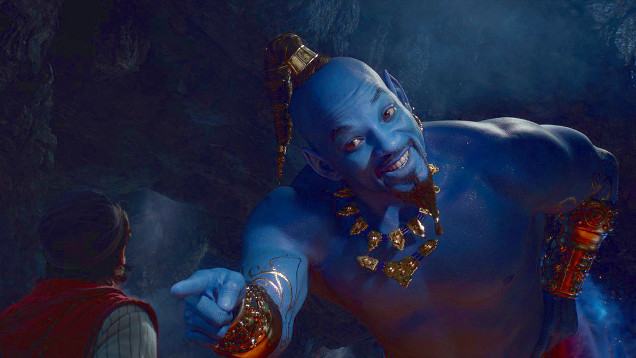 6 fun facts about Disney's upcoming Aladdin remake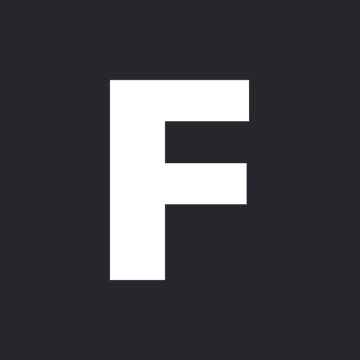 ---
It isn't all that long before Disney's highly anticipated remake of Aladdin arrives in cinemas, on May 23.
Promising a whole new world, dare we say it, of magic carpet rides and a bright blue genie, we will all once again have those catchy songs from the original film stuck in our heads.
To whet your appetite, here are six fun facts about the upcoming movie.
Sign up for Flicks updates
1) A new song sung by Jasmine was leaked online – but was quickly taken down
By the time we learned that a new song included in the upcoming film had been leaked online, wouldn't you know it – the song had been taken down.
A snippet of the new track, titled Speechless, was leaked through footage of a singing Jasmine doll produced by Jakks Toys. It was uploaded to Instagram but quickly disappeared. There'll be one other new song in the film, plus an extra verse added to Arabian Nights.
2) Will Smith's genie character will be infused with 'hip-hop flavour'
How do you do a better job than Robin Williams as the genie? Some would say that is impossible – but hey, we'll wait and see what Will Smith can pull out of his hat. Or maybe that should read 'pull out of his ridiculous hair piece'.
Here's what Smith told Entertainment Weekly:
"After I watched the movie a few times, I saw where Robin Williams infused the character with a timeless version of himself, so I said to myself, 'What if I just infuse the character with a timeless version of myself?' And then that opened up for me… hip-hop, it opened up fashion. Because the Genie is timeless, you get to really say and do anything so I started to feel confident that I could deliver something that was an homage to Robin Willians but was musically different."
What could Will Smith possibly have done to deserve this? Jada is gonna have to do a whole episode of "Read Table Talk" about this hair piece. pic.twitter.com/wMm5fysIg0

— Saeed Jones (@theferocity) December 19, 2018
3) Director Guy Ritchie has never made a family film before, but has five kids and loves Disney
Aladdin's director Guy Ritchie is not known for family films. The closest he has come to directing a family movie is Sherlock Holmes and its sequel.
However Ritchie has said in an interview:
"I have five kids. I know more about kids movies than I do about any other movies and in turn, I know more about Disney movies than any other brand of movies. So, it's a wheelhouse in which I'm well familiar. And I'm impressed with the quality of children's product."
4) Disney had trouble finding the right cast members
Because the film is a musical, one of the key challenges for Disney was finding actors who could sing.
Casting was a big struggle and the reason why principal production experienced some delays. Casting agents scoured the world and reportedly auditioned more than 2000 actors and actresses for the roles of Aladdin and Jasmine.
Mena Massoud will play the titular protagonist, while Noami Scott will play Jasmine. Here's a pic of Massoud holding the DVD of the original film on its 25th anniversary.
View this post on Instagram
5) Jasmine's character will be fleshed out more
In the original film, the princess spent a lot of her time talking to a pet tiger. In the remake she will have a human companion and will be explored more as a character. In the new film her friend and handmaiden will be Mara, played by Iranian-American actress Nasim Pedrad.
Naomi Scott is a good Jasmine, y'all just mean #Aladdin #Disney pic.twitter.com/bc0W5VCVEe

— let's go lesbians let's go (@miss10pmbedtime) March 18, 2019
Naomi Scott told The Hollywood Reporter:
"I love what Disney is doing at the moment with their princesses — going from animation to live-action and making those animated characters real human beings. Being a female character is also about being a real person, and guess what? [She] can be strong and have fun, but also get it wrong and be emotional. She's a multidimensional woman, and she doesn't have to just be one thing. So in this movie, you see her go on such a roller coaster, as opposed to her one goal being to fall in love or get married."
6) The film was co-written by John August
The screenplay for the new Aladdin was co-written by John August and Guy Ritchie.
August has several hit films on his CV including Go, Charlie's Angels, Charlie and the Chocolate Factory and Frankenweenie.
Ritchie in the other hand has worked on several screenplays for films he has directed, such as Lock, Stock and Two Smoking Barrels, Snatch and King Arthur: Legend of the Sword.