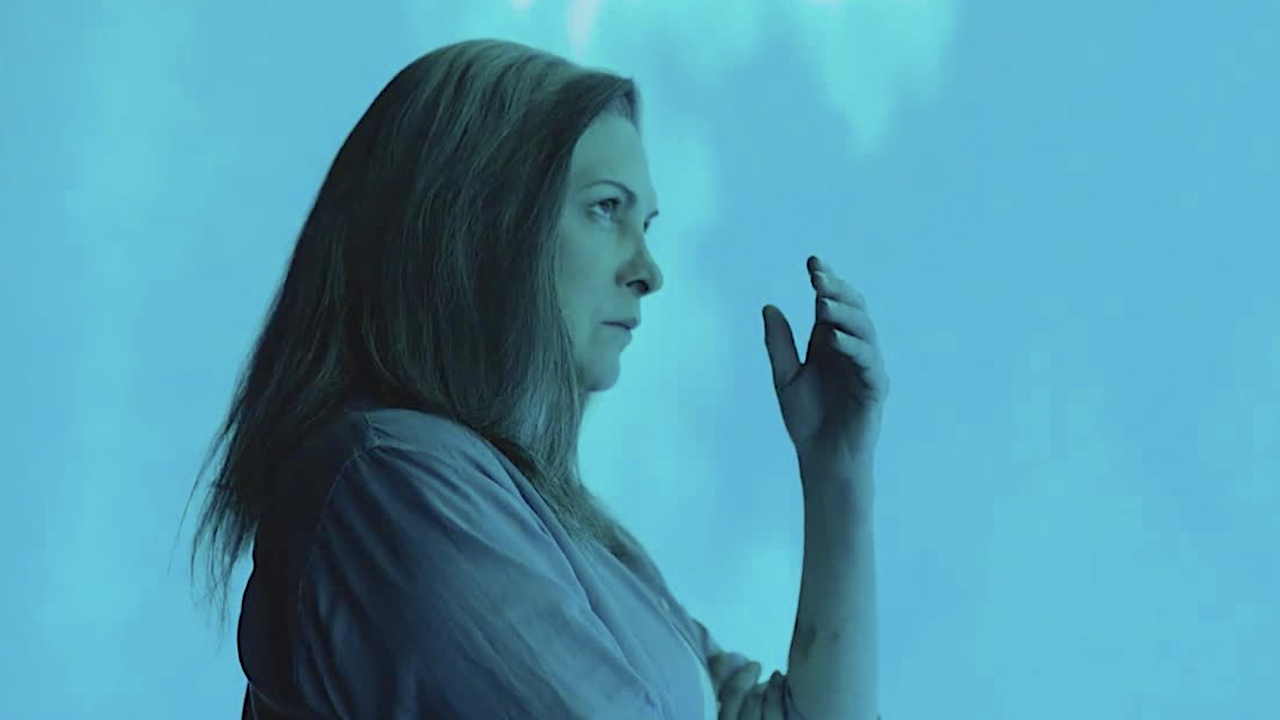 10 of the best Australian TV shows of 2021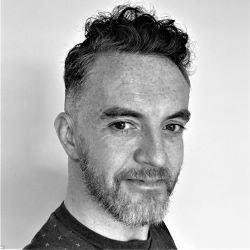 ---
We all probably thought we'd be watching a lot less TV in 2021: but like the boogieman in the final act of a horror movie, the shemozzle of 2020 wasn't really gone. Thankfully, we were truly spoiled for amazing Australian content that softened the blow of our extended stay on the sofa.
From First Nations vampire hunters to unexpected teen pregnancies and a new look at the Victorian gold rush, some of the best shows in years came thick and fast. With so much excellence to choose from, it was a tough gig whittling down the top picks of the year. Here are critic Stephen A Russell's must-streams.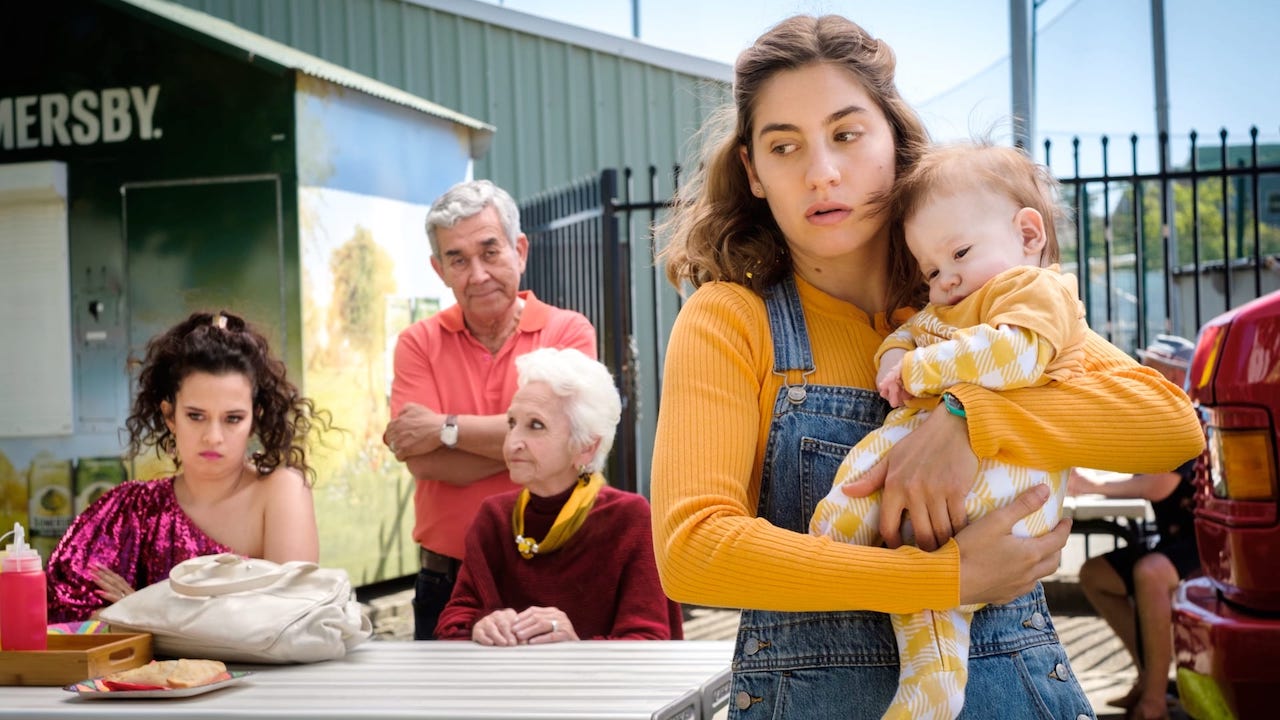 Watch on Stan
Time sure got wibbly wobbly of late, so we were pleasantly surprised to get a double serve of Stan's homegrown hero show in 2021. Depicting the aftermath of a high school pregnancy, its first two seasons book-ended the year.
Nathalie Morris and Carlos Sanson Jr ground Bump in believable teen spirit as headstrong not-quite-couple Oly and Santi. Adorably, they're just trying to keep their grades on course while navigating nappies, breast pumps, baby snot, and the ceaseless spanners thrown by their increasingly complicated families.
Not least of which is the hullabaloo caused by co-creator Claudia Karvan as Angie, Oly's mum. Freshly separated from hubby Dom (Angus Sampson), her fling with Santi's dad Matias (Ricardo Scheihing Vasquez) is DOA, sparking much moping and at least one hell of a hangover.
One of the sweetest, funniest, and most generous-of-heart shows to grace Australian screens in year, Bump's strong ensemble ensures it soars. It's the perfect binge for these trying times. If you want more of the pursuit of love and happiness, also check out Love Me on BINGE.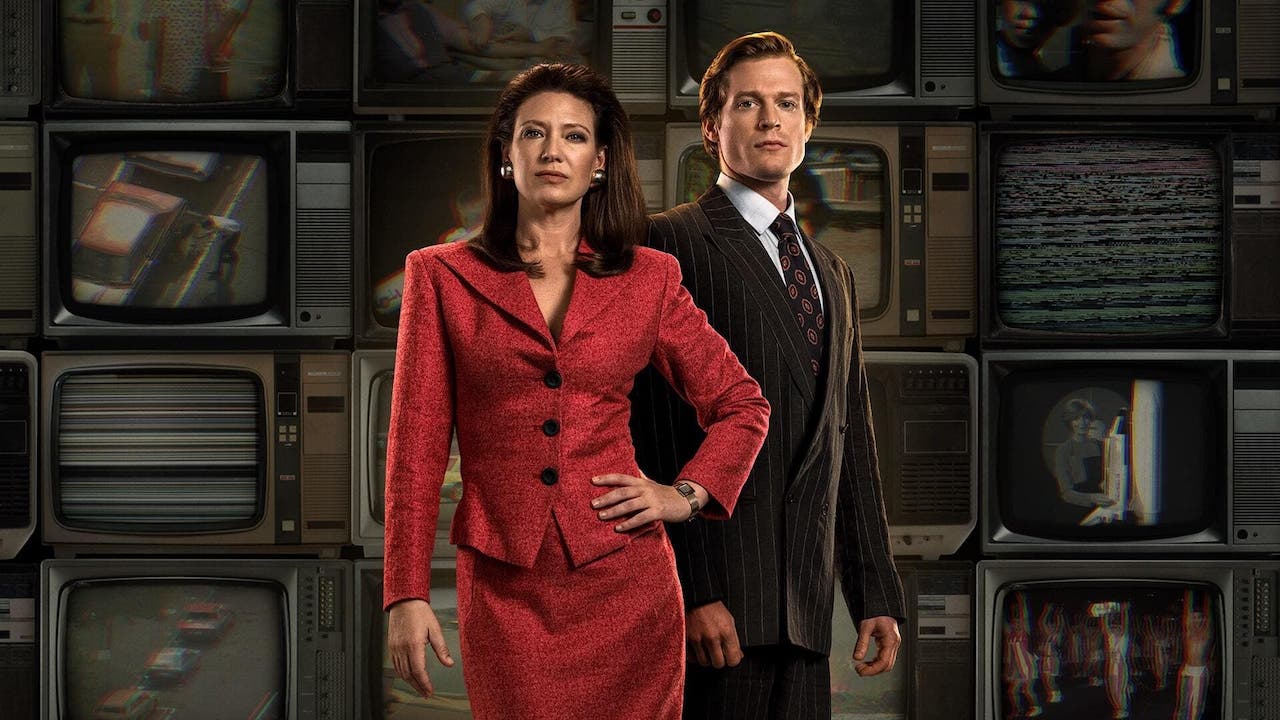 Watch on ABC iView
Scooping up trophies at the recent AACTA awards, this ABC show was a revelation. If you went in expecting an exhumed time capsule that was all about the big hair, bold fashion choices and the even-bigger political drama of the 80s, then you got that in spades. Right down to the release of Lindy Chamberlain, and the shocking Russell Street bombing in Melbourne.
But The Newsreader was no simple nostalgia-fest, throwing us headlong into the all-too-real power struggles of a high pressure television newsroom of the era, rife with all the -isms. Mindhunter star Anna Torv and Lambs of God breakout Sam Reid led a sterling cast in a show that unveils the toll it takes on public personae who don't quite fit the big boys club.
Gripping stuff, it def could have gone a bit harder on some aspects, particularly the rampant racism of the day—but we were hooked on a compelling drama that's more than the sum of its period detail parts. And if you want more workplace trauma, try out Wakefield on ABC iView.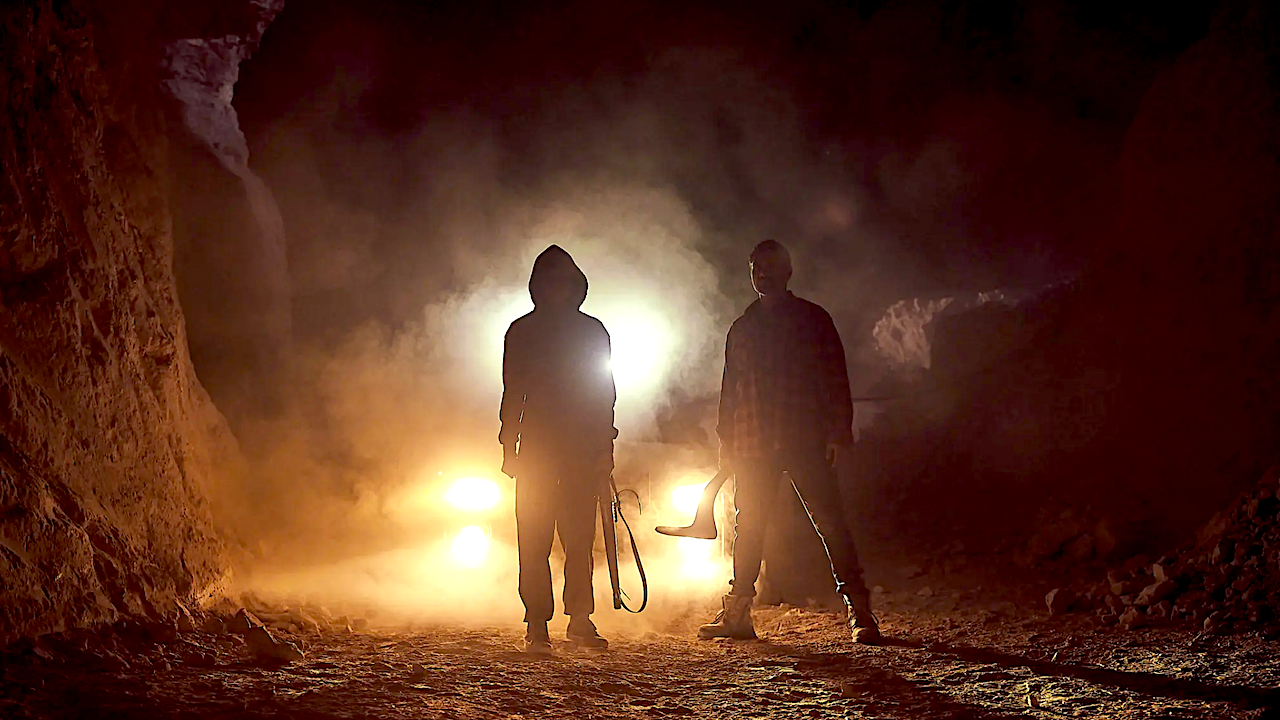 Watch on AMC+
If you're hankering for an instant genre classic, then look no further than this monstrously good, Ozploitation-inspired, and First Nations-led take on the vampire mythos. Co-created by Sweet Country filmmaker Warwick Thornton and his We Don't Need a Map collaborator Brendan Fletcher, it centres on the ever-charismatic Rob Collins as a reluctant vampire hunter grudgingly paired with a far more enthusiastic sidekick in fellow Total Control graduate Shantae Barnes-Cowan.
An outback bloodbath with a high-octane dose of Mad Max energy, it's furiously good fun. The ever-menacing Callan Mulvey leans heavily into his creepy typecasting as the big bad vampire king, with Firebite adding a new layer of horror into its set up: he is one of eleven bloodsuckers brought over in the First Fleet as a deliberate act of genocide inflicted on the Indigenous population by the British forces.
And then there's the awe-inspiring setting, shot on location in and around the unearthly opal mines of Coober Pedy. It all adds up to a wild ride. If you're all about Australian genre shows, also check out the final season of Mr Inbetween on BINGE.
Watch on SBS On Demand
We're in a halcyon period of Australian TV that's finally getting round to the many voices that have been deliberately obscured from our storied history. This prestige mystery series is a gold-plated example. Directed by Corrie Chen (Homecoming Queens) it takes a fresh look at the skulduggery of the Victorian gold rush from the perspective of the Chinese immigrants who sailed here seeking their fortune at great personal cost.
Yoson An is brilliant as our cowboy-hat-wearing antihero, trying to ensure the best for his miners while keeping the British overlords happy. He also has to untangle himself from finger-pointing blame over the murder of an Irish woman.
A great ensemble piece, New Gold Mountain also takes the time to explore entrepreneurial women through Alyssa Sutherland's newspaper proprietor and Mabel Li's ruthless gangster, plus the First Nations perspective via Leonie Whyman's tracker.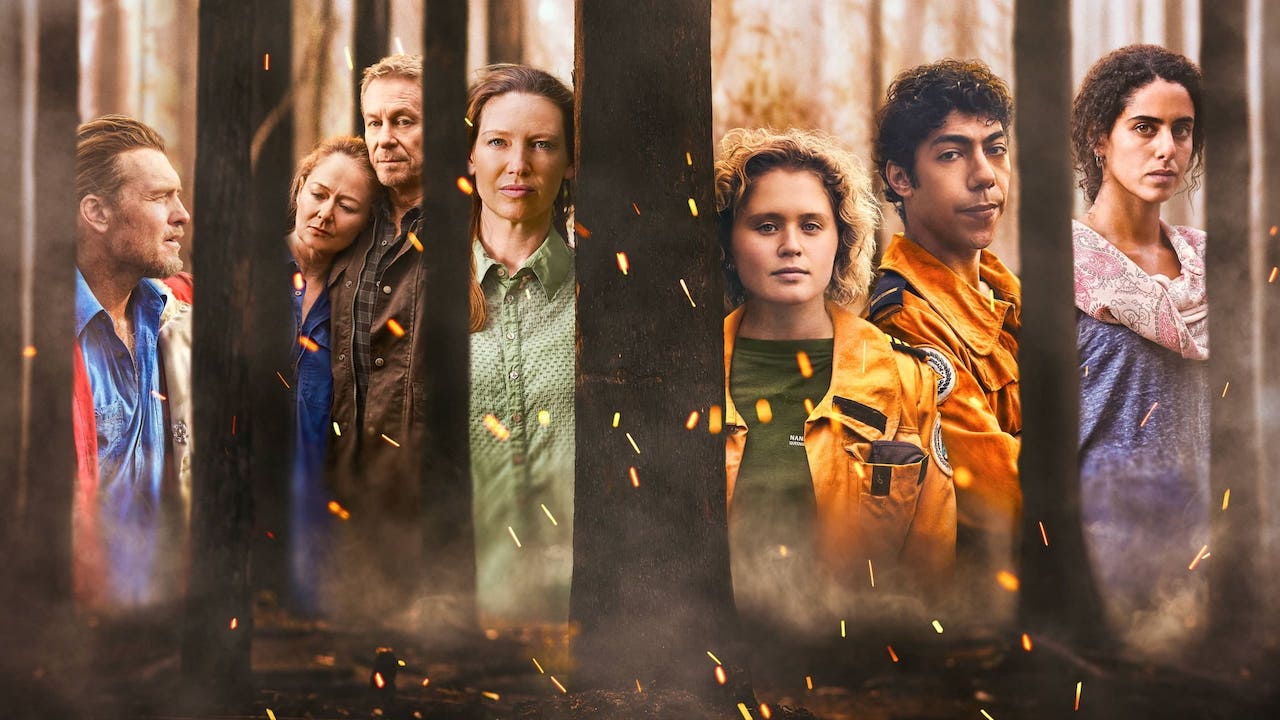 Watch on ABC iView
The horror of the apocalyptic bushfire season of summer 2019/2020 is still fresh in the mind of most Australians, as is the dereliction of a Prime Minister who saw fit to sneak off on holiday to Hawaii as great swathes of the country burned. But hey, he doesn't hold a hose, went his craven refrain.
This jaw-dropping anthology series—co-created by Tony Ayres and Belinda Chayko—reignites a bellyful of that fury, through its devastating depiction of the blackened kangaroos and humans huddling on hellish beaches that are seared into our collective memory.
Weaving together interlocking stories following the fate of firies, locals, and holidaymakers alike, the impressive cast includes some of our finest: like Anna Torv, Richard Roxburgh, Miranda Otto, Hunter Page-Lochard, and Eliza Scanlen. Demonstrating a masterful hold on the creeping dread of those dark days, Fires also features astounding special effects.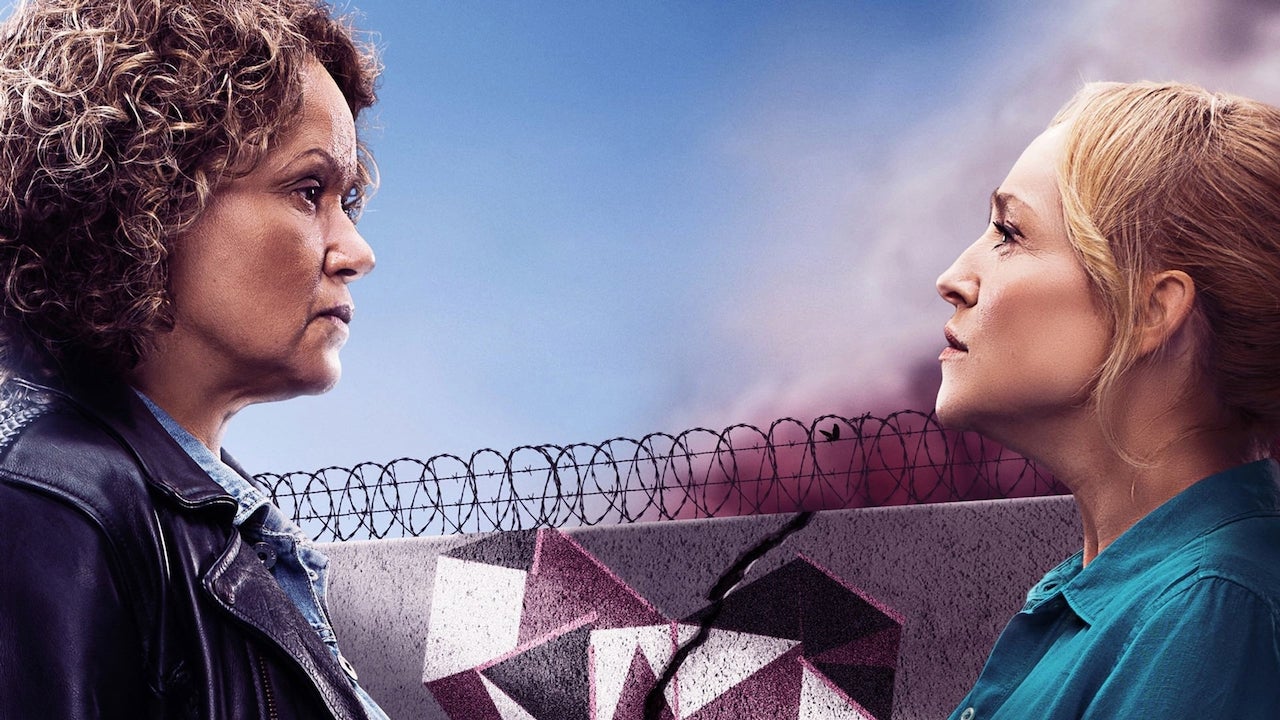 Watch on BINGE
We always knew this re-do of the great Aussie classic show Prisoner was going to go out with a bang, and the final run did not defuse our high hopes for what has proven to be one of the most addictive runs in recent memory. And unlike many shows that stagger on for almost a decade, it just kept getting better and better.
The beauty of the original always lay in its subversive streak; a prison packed full of (mostly) dangerous women struggling for supremacy in ways that laid waste to similar stories that are all-too-often male-orientated. The later-seasons addition of outstanding actors like Leah Purcell and Zoe Terakes replenished the cast of a body-count heavy show, injecting new energy.
And you could just tell titan of stage and screen Pamela Rabe adored chewing up the scenery as the Freak, making it to the final hour and securing the character's crown as the best in both runs. Gloriously OTT yet capable of delivering quieter but also heart-palpitating moments, it's no wonder Wentworth is one of the most successful Australian exports ever, lapped up all over the world. Go on—lock yourself up and smash it all.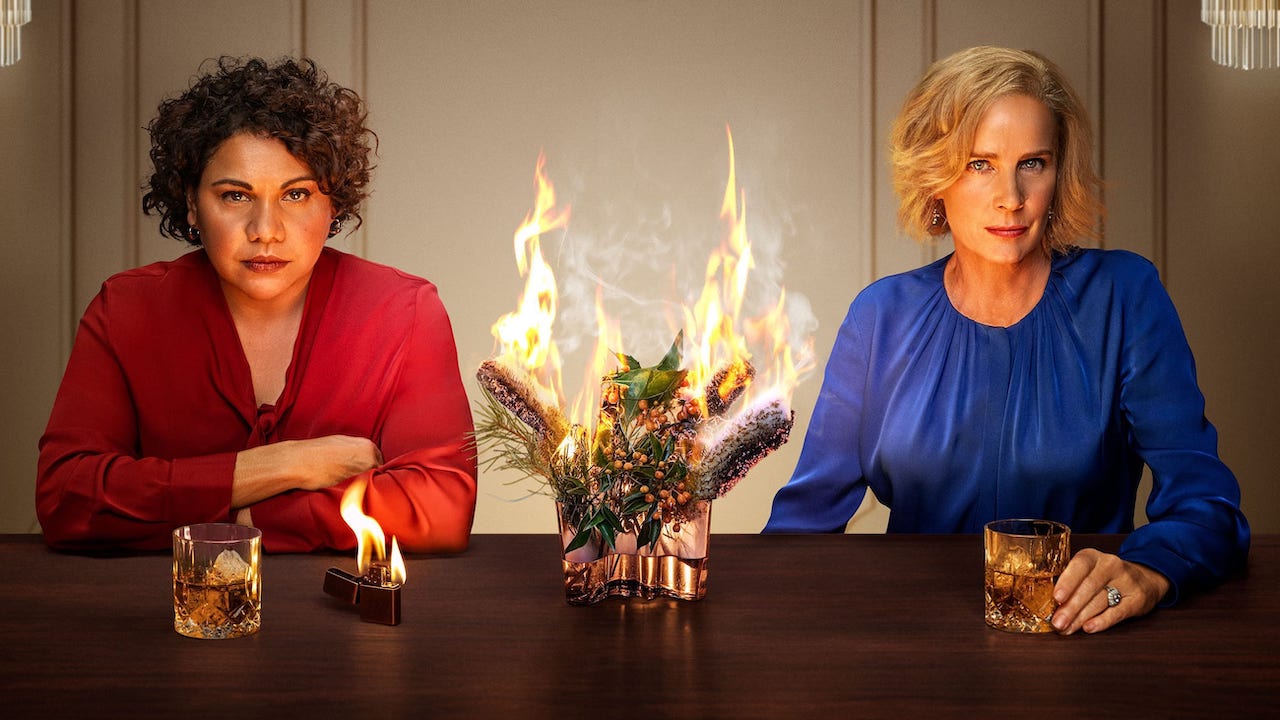 Watch on ABC iView
Deborah Mailman delivered 2019's mic drop moment of Australian television when her conflicted politician Alex Irving defected from the L/NP, crossing the floor to join Labor and thereby bringing down Rachel Griffiths Prime Minister over her implication in a cover up of police brutality against a young First Nations woman.
That first season was so pitch perfect that you couldn't help but worry if the masterminds behind the show (including co-creator Griffiths) could top it. The answer is a resounding yes. And in a startling turn of freaky prescience, this second helping of Alex's mettle predicted the IRL rise of independents by having her immediately ditch her new party for its same-same compromises in favour of going it alone.
A genius move, it's mirrored by Griffiths as her ex-boss, setting up a rowdy run for control that puts women front and centre, and calls into question everything about the status quo of this country. Gobsmacking stuff.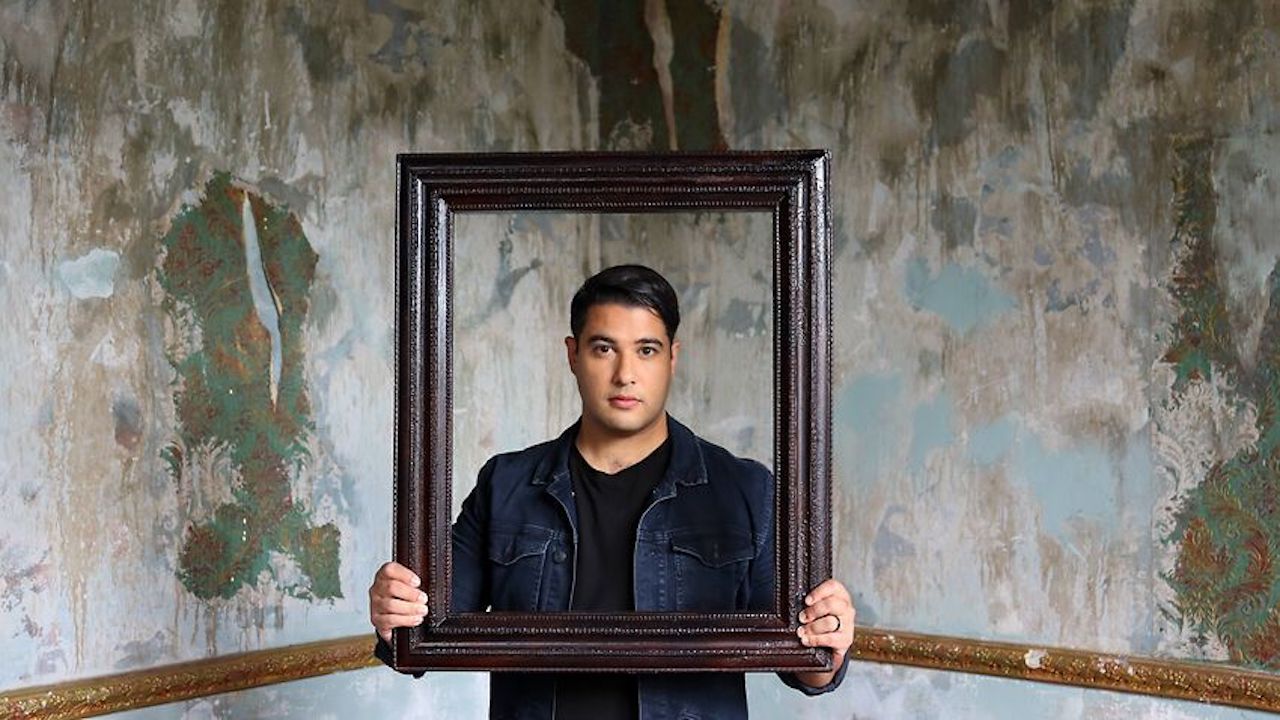 Watch on SBS On Demand
This four-part documentary series by Marc Fennell—presenter of current affairs show The Feed and ear-opening podcast Stuff the British Stole—may be the only non-fiction show to make the cut here, but it's packed full of unreal elements too.
Picking over the bones of one of Australia's weirdest unsolved crimes, the theft of Pablo Picasso painting The Weeping Woman from Melbourne art institution the NGV in 1986 makes for a fascinating binge. It's gripping stuff, taking a forensic approach to the competing narratives behind the 'Australian Cultural Terrorists' who briefly held the painting to ransom, demanding greater funding for Australian artists before eventually returning the work unharmed.
The show's true brilliance is that rather than getting bogged down in the whodunnit, Fennell diligently highlights those who got wounded in the national uproar that followed, imbuing the program with unexpected emotional heft.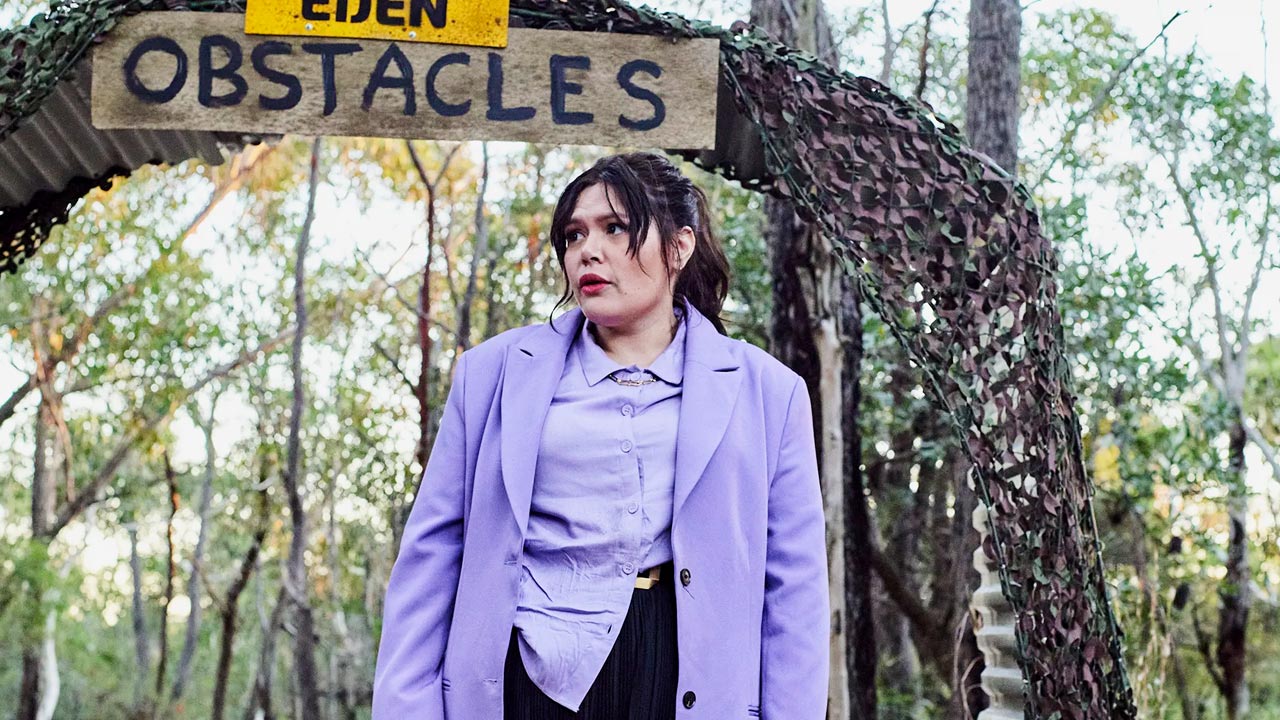 Watch on ABC iView
Black Comedy creator Nakkiah Lui may just be the funniest person in all of Australia. It's a big call, for sure, but everything she touches is outrageously on point. Never more so than this ferociously laugh-out-loud snortathon that draws on her obsession with doomsday prepping reality TV shows. Yes, you read that right.
She also stars as Charlie, a breakfast TV host humiliated during a live broadcast on the already fraught day of January 26. Picking up in the aftermath—the audience won't fully understand what went down until the final ep—she finds sanctuary of sorts in a cult of kooky Armageddon preppers in the bush outside Sydney's city limits.
Like many of the best Australian shows this year, the A-list ensemble absolutely nails it. There's national treasure Uncle Jack Charles, Top End Wedding's Ursula Yovich, Mystery Road actor Meyne Wyatt, and a gloriously bonkers turn from Back to the Rafters' Aaron McGrath. Stage star Eryn Jean Norvill has a hoot skewering white folks' nonsense as a conspiracy theory podcaster, and the queer in more ways than one Kate Miller-Heidke cameo has to be seen to be believed. Like, seriously, now.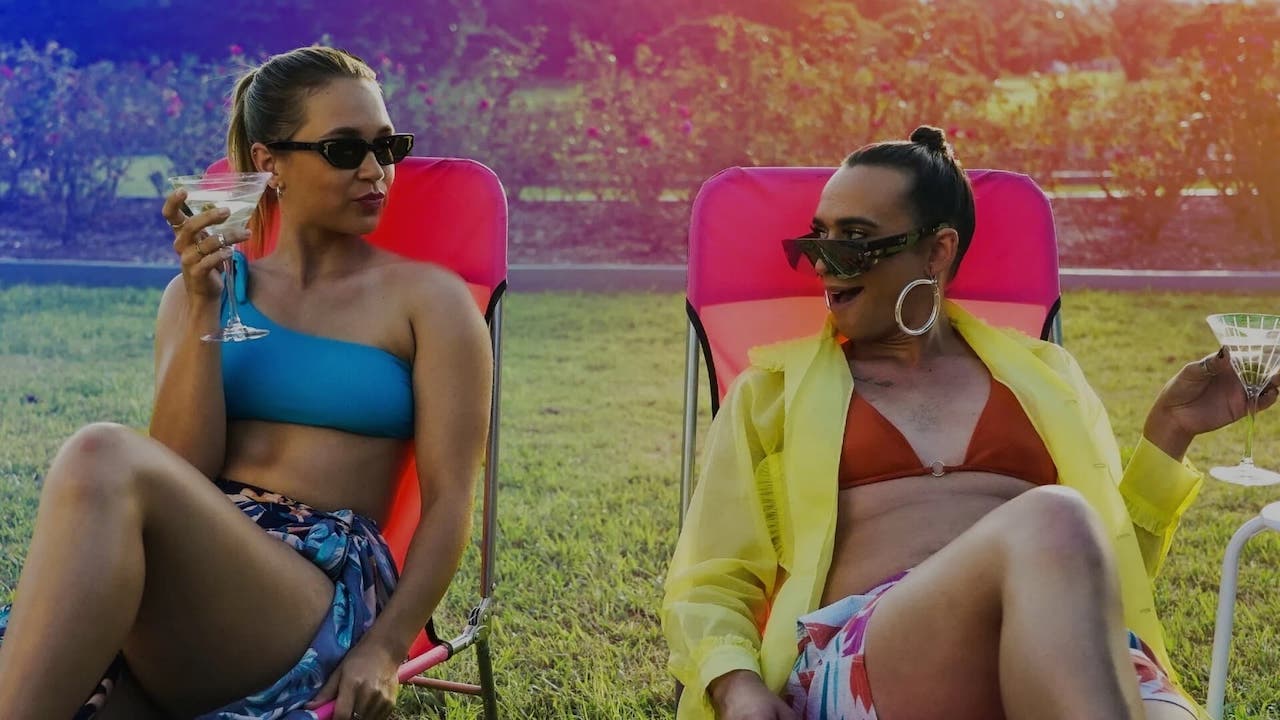 Watch on ABC iView
It was a really tough field choosing which short-form streaming show best encapsulated the increasingly complex life of young Australians today. SBS show Iggy and Ace was a strong contender for tackling addiction in the LGBTIQA+ communities in outrageously sharp fashion. As was the ribbing of 20-something boundary pushers and so-called cancel culture in ABC show Why are You Like This?, which is heading over to Netflix.
But the one we had the most fun with this year is the punk-pop spirited All My Friends Are Racist. Mainlining anarchic use of memes-made-real and split screen sauciness, this two-hander led by Davey Thompson and Tuuli Narkle takes a simple concept and runs riot with it.
They play besties Casey and Belle who love nothing more than mauling so-called white saviours' bad behaviour by documenting racist micro-aggressions on a post-it plastered wall (the best use of said stationery since Carrie got dumped by one on Sex and the City). When word gets out about said wall, the shit well and truly hits the fan in their rapidly diminished social circle. Created by Aboriginal and Tongan man Enoch Mailangi, he was also in the writing room for Preppers, and we cannot wait to see what comes next.