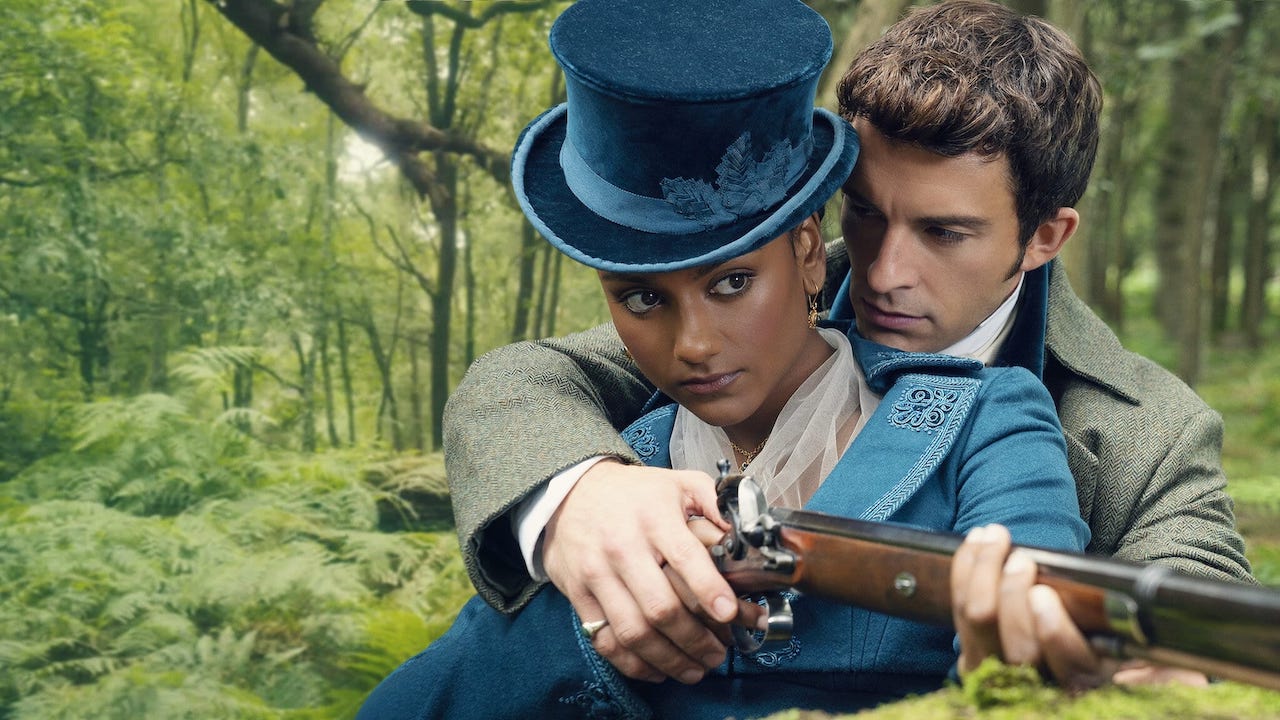 We're in a lovers-to-enemies arc with Bridgerton's flat fanfic of a second season

---
There's heaps of sexy panting, unsexy skirts, and "makeout fakeouts" in season two of Bridgerton. Clarisse Loughrey reckons it's nowhere near as saucy as its Regency source material.
Bridgerton vexes me. Shonda Rhimes' period romp, currently domiciled on Netflix, claims to have the done impossible—sexed up the Regency period, with all its starched bonnets and court etiquette. What a bore, Bridgerton exclaims! Here's some actual f***ing. And lots of it.
But have these writers never read up on 19th century kissing games? All these aristocrats ever did was prod and fondle each other, under blindfolds and in the dark. And that was just the kind of mischief openly accepted in polite society. Bridgerton, in comparison, takes place in a repressive sphere existing entirely in the imagination of Julia Quinn, who wrote the original Bridgerton novels. In Bridgerton, if you do so much as touch a woman's boob, that woman is now your wife. That rules out any kissing games, I guess.
For all the good Bridgerton has done—from the diversity of its cast inviting much more of its audience into the Austenian fantasy, to its success drumming up extra interest in the period—I'm still hesitant to embrace its charms. But by its own rules, Bridgerton and I must be intertwined in some kind of enemies to lovers plot, yes? Surely season two, with its new bag of tricks, will finally see me put my pride and prejudice to the side, just as Elizabeth Bennet did when she saw how massive Mr Darcy's house was. Well, fair reader, I've come to disappoint you.
Bridgerton has done something quite bizarre this season—turned down the sex, the very thing that made it unique, and opted instead for bland Austen fanfic. In line with Quinn's source novels, this second outing shifts focus away from Daphne (Phoebe Dynevor) and onto her brother, the eldest Bridgerton son Anthony (Jonathan Bailey). He's on the hunt for a wife, his heart broken after a doomed affair with an opera singer, and in want of nothing more than a woman "tolerable, dutiful, with suitable enough hips for childbearing and at least half a brain".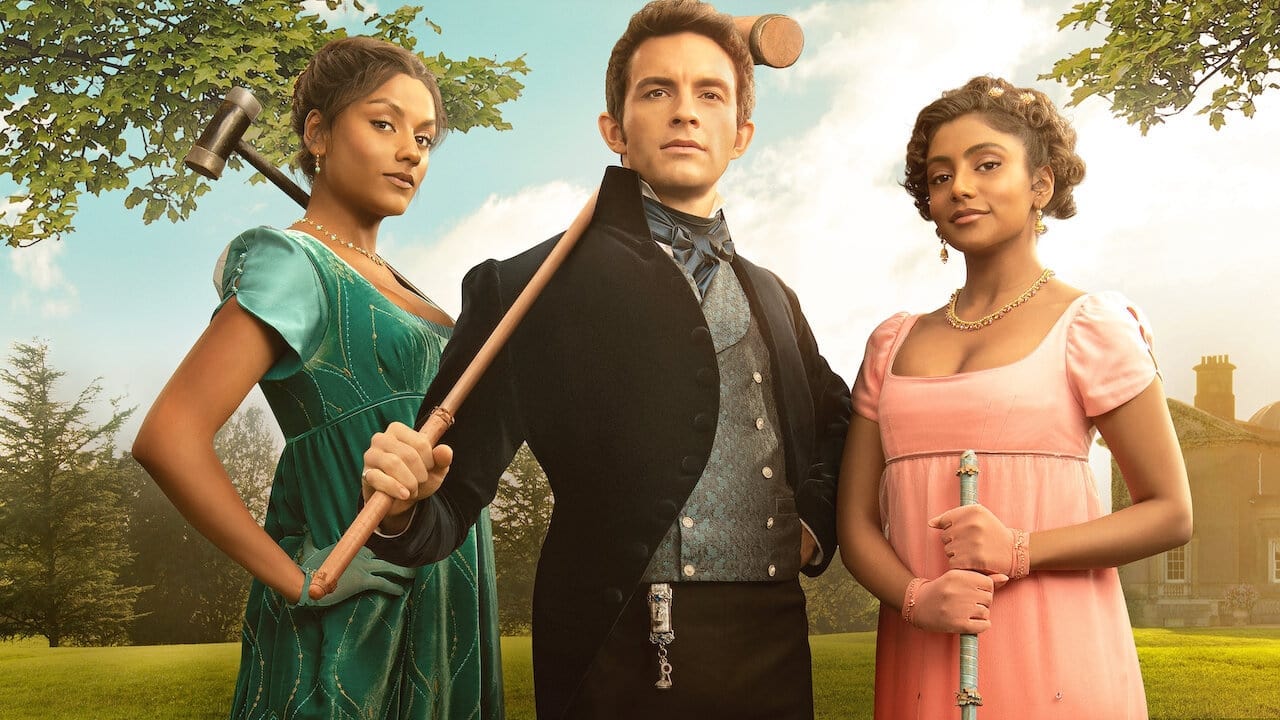 The logical choice for the head of the Bridgerton household and a man of not insignificant wealth would be to court Queen Charlotte's "diamond of the season"—Edwina Sharma (Charithra Chandran), who is pretty and accomplished in all the most elegant ways. But that won't fly with Edwina's older sister, Kate (Simone Ashley), who's 26 and considers herself an old maid, tasked only with marrying her sister off and then returning to Bombay as a governess. She is vexed by Anthony: Anthony is vexed by her. This, of course, means they are destined for each other.
Kate is a far more appealing protagonist than Daphne—she's accomplished and self-assured, whereas her predecessor mostly just toddled around looking doe-eyed and submissive. Anthony and Kate's romance is hardly unexpected, but I would say a little more effective purely for how closely it mimics the Austen handbook of drawn-out, tortured desires. Bridgerton clearly saw all the fuss being made over the infamous hand flex scene of 2005's Pride & Prejudice, and decided to follow suit with an endless barrage of almost-touching fingers and almost-touching lips. And the panting! You'd think Bailey and Ashley had been asked to run a mile before each take.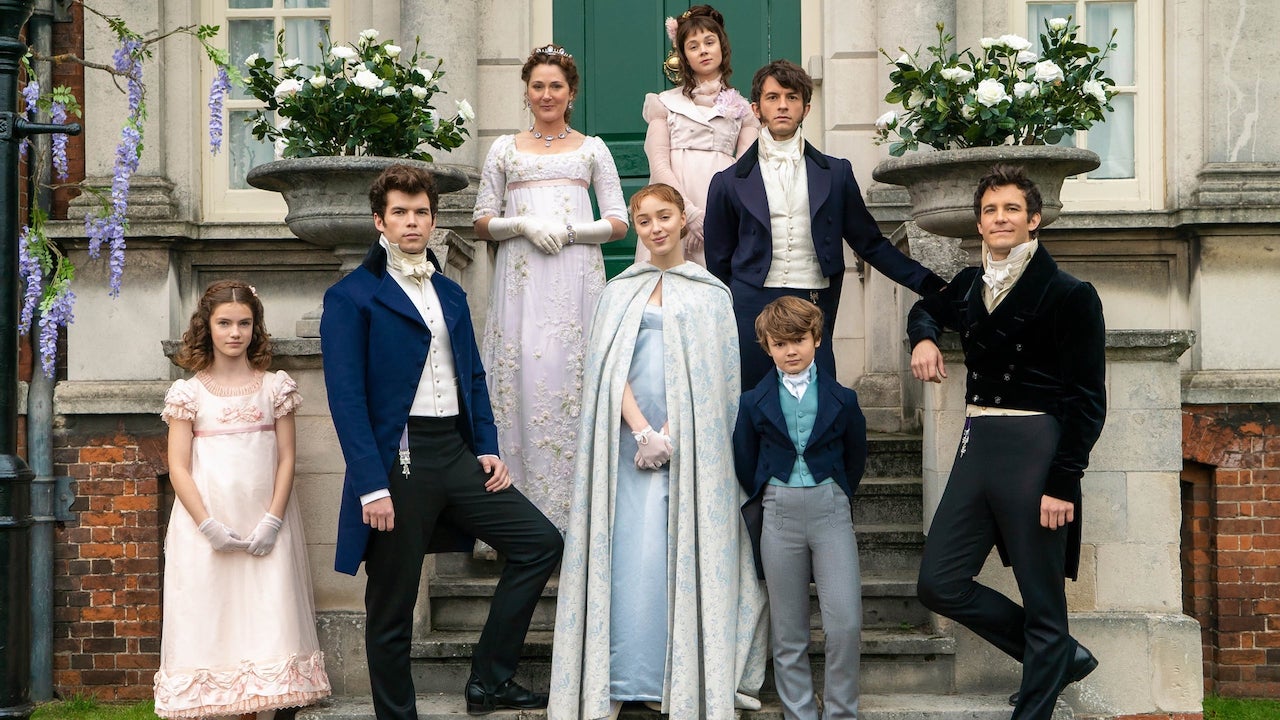 Austen's farces were, inevitably, always rooted in her own social reality, and that element is at least a little more plausible here than it's been before. I never really bought Simon's refusal in season one to have children as an act of deathbed vengeance against his father—that seemed to belong solely to the constructed fantasy of a woman breaking down the walls of some choleric loner (and, in one disturbing scene, not always with his consent). Here, Anthony and Kate are pulled apart by social duty—Anthony as the head of the household, and Kate as the daughter of a clerk who faced great scandal by marrying into landed gentry.
The series is so busy with all these makeout fakeouts that it's a battle for any other character to get much of a look-in. Eloise Bridgerton (Claudia Jessie, the show's most likeable presence) skirts around radical circles. Penelope Featherington (Nicola Coughlan) continues to conceal her identity as the real Lady Whistledown, author of a scandalous gossip pamphlet, and spends a lot of time sticking secret bits of paper in her cleavage.
Benedict (Luke Thompson) tries to get into art school, where the show can continue to bait its audience with the true nature of his sexuality. And, since Regé-Jean Page has notably left the show to be/not be the next James Bond, Dynevor's Daphne wanders, husbandless, in and out of scenes like she's the Kramer of this whole soap opera circus.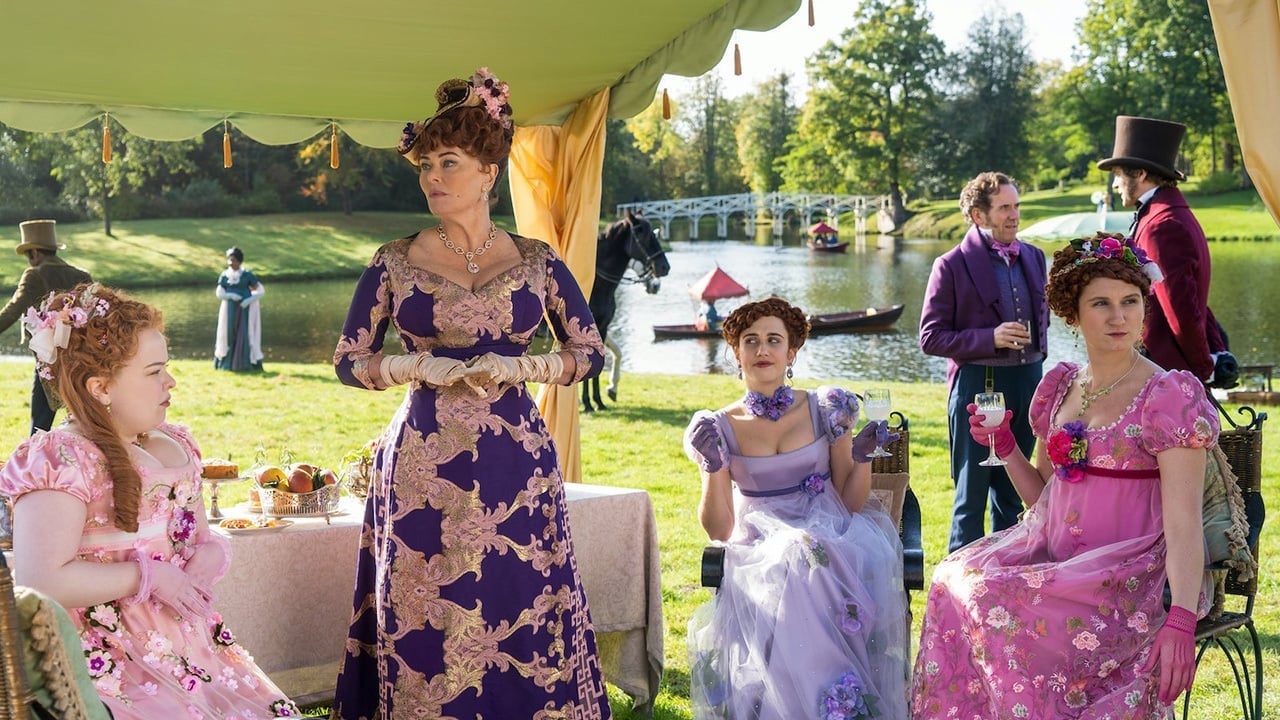 All the minor annoyances are still here. I'm not a fan of the string quartet covers of pop hits, since they really just scream "wedding cover band". The costume work, now supervised by Sophie Canale, continues to make bizarre, ahistorical choices—the actors clearly haven't been provided with the right undergarments for support, so the waistlines on the gowns all end up far too high.
And I'm not being pedantic here. There should always be room to embrace modernisation and imagination, but the only fantasy we're really being asked to buy into is one where everyone's boobs are crushed and flattened, while the rest of their dresses jut out at the most unflattering angle possible. That's why I can't quite get over the irony at the heart of Bridgerton—it's just so much less sexy than the real thing.