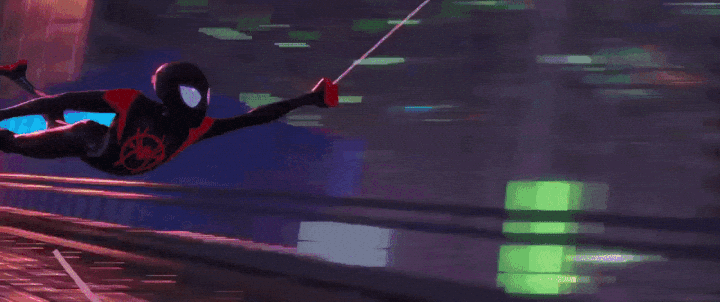 The thrilling Spider-Man: Into The Spider-Verse is every bit as good as the hype suggests

---
Believe the hype. The hugely entertaining Spider-Man: Into the Spider-Verse is a truly awesome experience, writes critic Blake Howard.
Spider-Man: Into The Spider-Verse is unquestionably the best animated film of the year and neck-and-neck with Black Panther for best superhero film of the year. Believe the hype.
A radioactive spider bites Miles Morales (Shameik Moore) and voilà: he's granted the powers of Spider-Man. Just as he's coming to terms with the damned great responsibility of it all, Wilson Fisk – the mountainous Kingpin (Liev Schreiber) – creates a machine that starts loosening dimension boundaries and inadvertently brings Spidey folk from across the 'verse together.
The animation is a genuine leap forward in the medium. Two of the three directors – Bob Persichetti, Peter Ramsey – have a background in design. The stylistic collision is a remix, infusing aesthetics of digital, classical, comic book and neo-digital graffiti (with great confetti streams of colour breathing life into the moods in the emotional arc).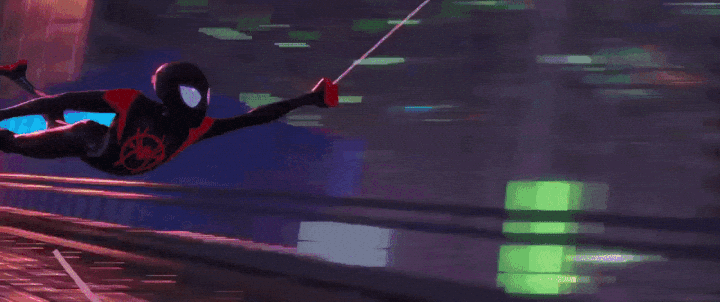 There's indeed not even a name for this, yet. As Miles plays inter-dimensional speed dating with a variety of Spider-men/women/pigs they each express their style. Spider-Ham is straight out of Chuck Jones Warner Bros. cartoon; Spider-Noir looks torn from the pages of Frank Miller's Sin City; Peni Parker and her Spider-bot are classic Japanese anime. These visual choices coexist with comic book physics; character dimensions and movement is unchained. Kingpin, who most recently was portrayed by Vincent D'Onofrio in Netflix's now cancelled Daredevil, finally gets the walking minivan scale and ferocious power reserved for the 90s cartoon/comics.
Screenwriters Phil Lord and Rodney Rothman (who co-directs) structure an arc for Miles that astutely explores the "why" of superheroes, in asking: why do we need a Spider-Man? Miles' background (African American and Hispanic) opens a new dimension – forgive the pun – for this iteration of the iconic superhero. Moore's voice performance as Miles registers the weight of wrestling between youthful irreverence and his father's pursuit to overcome racial stigma. Brian Tyree Henry (breakout star of TV Show Atlanta and Widows) adds tender humanity and moral clarity to Cop Jefferson Davis, Miles' father. He's against vigilante menaces making his Police cohort look bad, and he wants to keep on the straight and narrow while Miles' Uncle Aaron – voiced by Academy Award winner Mahershala Ali – doesn't, per se.
Sign up for Flicks updates
Apart from more profound emotional sincerity than the vast majority of live-action Marvel superhero movies, I cannot remember many films that made me joyously laugh out loud as much as Spider-Verse. If the original Deadpool was a big "don't take yourselves so fucking seriously" to the comic book movie genre, Spider-Verse by contrast uses the variety of Spidey folk and their cracking repartee to poke fun at the foundational tropes present in all 'hero' stories. The writers overcome the origin story mandates for Miles by turning 'origin fatigue' into a hilarious running joke. The definite comedic highlight is Nicholas Cage's Spider-Man Noir, who whipped the audience into such furious fits of laughter that made it hard to catch lines that followed.
At the end of The Dark Knight Rises, the soaring crescendo of the film infers that the Bat-mantle is passing on. For a second, a character that had existed for 70 odd years felt like he could be fresh. Spider-Man: Into the Spider-Verse is 117 minutes of that thrill.