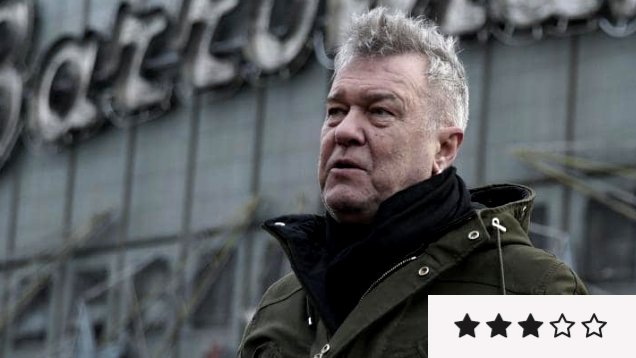 The Jimmy Barnes documentary Working Class Boy is very likely to make grown men cry

---
At about the halfway point in director Mark Joffe's adaptation of Jimmy Barnes' stage show and memoir Working Class Boy, Barnes' band begins a rendition of Cold Chisel's classic Flame Trees. In a slower rendition of one of Australia's greatest rock anthems, Barnes' gravelly seasoned voice delivers this stinging lyric: "Who needs that sentimental bullshit, anyway? Takes more than just a memory to make me cry."
Barnes may be tough enough to endure recounting his harrowing past, but Working Class Boy is very likely to make grown men cry.
The film chronicles the life of James Dixon Swan, before he ascended to the larger-than-life, legendary Cold Chisel frontman 'Barnesy.' From the family's hellish post-war life in Glasgow ghettos, across the world to the Adelaide suburbs rife with people who'd brought their psychological baggage across the world, the disturbing truths behind the iconic voice are hard to hear.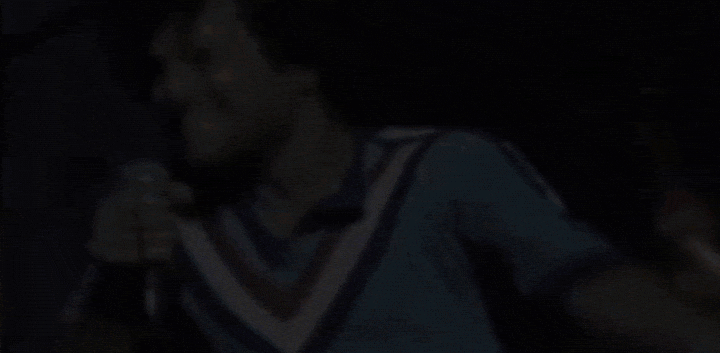 For fans of Cold Chisel this is not a tell-all of the band's halcyon days. But Barnes' band mates are on hand, along with key figures in Barnes' early life, to share their first impressions of the lead singer. Don Walker, Chisel's keyboardist, discussing Flame Trees essentially encapsulates the appeal of Barnes and Joffe's film. Walker says that everybody comes from somewhere and feels like a little bit of an exile from that place; the song somehow encapsulates that thread.
Sign up for Flicks updates
Joffe's film feels less like a documentary and more like a concert film peppered with 'slice of life' explorations of significant locations and testimonials from people in the subject's life. Joffe steers Barnes towards those events in his childhood that continue to strike chords, from Scotland's freezing mud-slicked alleyways where the blistering cold was the least worrisome thing, to his childhood home in the Adelaide suburb of Elizabeth that reverberates with memories of wanting to escape or hiding from booze-soaked confrontation.
Barnes has arrived at a point of clarity, coming to terms with the disturbing events of his life that he feels open enough to share. Joffe and Barnes don't over-dramatise the events in the telling. There's a matter-of-fact way that Barnes recounts stories of violence, alcoholism, abandonment and attempted sexual abuse that defined his youth that leave you reeling.
Joffe paces the overwhelming facts of his subject's past by inter-cutting footage from live performances. Barnes set-list features renditions of Tokens' The Lion Sleeps Tonight, James Carr's Dark End Of The Street and a sprinkling of Chisel in there too. It's the covers of Mahalia Jackson's The Upper Room (featuring Barnes' daughter Mahalia – named for Mahalia Jackson) and David Campbell's cover of The Marmalades' Reflections Of My Life that feel like the comforting, much-needed paternal hugs.
Charlotte Forten, an African American school-teacher, wrote one of the first written references to "the Blues" in a diary entry in 1862. She wrote that the blues "can't be sung without a full heart and a troubled spirit." It's that indescribable quality, present in Barnes' voice for nearly 45 years, that Working Class Boy brings to bear.