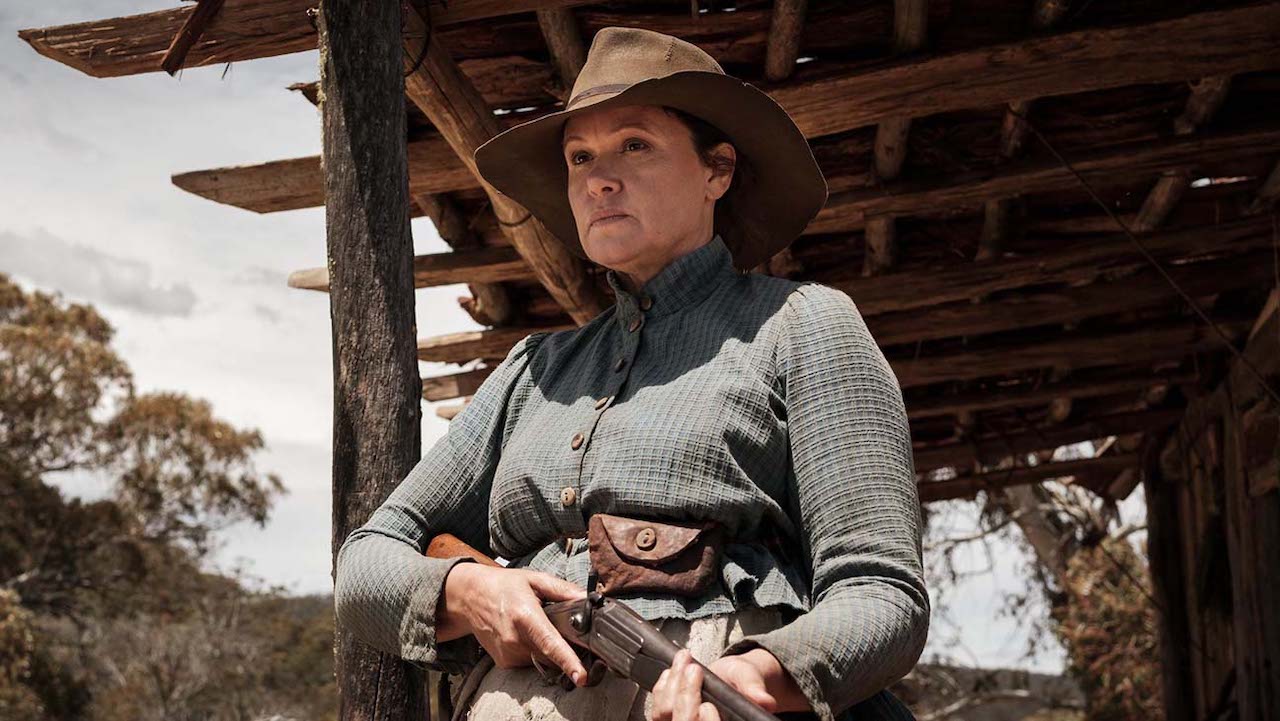 The Drover's Wife: The Legend of Molly Johnson is a vital and provocative Australian western

---
Comparing The Drover's Wife: The Legend of Molly Johnson to other great films about Australia's colonial legacy, Travis Johnson is blown away by writer-director-star Leah Purcell's "exquisite" lead performance.
In the hands of Australian writer, director, and actor Leah Purcell, Henry Lawson's 1892 short story The Drover's Wife has become first a stage play (2016), then a novel (2019), and now a feature film.
Taking the bare bones of the classic story's narrative, Purcell has repurposed them to tell a tale that is recognisably similar. She comes at the material not from the point of view of a white settler in the 19th century, but an Indigenous woman.
Purcell is the titular Molly Johnson, the tough but nurturing matriarch to a small passel of kids in the remote Snowy Mountains. With her husband Joe often away for months at a time, it falls to her to protect the four children—and the baby she is carrying—from any threats, something she does without hesitation. "I'll shoot you where you stand and bury you where you fall", she spits early in the proceedings, hands steady on a loaded shotgun.
Sign up for Flicks updates
However, when Yadaka (Rob Collins), an escaped Indigenous prisoner, happens across the Johnson farmstead, Molly does not summarily dispatch the ragged runaway. Is he a danger, or a link to heritage that she has half-forgotten, half-suppressed? And why exactly is Joe taking so long to return home from his latest trip?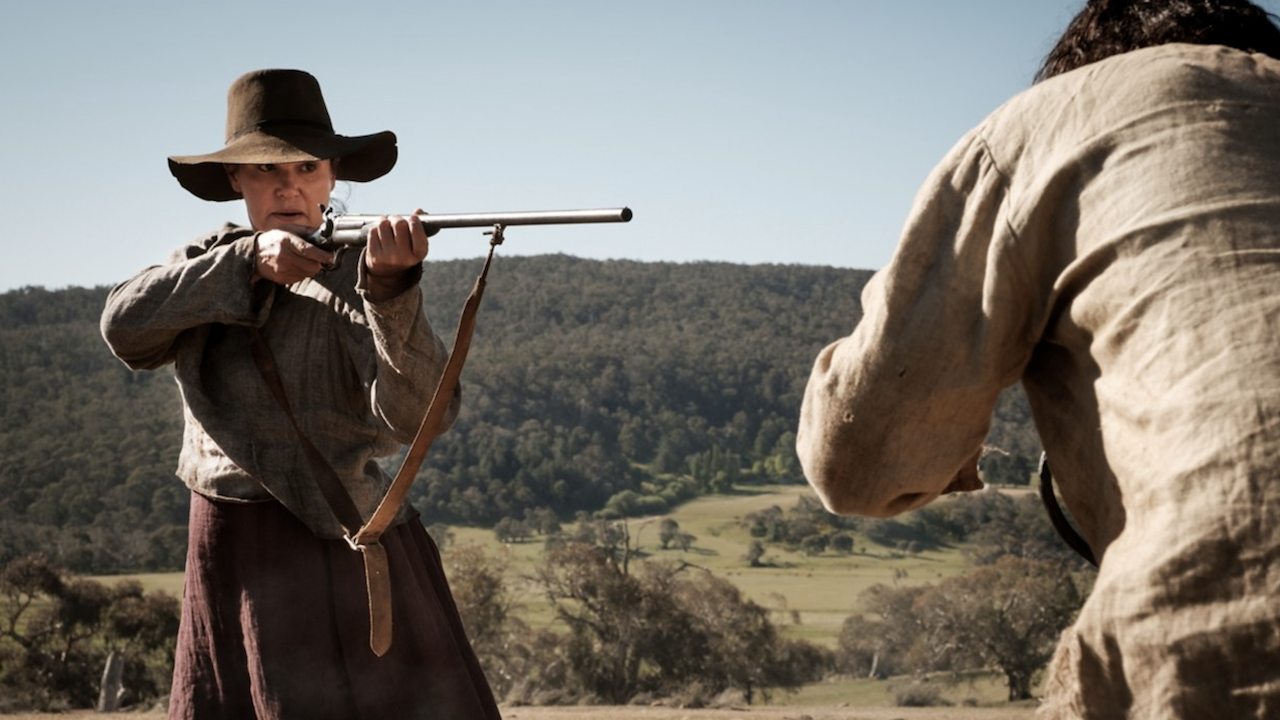 Around this axis spin a number of other characters and dynamics. The local judge (Nicholas Hope) wields legal power in the nearest town, while the minister (Bruce Spence) and his spinster sister (Maggie Dence) set the social standard, and all three find Molly and her brood wanting.
However, more pertinent is the arrival of new local cop Sergeant Nate Klintoff (Sam Reid), fresh from London and determined to bring a civilising influence to the back blocks. His wife Louisa (Jessica de Gouw) is a New Woman and determined to campaign for the rights of her sisters. But how does Molly fit into her frame of reference?
The plot of The Drover's Wife proceeds steadily and rather unsurprisingly, truth be told, but that simplicity allows Purcell to weave in themes and questions of identity, gender, and colonialism around its straight-forward story spine. The result is a pleasing and intriguing thematic complexity that refuses to allow space for pat answers and neat interpretations. The whole thing is beautifully framed by cinematographer Mark Wareham's gorgeous camera work, which contrasts the breathtaking vistas of the ranges with close, often dirty and smoky interiors.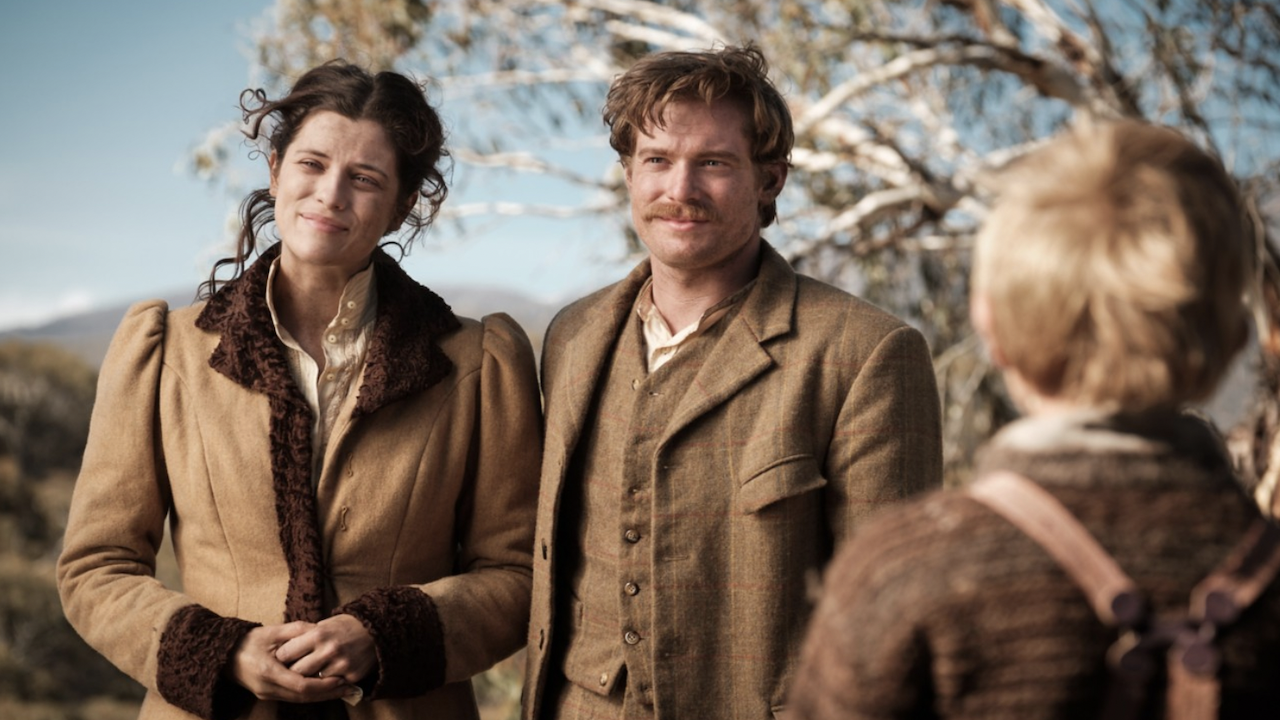 But the film, fittingly, is Purcell's, and it is her performance as the stoic but conflicted Molly that carries the day. As an actor, she eschews showiness for subtlety, communicating decades of unspoken and perhaps unacknowledged pain. It's an exquisite performance, stoic and nuanced, and one that keeps The Drover's Wife sure-footed even when the drama threatens to outstrip her still-considerable abilities as a director in the third act (de Gouw's proto-feminist thread doesn't quite have enough room to breathe).
In recent years it has been fascinating, sobering, and challenging to watch as Australian screen artists grapple with our colonial legacy, producing stunning works such as The Proposition, Sweet Country, High Ground and The Nightingale. Taken on its own merits, The Drover's Wife might fall a little short of those particular works in terms of execution but certainly not intent. It's a vital, provocative work that adds to the ongoing conversation about our past, and reaffirms Purcell as an important voice in the Australian cultural landscape.