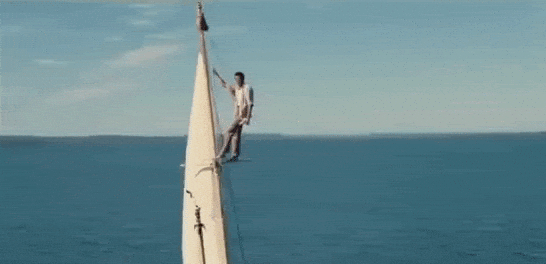 The ambitious In Like Flynn fails to replicate the magic of Errol Flynn's best movies

---
It is an unfortunate side effect of the film business that some movies simply have ambitions bigger than their budgets could ever possibly afford. Their eyes are bigger than their stomachs, so to speak, and while a determination to make anything work is essential for filmmakers, what ends up on the screen isn't always a fair representation of what the story deserves.
Such is the case with In Like Flynn, an Australian drama from director Russell Mulcahy with the lofty goal of being an old-fashioned adventure across the high seas. It tells the early life of eventual Hollywood megastar Errol Flynn as he punches his way through bar fights and goes in search of gold in New Guinea before Hollywood producers come calling.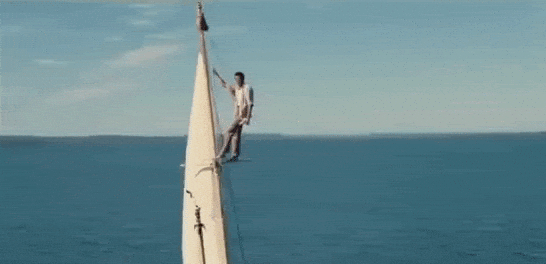 The film opens in the jungle of New Guinea as the adventurous Errol Flynn (Tom Cocquerel) with the matinee idol guides a fair of American filmmakers (Dan Fogler and Riverdale's Locklyn Monro) through the twisted landscape in search of hidden treasures. They are ambushed and flee through a series of dangerous obstacles like pits of spikes, rocky chasms and crocodile-infested waters.
Back on safer ground in Australia, Flynn wants to set sail once more in search of gold and does so with a gruff boxer who he helps out of a jam (Corey Large), a somewhat pompous Englishman (Williams Moseley), and a war veteran whose boat they commandeer (Clive Standen). They are being tracked by a local crime boss and tempted by past lovers who appear in the oddest of places.
Sign up for Flicks updates
Mulcahy's experience within Hollywood and Australia's own genre history makes him the perfect choice to direct In Like Flynn. His pulpy instincts are a good fit for Flynn's story, adapted here from a novel written by the subject.
Published just as he was achieving massive fame in America for his performances in The Charge of the Light Brigade and Captain Blood (humorously featured in the film's final shot), the book was obviously stretching the truth of Flynn's exploits. The screenplay, however, by four individuals (including Flynn's own grandson Luke) never interrogates this beyond an early title card that winks and nudges at being "mostly true".
It's all played remarkably straight, which means the rather stilted performances and dialogue come off misjudged rather than intentionally goofy. The film sits somewhat uncomfortably between serious and silly. They aren't aided by dodgy CGI that can't disguise the production's limited resources. Sets feel small and the action is often repetitive and unimaginatively staged. Only in David Hirschfelder's lush score and Glenn T's debut role as head costume designer does In Like Flynn truly shine and show itself off as what it could have been.
Cocquerel certainly looks the part and Mulcahy never misses an opportunity to frame him in the glowing light of an old-fashioned movie star, his blond hair glistening in the sun and never afraid to rip his shirt off. If the finished product was bigger in scope, it would be an appropriate star-making turn even if the film never truly convinces us that the Errol we see here has any real relation to the womanising lothario of Hollywood lore. Standen sticks out most of all among the supporting cast. His performance often feels like it's in a deeper and more emotional film and it helps anchor Flynn's most dramatic moments.
Errol Flynn is known as a swashbuckling hero of cinema despite the controversies of his personal life. His story is made for the movies and has been done so many times before from Emmy-nominated made-for-TV movies like My Wicked, Wicked Ways: The Legend of Errol Flynn in 1985 and The Last of Robin Hood in 2013 with Kevin Kline as Flynn in his final days.
Eschewing his time as a leading man may disappoint some, but if the autobiographies are to be believed then there ought to be enough in these early parts of his life to make a thrilling movie without the glitz and glamour of his time in Hollywood. It's just unfortunate that In Like Flynn comes off as compromised. The film attempts to mimic the style of films that made him famous, but it sadly fades in comparison.