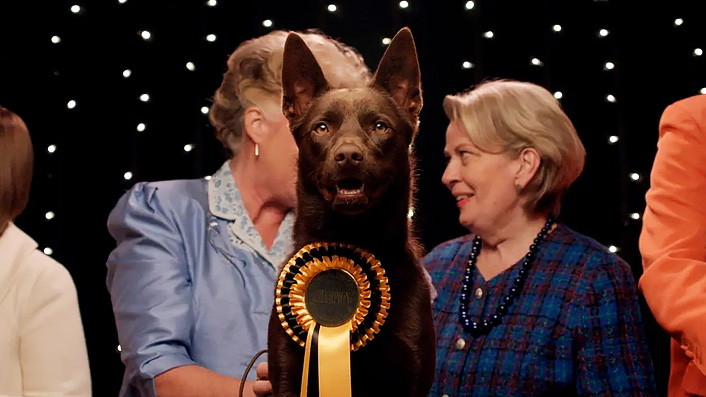 The adorable Koko: A Red Dog Story is a pawfect film for canine lovers

---
Koko, the beloved pooch who played Red Dog in the classic Australian film, is the subject of this adorable tribute to his life, writes critic Sarah Ward.

It's badged as the third entry in Australia's hugely successful canine cinema franchise, but the "Red Dog" part of Koko: A Red Dog Story's title paints a somewhat misleading picture. Focusing on one of the two pooches who so memorably brought the Pilbara's real-life wandering mutt to the screen in the first of the series' popular hits, this is a companion piece rather than a follow-up to 2011's Red Dog and its 2016 sequel Red Dog: True Blue.
That said, Koko: A Red Dog Story does share a crucial strand of Red Dog's DNA. When the original movie adapted Louis de Bernieres' novel about its titular 1970s-era canine, it turned a true tale into a myth as the book had, drawing on reality but favouring a good (and feel-good) story overall. When the second film reached cinemas, it too treated the Western Australian dog's plight as folklore, with True Blue even sending its characters to the cniema to see its predecessor before segueing into a "before he was Red Dog" prequel that's told as a bedtime story.
So, it's as natural as a hound slobbering over a bone for Koko to attempt a similar feat. Directed by Top Knot Detective's Aaron McCann and Dominic Pearce, this addition to the series is styled as a documentary, mixes factual footage with comic recreations, and remains unafraid to embellish when it comes to furthering Koko's own legend.
A born performer who started wowing crowds in dog shows, Koko was the undeniable star of Red Dog – and the movie's two-legged actors, including Josh Lucas and Rachael Taylor, all knew it. In to-camera chats recorded specifically for Koko, Red Dog and True Blue director Kriv Stenders and franchise producer Nelson Woss express that they knew it, too. Carol Hobday, the breeder who originally called Koko her own, joins the chorus.
With overtures celebrating humanity's best friend in general, and irreverent statements about the domesticated dog's status as the pinnacle of our achievement, this birth-to-death tale wags in an expected direction. Through loose and exaggerated dramatisations, viewers see Koko (played as a puppy by Tucka and an adult by Hero) win over Carol (played by Sarah Woods in re-enactments) then charm the allergic Stenders (Toby Truslove) into casting him.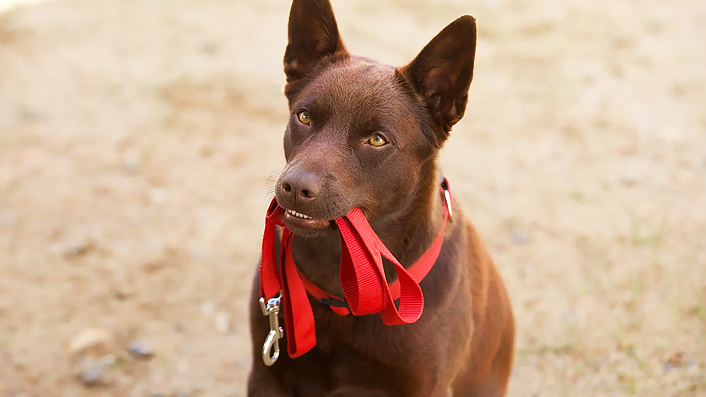 The film depicts the charismatic canine's ascent to prime pooch during Red Dog's production, as well as his blossoming bond with Woss (Felix Williamson). True Blue's Jason Isaacs narrates the details, including the fame that followed when Red Dog and Koko both warmed the nation's hearts, the connection with Woss that Koko wouldn't break, and the doggo's passing in 2012.
Upbeat even when it's in tender territory, Koko: A Red Dog Story barks up the tree it was always going to. That applies to the film's flights of fancy, too – audiences can believe that Koko was originally cast in Mad Max: Fury Road if they like – because, as the movie's third act makes plain, this is a loving tribute to a cherished pet first and foremost.
Koko's story is doggy chow for canine-loving crowds. It could've furnished a straightforward documentary that brought smiles, then tears, then more smiles to many a cinemagoers' face; however the genuine link between Woss and his pooch justifies Koko: A Red Dog Story's unusual approach.
Sign up for Flicks updates
When you share your life and unconditional love with an animal, you adore everything they do. You document their every move, let them get away with more than they should and boast about their prowess, including harmlessly massaging the minutiae in the name of a good story. Koko: A Red Dog Story just turns that highly relatable and universal process into the third film in the Red Dog trilogy. It's the cinematic equivalent of telling your mates that your canine can speak certain words, when you're probably only hearing what you want to.
In this case, Koko happens to be a national treasure who came to fame for playing a national treasure. His story is packaged as a celebration of his species as a whole, but the same concept applies. McCann and Pearce invite viewers to see Koko through Woss' rose-tinted glasses, although we don't need much encouraging. We've being seeing him as the rust-hued Red Dog for nearly a decade now, anyway.