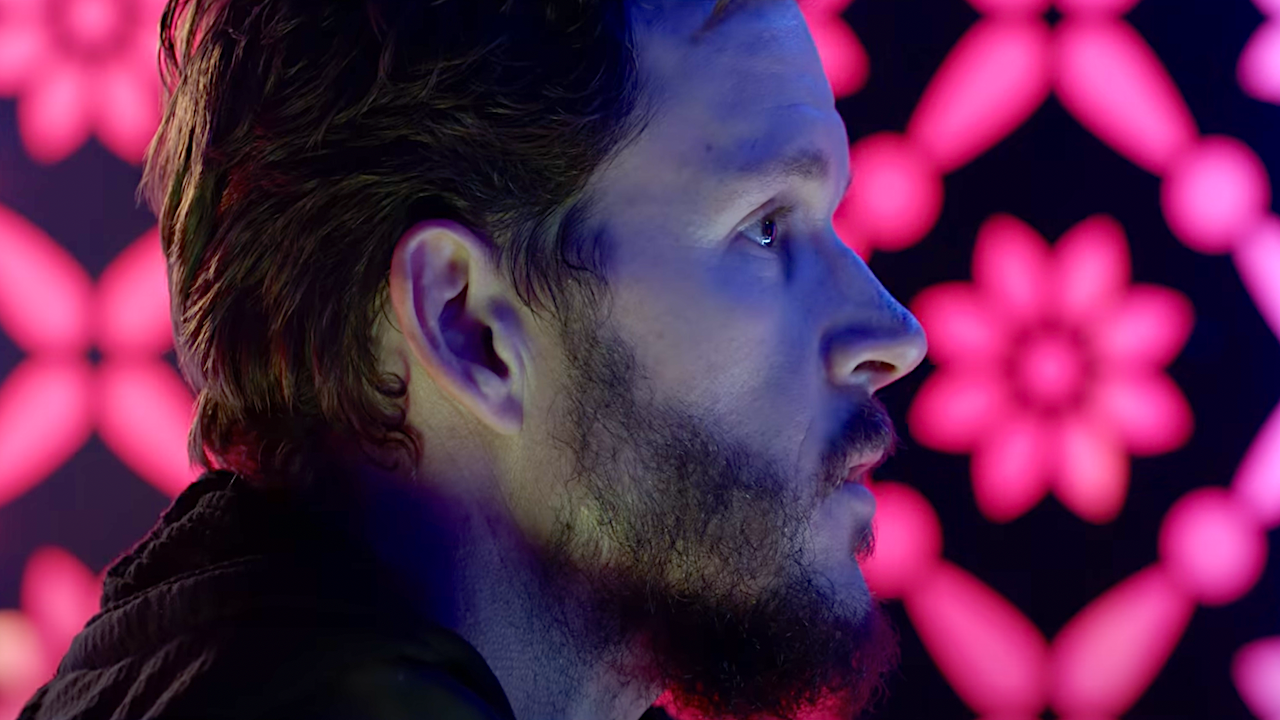 Neon-drenched tone poem Loveland will perplex and intrigue sci-fi fans

---
Ivan Sen's neo-noir tone poem de-emphasises action and privileges mood, the director making a singular work bound to perplex and intrigue, writes Travis Johnson.
In near future Hong Kong, morose hitman Jack (a hangdog Ryan Kwanten) carries out low-rent assassinations for a living and spends the rest of his time trying to find something to fill the yawning pit inside of him. Orphaned, friendless, and wracked with ennui, he rents time with gynoids that look like middle aged women—surrogates for the mother who abandoned him.
His malaise is lifted by a chance encounter with Alice (Jillian Nguyen), a nightclub singer with whom he develops a tentative, wary relationship. As what the emotionally empty Jack thinks could be love blossoms, he starts developing troubling physical symptoms, driving him to seek out reclusive renegade life extension scientist Dr Bergman (Hugo Weaving) for some answers.
Writer and director Ivan Sen is best known for his outback noir franchise Mystery Road and his filmography largely deals with Indigenous stories and themes, but the elliptical, romantic tone poem that is Loveland has been simmering away for years, waiting for all the elements to come together. We have a tendency to box in Indigenous filmmakers, expecting them to only tell Indigenous stories, by and large, but despite its setting and largely White and Asian cast, this is an Ivan Sen film though and through: he not only wrote and directed, he shot and edited the film, and composed the soundtrack.
Sign up for Flicks updates
The deliberately downbeat, oblique tone is of a piece with his prior work; so too is the focus on a man wrestling with emotions that are alien to him. The genre trappings and neon-drenched Hong Kong setting invite obvious comparisons to Blade Runner and the films of Wong Kar-Wai, but there are deeper cuts worth placing Loveland alongside. The tragic romanticism, setting, and "hitman and her" plot recall John Woo's seminal The Killer, while the noirish science fiction doesn't just invoke the works of cyberpunk guru William Gibson in general, but specifically Abel Ferrara's adaptation of New Rose Hotel, yet another hardboiled story set in near-future Asia.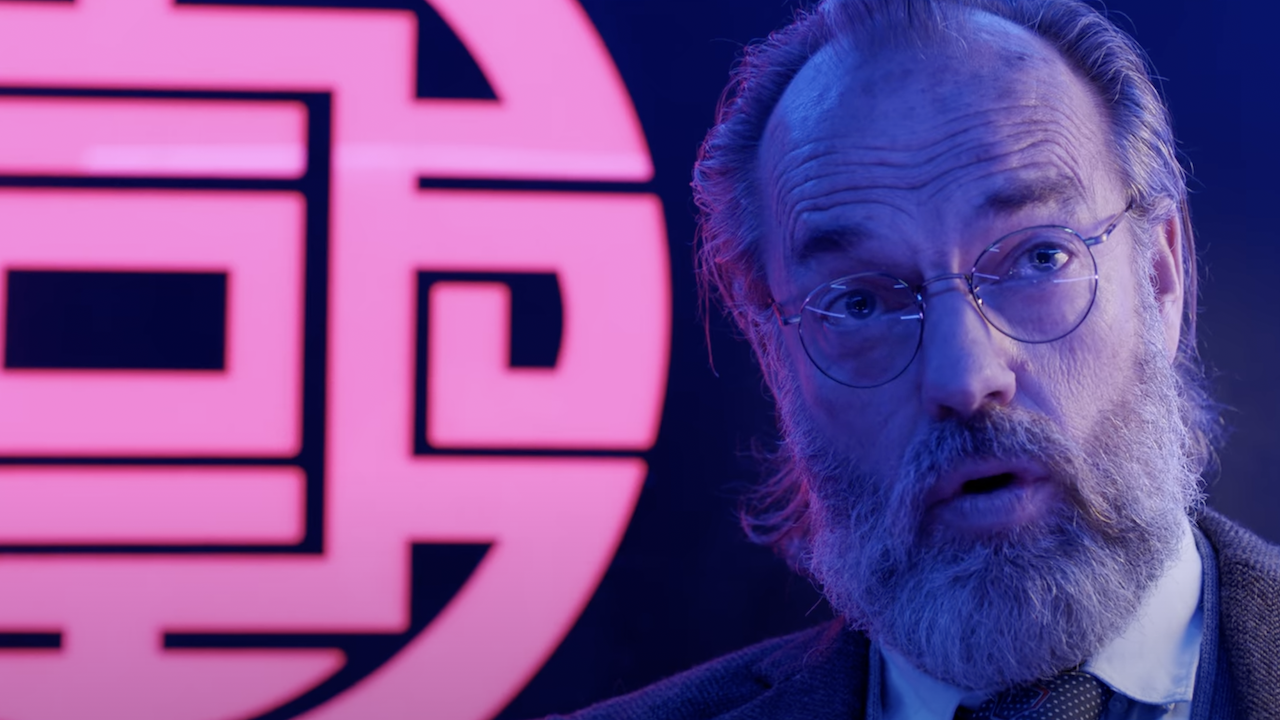 But while Ferrara had to work to stretch his small budget to encompass Gibson's high-tech lowlife tale, the future had caught up enough for Sen to shoot guerrilla style on the streets of Hong Kong at the height of the recent Democracy Protests. We're presented with a recognisable near future, demarcated from our present by the odd lighting effect, robot drone, or other bit of speculative technology. The setting is pushed to the background, with the focus firmly on the characters and their dilemmas.
Kwanten is suitably dour as the yearning assassin, allowing us glimpses of Jack's internal anguish through his stoic demeanour, and Weaving's turn as the avuncular Dr Bergman is solid if somewhat familiar, the veteran thesp projecting empathy and intelligence as he is asked to do the bulk of the expository work.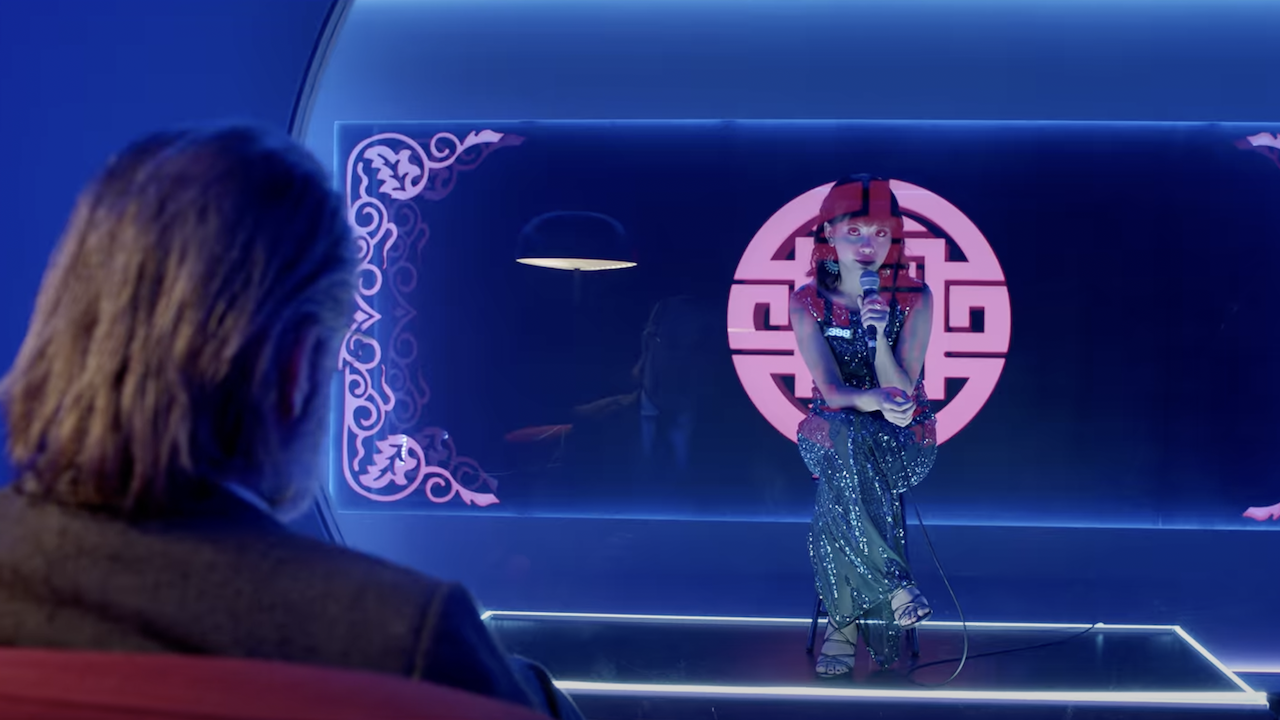 However, it's Jillian Nguyen as the seemingly fragile but complex Alice who really shines, imbuing what could have been a rote character with depth and nuance. It's not that Alice or Jack or Dr Bergman are underwritten; rather that they, and the story we meet them in, are minimalistically constructed, with Sen trusting his actors to communicate what he needs and his audience to pick up what they're putting down.
Which may make Loveland hard going for some. Action is de-emphasised and mood privileged, with Sen washing his frames with moody pink and purple lighting and letting his characters breathe and brood within them. It's all aching and yearning, towering skyscrapers and trash-strewn alleys, doomed love and tough choices.
If Loveland never fits squarely into any one of the several genres in play here, it's because Sen is far more interested in subverting their tropes for his own purposes, resulting in a singular work that will perplex and intrigue audiences in equal measure.