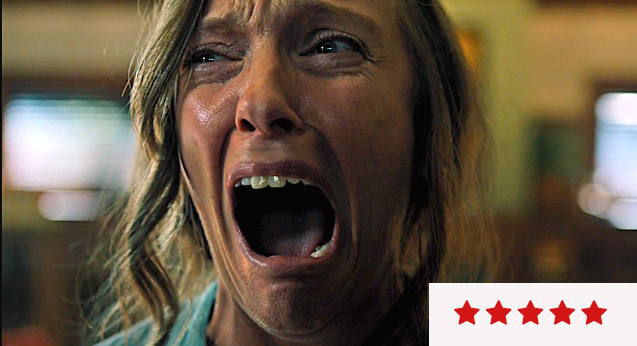 Hereditary review: Toni Collette dazzles in horror movie masterpiece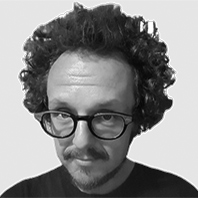 ---
Describing a horror movie as scary is like saying a comedy is funny: a plaudit so general and box-ticking it means almost nothing, beyond basic acknowledgment that a filmmaker has in some way succeeded in their intention. The juicy bit is always considering why. This is not necessarily a simple task when a scary movie comes along like writer/director Ari Aster's hell-raising debut Hereditary, tapping into impulses we barely understand or think about – let alone spend much time analysing.
And so, off the bat, without further equivocation, let me state in no uncertain terms that this ghoulishly effective and brilliantly stylised production is indeed a very scary film, with a terrible and intoxicating quality – as if Aster found a way to combine the sensations of dreaming and drowning. It is that rare combination of a visually disciplined and yet extremely inventive work, oozing aesthetic prowess that reminded me of other sojourns to the dark side: the body-abusing horror of William Friedkin's The Exorcist, the doomy hallucinogen of Nicolas Roeg's Don't Look Now and the ostentatious set design of Stanley Kubrick's The Shining, with a perverse grandiosity all its own.
Hereditary reminded me also of Jennifer Kent's The Babadook, the only other domestic horror movie so far in the 21st century truly on the same level. Like the 'dook, Hereditary is an auspicious feature debut from its director, whose place in cinematic history is already enshrined – even if he never makes another film. And like Kent's allegory about the fear of not being a good parent (with Essie Davis in the lead) Hereditary has, at its core, an electrifyingly intense portrayal of motherhood from a great Australian actor: a shape shifting and spellbinding Toni Collette, intent not just to light up the screen but to dowse it with petrol then throw a match on it.
Sign up for Flicks updates
The film's opening shot looks out a window at an elevated tree house. Cinematographer Pawel Pogorzelsk's cameras crawl around, moving towards a bedroom in a partly finished doll house. Without cutting, the boundaries of this miniature room exceed the frame and an adult man, Steve (Gabriele Byrne) enters and wakes up his sleeping son Peter (Alex Wolff). This trick shot has a profound effect on our grasp of spatial aesthetic going forward. Are the sets too big, or too small? Are we looking at them from the right perspective? Is something a bit off?
Annie (Collette) is an artist or 'minituriast' who constructs painstakingly detailed dioramas. There's a sense she is somehow making the film we are watching, marking a bizarre combination of meta and doll house – as if a possessed Charlie Kaufman were playing with the sets of a bizarro Wes Anderson. Early in the piece Annie delivers a eulogy at her mother's funeral, while her and Steve's young daughter Charlie (Milly Shapiro) scribbles spooky drawings on a notepad. Charlie has a haunted way about her, transitioning from a general creepy vibe to a more tangible weirdness as the running time progresses.
Hereditary is less about escaping renegade spirits than the utter futility in trying to escape ancestry: your DNA; your blood; your genetic makeup; yourself.
You might call this is a ghost movie, with little time before what may or may not be the first apparition; then again you might call this film a great many things. The real terror relates to the title, and the way Aster internalises horror. Hereditary is less about escaping renegade spirits than the utter futility in trying to escape ancestry: your DNA; your blood; your genetic makeup; yourself. Aster chillingly builds on the same philosophy espoused in perhaps the greatest line of dialogue so far in 21st century cinema, from Cloudy with a Chance of Meatballs: "You can't run away from your own feet."
Annie's dioramas detail scenes from her own life, complicating the film's symbolic and literal creations. Annie's memories and ideas are turned into objects, while the line distinguishing reality and dreams begins to breaks down, this merging of consciousness turning those objects back into abstract thoughts. I swear one of the exterior long shots of the family house was in fact an image of a diorama. It's possible I'm wrong, but equally possible I'm wrong about all the other exterior shots too. This film has a way of bending you to its will, then making you second-guess your own instincts.
Filmmakers today have a tendency to gorge on trashy handheld camerawork, at the expense of visual elegance and poise – as if genuine intensity could be created through absence (of a tripod) rather than skill and thought. This tendency is worlds removed from Aster's style; oh boy, this guy can hold the frame. Hereditary's enthralling look and feels arises not merely from camera movement or the contents of images, but through a thrilling synthesis of both. It would be wrong to say the film reflects another time or a different, bygone artistic ethos. Horror movies this good – this stylish, this bone-chilling, this inventive – have always been rare.