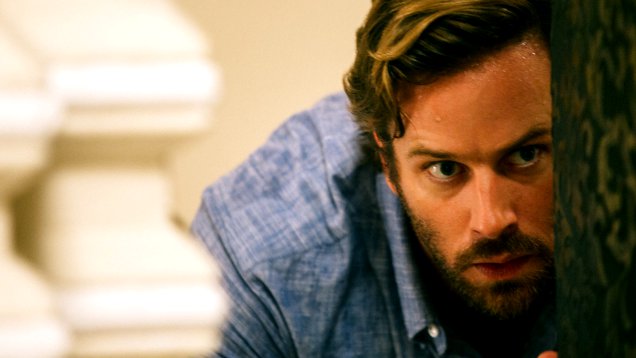 First look review: Hotel Mumbai is a pulse-pounding thriller that will get people talking and thinking

---
The political thriller Hotel Mumbai is one of the most highly anticipated Australian films of the year. Critic Alexandra Heller-Nicholas brings you this review after attending one of the first screenings of it in the world, at the Toronto International Film Festival. 
There is admittedly something forming close to a cringe when the words "star-studded" and "based on a true story" collide. Particularly when that "true story" is as tragic, vicious and as incomprehensible as the 2008 Mumbai attacks that saw 164 people killed in a series of terrorist attacks in India by the Lashkar-e-Taiba Islamic terrorist group across four days that November.
To his immense credit, Australian filmmaker Anthony Maras – a stalwart shorts director who just made his feature debut at the Toronto International Film Festival with Hotel Mumbai – pulls it all off with thoughtfulness, compassion and precision in a high-octane thriller centred specifically on the attacks on the prestigious Taj Majal Palace Hotel, a long-time oasis for the rich and powerful in India's business capital.
The film undoubtedly has big names – Armie Hammer and Dev Patel first and foremost – but Maras avoids the obvious trappings of overplaying his celebrity faces too early. Rather, the film begins on a small inflatable boat full of young men listening to instructions given to them by their leader, the unseen, enigmatic Brother Bull.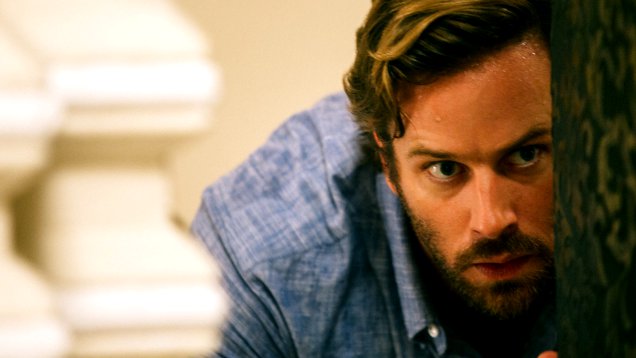 These men are the terrorists of the film, and while never wholly sympathetic to their plight (to do so would be obviously offensive), Maras goes to great lengths to avoid 2-dimensional representations of villainy, also. From the opening seconds these young men are marked by their very ordinariness: they are normal men, with normal backpacks, normal hair, yet following orders far beyond the realm of the everyday.
As the film will continue to demonstrate, these are not villains, but desperate, exploited and psychologically manipulated young men from backgrounds of extreme poverty. Brother Bull has corrupted their sense of isolation through their faith into a powerful weapon, one we see released onto the unsuspecting city of Mumbai in a graphic, shocking force of violence.
The question of stereotypes hovers over almost every scene of Hotel Mumbai, the film always subverting what at first appears to be a clumsy stereotype into something more complex. Well, almost always: while the sleazy Russian and racist British woman are ultimately revealed to be far more than we first assume them to be, Hammer's loving American family man David remains exactly that throughout the film, and little of his performance offers anything particularly complex or sophisticated. And I'm not sure if the film was particularly strengthened by the cliched "namaste, mate!" spouting, briefly-seen Australian backpacker.
Sign up for Flicks updates
On the other hand, Dev Patel and Homeland's Nazanin Boniadi push the limits of their already impressive skills in virtually every scene they are in, and between them are largely responsible for the undeniable emotional impact of the film. As Arjun, despite what is effectively an ensemble cast, Patel doubtlessly is the central character: a good man who works at the hotel, struggling to care for his young family.
In contrast, Boniadi's Zahra is an extremely wealthy British woman of Indian origin married to Hammer's David, her and her family long-time VIPs at the esteemed hotel. While they come from different worlds and their paths barely cross, it is Patel and Boniadi who most convincingly amplify the powerful combination of fear, desperation, love and practicality as they struggle to not only save themselves but also those around them.
Painstakingly researched and based on an impressive amount of eyewitness accounts, it is difficult to fault the intentions of Maras and his co-writer John Collee in bringing the horror and intensity of this incomprehensible attack so memorably to life on screen. And yet, there is nothing necessarily in the film to suggest that this is the case – for punters walking in off the street, there is the very real possibility that Hotel Mumbai might be misread as a good old-fashioned action film. A case in point is the continuing motif of Arjun's bleeding feet: while doubtlessly based on one of the many real stories researched for the film, without this knowledge it feels like little less than a cheap Die Hard reference.
Similarly, while there is real attention paid to drawing meaningful parallels between the service staff at the hotel who cater to the privileged and the young terrorists themselves that suggests exploitation can take many forms, at times the status quo of colonial power seems to get off a little too lightly for a film that purports to have a driving ideological vision.
Ultimately, however, these broader concerns collapse under the finely executed power of the film's climax as the surviving hostages seek to escape. What could until then be mistaken for a rollercoaster ride is at the end of the day stripped of its gloss, rendered as nothing less than a slaughterhouse, an abattoir.
The sheer volume of death, pain and suffering here is something well beyond mere exploitative spectacle: it is difficult viewing, but it should be. These are not easy or comfortable scenes to watch, but here more than anywhere else that essential question the film ultimately holds at its heart rises most clearly to the surface: what would I do if I was there?
Hotel Mumbai is perhaps not perfect. While its many admirable attempts to detangle the complex knot of politics, class, religion and race that all fall under the umbrella concept of 'colonialism', it does not always succeed. Perhaps, however, this is too big an ask for a film that will undoubtedly draw – with its big names and pounding action soundtrack – what will doubtlessly be a mainstream audience, who otherwise might not have thought too deeply about those events in Mumbai since it happened a decade ago. For better or for worse, this is a film that will get people talking, feeling and thinking.