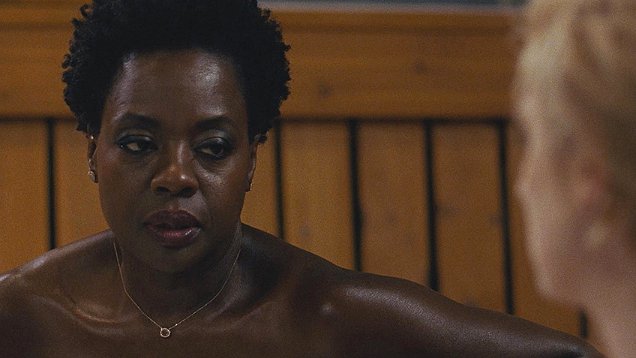 First look review: Widows is an electrifying thriller about gender, race and survival

---
Oscar-winning director Steve McQueen's latest film is a highly anticipated thriller starring Viola Davis. Ahead of the film's theatrical release next month, critic Alexandra Heller-Nicholas provides an early look at one of the year's must-see releases. 
At first, the combination of Steve McQueen and Lynda La Plante's names might seem like it was plucked from some random pop cultural name generator. McQueen is a filmmaker and visual artist who has won both an Oscar and the Turner Prize (the former for his extraordinary 2013 film 12 Years a Slave), while La Plante – herself a hugely successful and awarded author and screenwriter – is renowned for what in contrast might seem like less highbrow fare. She created the long-running British police thriller television series Prime Suspect with Helen Mirren, and an impressive number of further series through her production company La Plante Productions, as well as writing a formidable list of best-selling novels.
With its world premiere at the Toronto International Film Festival, McQueen's latest film Widows finds its origins early in La Plante's career, which took its first steps as a six-part television series for British television in 1983. This was followed by the sequels Widows II in 1985 and She's Out in 1995, all following the central character of Dolly Rawlins.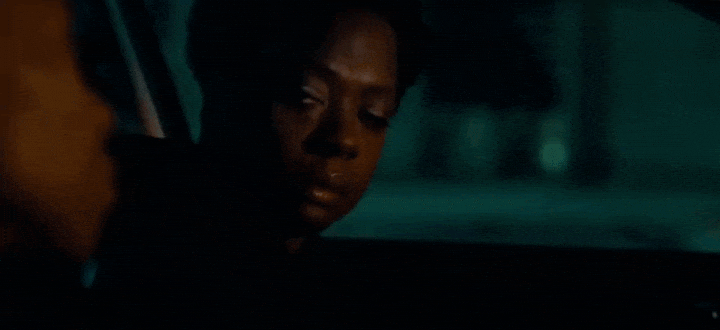 Renamed Veronica and played in McQueen's adaptation by Viola Davis in a career-defining performance reliant on a simultaneous display of restraint and precision, the US-set present-day updating of La Plante's original gives little indication of its long history. McQueen's Widows feels urgent and contemporary, and – with a screenplay co-written by McQueen and Gillian Flynn of Sharp Objects and Gone Girl fame – the action and dialogue crackle along at a pace nothing short of electrifying.
As the title might suggest, Widows centres around a group of women marked by the absence of their husbands, but they are united as much through a need to survive as they are through the act of mourning. With Davis' Veronica at the helm, she is joined by Michelle Rodriguez's Linda and Elizabeth Debicki's Alice to execute a planned heist masterminded by Veronica's late husband Harry (Liam Neeson), whose previous job resulted in the eponymous widow status of these three women. Interwoven throughout is a complex tale of political ambition and corruption that finds characters played by Colin Farrell, Daniel Kaluuya, and Brian Tyree Henry in intense conflict, configuring the women's plight for survival a fundamental act of defiance and resistance in what is clearly a 'man's world'.
Sign up for Flicks updates
Beautifully shot by cinematographer and long-time McQueen collaborator Sean Bobbitt, there is nothing pompous or inaccessible about Widows; it is on the surface a wholly engrossing crime thriller with a political intrigue edge that – when combined with its star power – all but guarantees its multiplex success. But as is to perhaps be expected from McQueen, there is of course much, much more going on in Widows than might at first meet the eye.
The racial politics might not be comparable in its specific delivery to McQueen's magnum opus 12 Years a Slave, but it is no less overt; the plight of crime boss and aspiring politician Henry's Jamal Manning and his brutal brother Jatemme (a stunning performance from Get Out star Kaluuya) and their relationship to the establishment embodied by the white privilege of Farrell's Jack Mulligan and his father Tom (Robert Duvall) in itself speaks volumes about power and difference. One unforgettable image of a young black man shot by white police officers underneath a row of Shepard Fairey's Barack Obama "Hope" posters might not be subtle, but it is certainly effective in silencing anyone who dares suggest McQueen might have lost his political edge.
But at its heart, as the title suggests, Widows is all about women. Rodriguez again proves herself to be one of the most engaging and enduring performers all too often looked over for roles of this calibre. And when combined with her devastating performance in Jennifer Fox's The Tale earlier this year, Australian actor Debicki has firmly established herself as one of the most versatile and promising performers hailing from this country for some years (as a nice touch, her mother is played by Australian screen stalwart Jacki Weaver in a short but memorable cameo).
Widows, however, belongs to Viola Davis, whose Veronica is defined by a cool determination and focus, the significance of which the audience cannot fail to comprehend: for women – especially women of colour – just surviving in a male-dominated world of violence and corruption is virtually a full-time job.