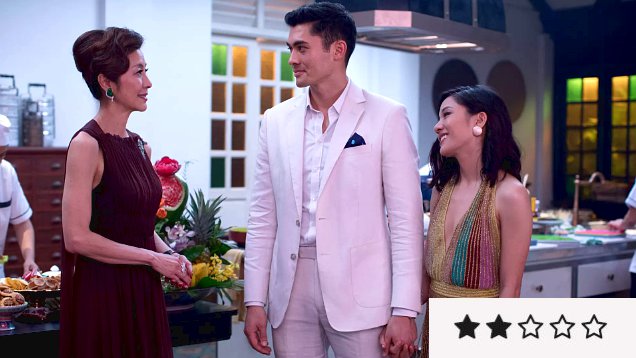 The clichéd Crazy Rich Asians celebrates the grotesque behaviour of the ultra-rich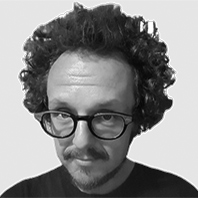 ---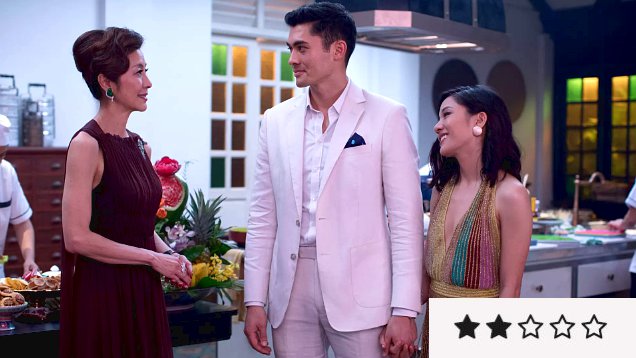 Crazy Rich Asians begins, like Disney's Beauty and the Beast, with a woman in the pouring rain seeking refuge and a place to stay for the night. Unlike the fairy tale princess who impersonates a helpless hag, Eleanor (Michelle Yeoh) has phoned ahead. But the staff at the counter of the hotel where she is supposed to stay reject her, because she is Asian and they are racist. Retaining her composure, Eleanor – who we soon discover is enormously wealthy – makes a phone call. Within minutes an elderly gentleman arrives in the lobby to congratulate her on purchasing the premises.
It is the first but far from the last display of empty ostentation in director Jon M. Chu's highly anticipated romantic comedy, which asks audiences to condemn racism while championing grotesque capitalism. Eleanor's great chess move isn't mined for its comedic potential; this moment has no pep and no punchline. Nor does it do much to establish her character: the stereotypical monster mother-in-law. She simply arranges the purchase and the story moves on. Chu handles the moment as if it were a business transaction, without the racist jerks even being reprimanded.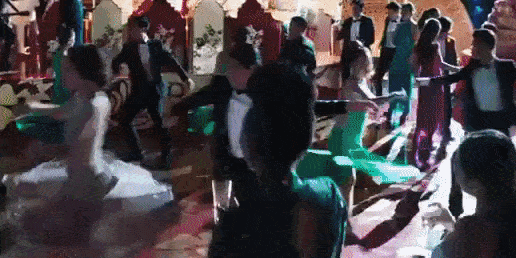 Going by the media response to date, Crazy Rich Asians arrives inseparable from the narrative around its narrative. Namely the shameful truth that it is the first Hollywood movie with a majority Asian-American cast in 25 years, since The Joy Luck Club.
The story follows the standard template of the sweetheart's journey to become a wife. There are glimpses of pool parties and cocktail soirees, but Crazy Rich Asians remains in the asexual world of a child. The Cinderella narrative spun by screenwriters Adele Lim and Peter Chiarelli (adapting Kevin Kwan's best-selling novel) considers marrying into wealth as a kind of romantic lottery: go on a few dates and maybe you'll become wealthy beyond your wildest dreams. Chu floats the bygone fallacy that being fundamentally decent is the best means to obtain vast riches.
Sign up for Flicks updates
Chinese-American protagonist Rachel Chu (Constance Wu) isn't aware that her boyfriend, Chinese-Singaporean heartthrob Nick Young (Henry Golding) is crazy rich. She gets an inkling about the same time the film becomes a showreel for luxury porn. On their way to Singapore for a wedding, the pair sip champagne on an plane so large and fancy it looks like it would have its own revolving restaurant. On the question of whether his family are wealthy, Nick tells Rachel "we're comfortable," before they arrive at a party in a mansion that would make Donald Trump or Gina Rinehart raise their eyebrows.
In Baz Luhrmann's problematic adaptation of The Great Gatsby, the director's famously glittery cranked-to-eleven style celebrated the same hollow opulence author F. Scott Fitzgerald memorably denounced. With its straitlaced visual style, not even remotely cinematic, Crazy Rich Asians doesn't do that – but nor does Chu extrapolate even accidental complexity. As a comedy it is flat. As a romance it is wishy-washy. As a drama it implies having great wealth is indeed a path to great happiness, the reverse of what so many artists have been telling us for so long.
Constance Wu is a highlight in the lead role as a warm girl-next-door type; the Betty to a dozen Veronica's circling like sharks. The actor battles, for the most part successfully, against the director's deployment of swelling stringed instruments, which gets more aggressive as more soapbox speeches are delivered and more clichéd moments rendered. These include a hackneyed, déjà vu-inducing declaration of love at an airport and a 'I am but a poor woman' monologue performed over a game of mahjong.
Elements of the film can be forgiven in the context of a Cinderella-like narrative that ruminates on the fantasy world of the well-to-do, which glistens, unobtainable to the vast majority of us, like the aristocratic pleasure gardens in Fritz Lang's Metropolis or the greenhouses at the front of the train in Bong Joon-ho's Snowpiercer. But not in the context of a narratives that means, signifies or stands for anything. Chu is resolved not just to say nothing about the grotesque behavior of the filthy rich – despite this being at the core of Crazy Rich Asians – but to condone it, celebrate it and wallow in its vacuity, without the kind of visual flair that might have made the film's lavishness more enjoyable.
As for the narrative outside the narrative: that remains inspirational even when the film does not. For a long time Hollywood has pretended that 'diverse' means a non-white-focused art house production or low budget genre flick here and there. Perhaps the legacy of Chu's film is to remind tinsel town that real diversity means diversity in all kinds of content – including mainstream studio-produced goop.