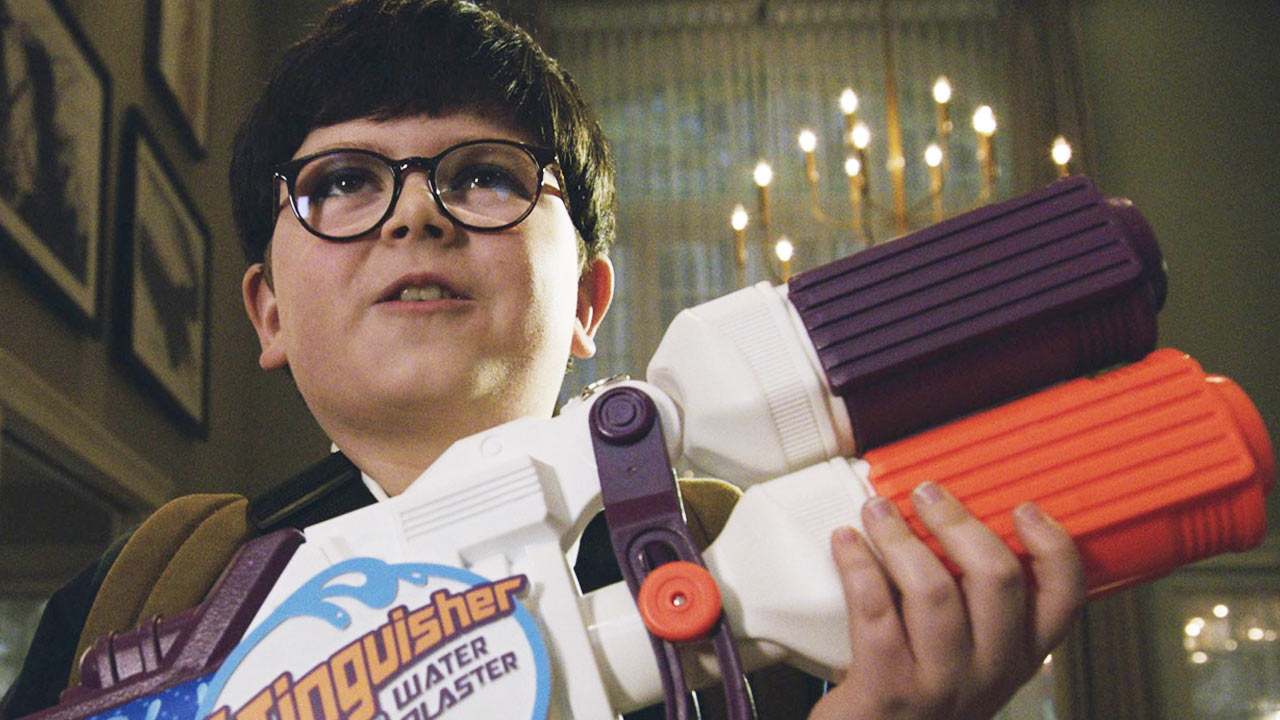 All we wanted for Christmas was a sadistic Home Alone movie, but instead we got Home Sweet Home Alone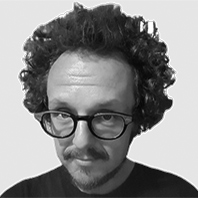 ---
Cartoon carnage and humiliating pain are essential elements of the Home Alone experience—but the latest instalment lacks visual wit and a satisfying storyline, writes Luke Buckmaster.
Don't expect to see scoundrel goons receive violent comeuppance in the new Home Alone movie—the antagonists are a dorky married couple who have more in common with Ned Flanders than Joe Pesci. In Dan Mazer's reboot there are no criminals; no goons we long to see hit with a swinging can of paint right in the kisser. Where's the fun in that?!
A large part of the success of the first two Macaulay Culkin movies was Pesci and Daniel Stern's deliciously cartoonish performances as Beagle Boys-like birdbrains doomed to suffer very painful humiliations. By contrast, the Home Sweet Home Alone screenwriters (Mikey Day and Street Seidell) emphasise that Jeff (Rob Delaney) and Pam (Ellie Kemper) are not fiends looking to make a score but in fact gosh-darn decent Americans, who don't wish harm upon the protagonist Max (Archie Yates) but merely intend to reclaim an expensive vintage doll they believe he stole.
At one point the pair attend a nursing home to perform a rendition of Rudolph the Red Nosed Reindeer in a community band comprised only of people playing the triangle (not sure what to call this—a triangle band?). At another, Jeff hits a snowman then immediately apologizes to the inanimate sculpture—as if the filmmakers were worried that, if allowing this rambunctious behaviour to go unchecked, they would incite a wave of children to menace the streets and wage war on Frosty and his friends.
All this, in terms of channeling the comic menace of the first two Home Alone movies, is of course an absolute bloody disgrace. We're supposed to want the home invading adults to cop it sweet, not to gather around a Christmas tree and exchange pleasantries. In the originals, poor Pesci and Stern suffer the following ignominies, as well as many more, and we wouldn't want it any other way: a blowtorch to the head; a falling iron to the head; a long nail deeply inserted into the foot; severe burns inflicted from a scorchingly hot door handle; and several items delivering right to the kisser including the aforementioned paint bucket.
The first sequel, Lost in New York, was also brutally OTT, similarly countering the yuletide season's sickly sentiment with grisly carnage and schadenfreude: a nail gun in the face here, some full-blown skeleton-frying electrocution there. More than merely satisfying the sadist in all of us, these moments visually literalised cartoon violence, bringing to exquisite life the horror experienced by characters such as Wile E. Coyote, whose pain could no longer be sanctioned in the safe universe of ba-deep ba-deep that's all folks.
Sign up for Flicks updates
Like in the recent Jumanji remakes, all the menace of the original Home Alone movies has been sucked away to cater for a time of heightened sensitivity. These days even Peter Rabbit slapstick scenes can fuel online outcry, in relation to perceived offenses described in words—like "irresponsible allergy bullying"—that would have mystified people back in the 90s.
A lighter, more PC approach might not have been a vibe-killer in Home Sweet Home Alone if Mazer had delivered on other fronts—for instance with visual wit or a satisfying storyline. To his credit the film is decently paced, building up to the anticipated finale involving the boobytrapped house. But there is a disconnect between the cleverness of Max's home defense strategies and the film's execution of them; the latter fall mostly flat—nothing compared to the grisy tomfoolery of the Culkin era.
One prank, despite being totally implausible, at least attempts to contemporise the plot, with Max knocking Jeff out and attaching a VR headset to him. When he comes to, Jeff is shocked to discover himself on a virtual mountain precipice, then, when attempting to bridge a divide, jumps straight into a wall. This is just a narrativised version of YouTube videos, less funny because it's laboured. The whole production in fact is laboured: a film that self-consciously milks the format, but never in a way that plays with the audience or subverts expectations.
—