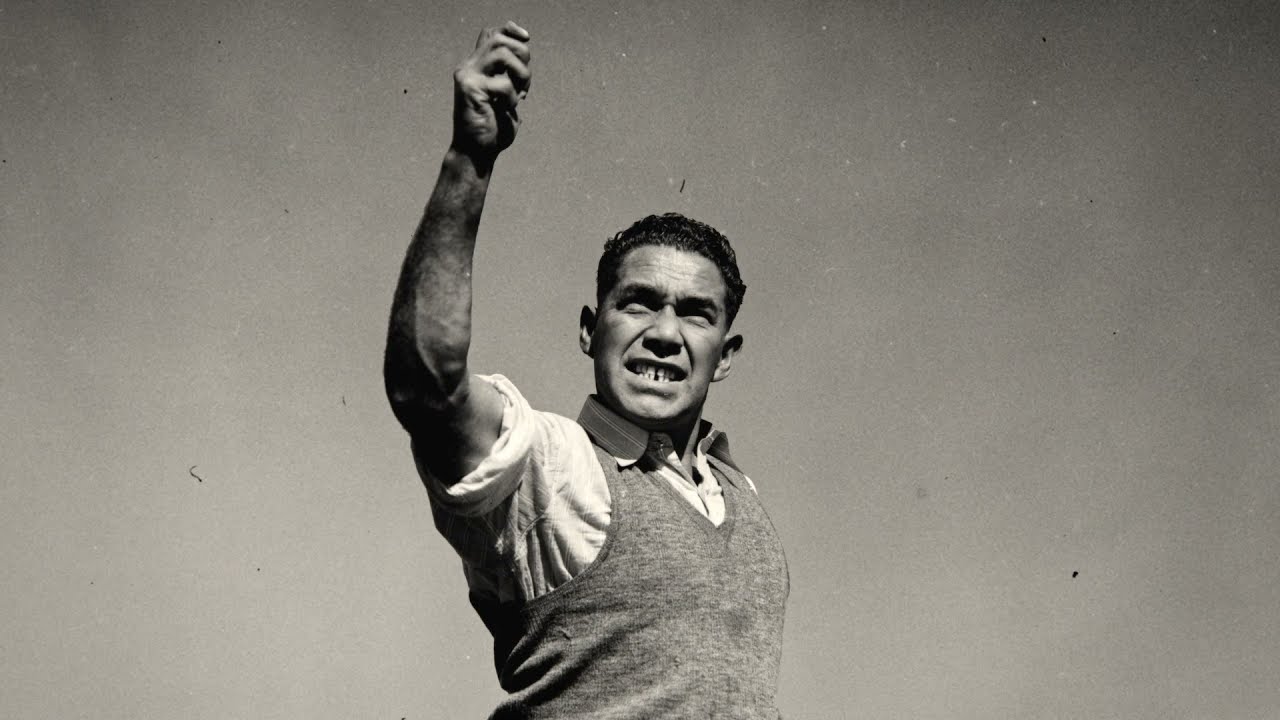 Ablaze is an essential work of cultural investigation that every Aussie should see

---
Using a forgotten scrap of film as a jumping-off point to explore the Australian Indigenous experience of the 20th century, Ablaze lit an engrossing fire within critic Travis Johnson.
Opera singer and academic Tiriki Onus turns detective, historian, and documentarian (along with co-director Alec Morgan, who gave us Hunt Angels and Lousy Little Sixpence) after the discovery of a scrap of film in the National Film and Sound Archive. The film in question appears to be the work of Tiriki's grandfather, the late Bill Onus: a Wiradjuri and Yorta Yorta man, an entrepreneur, a showman, a professional boomerang thrower (always looks good on the resume), and a fierce fighter for Indigenous rights. And he was also very likely the first Indigenous Australian filmmaker.
What unfolds is an engrossing and at times absolutely enraging journey through the Indigenous experience of the 20th century, from Bill's birth at the brutal Cummeragunja Mission on the Victorian-New South Wales border in 1906, through to his death in 1968, not long after the 1967 referendum that saw Aboriginal people recognised as part of the Australian population for the first time.
Directors Onus and Morgan excel at using Tiriki's personal quest to uncover the details of his grandfather's life and work to illuminate the bigger picture of Indigenous struggle. It helps that Bill Onus seemingly had a knack for being close to the centre of not just the battle for Aboriginal rights, but the emerging Indigenous art scene.
His experiences working on such films as Charles Chauvel's Uncivilised (1937), Ken G. Hall's Lovers and Luggers (1937) and especially Harry Watt's The Overlanders (1946) drove him to view arts as key vector of communication between the Indigenous and Settler worlds, and he became a performer and an arts entrepreneur, mounting among other projects an all-Aboriginal revue, Corroboree 1949, at the prestigious Wirth's Olympia.
Sign up for Flicks updates
But the details of Onus' filmmaking efforts remain obscure, partially due to much footage being lost in a caravan fire (hence the title), and partly due to the ongoing efforts by the larger Australian establishment in general and ASIO in particular to suppress Indigenous art, history, and political speech.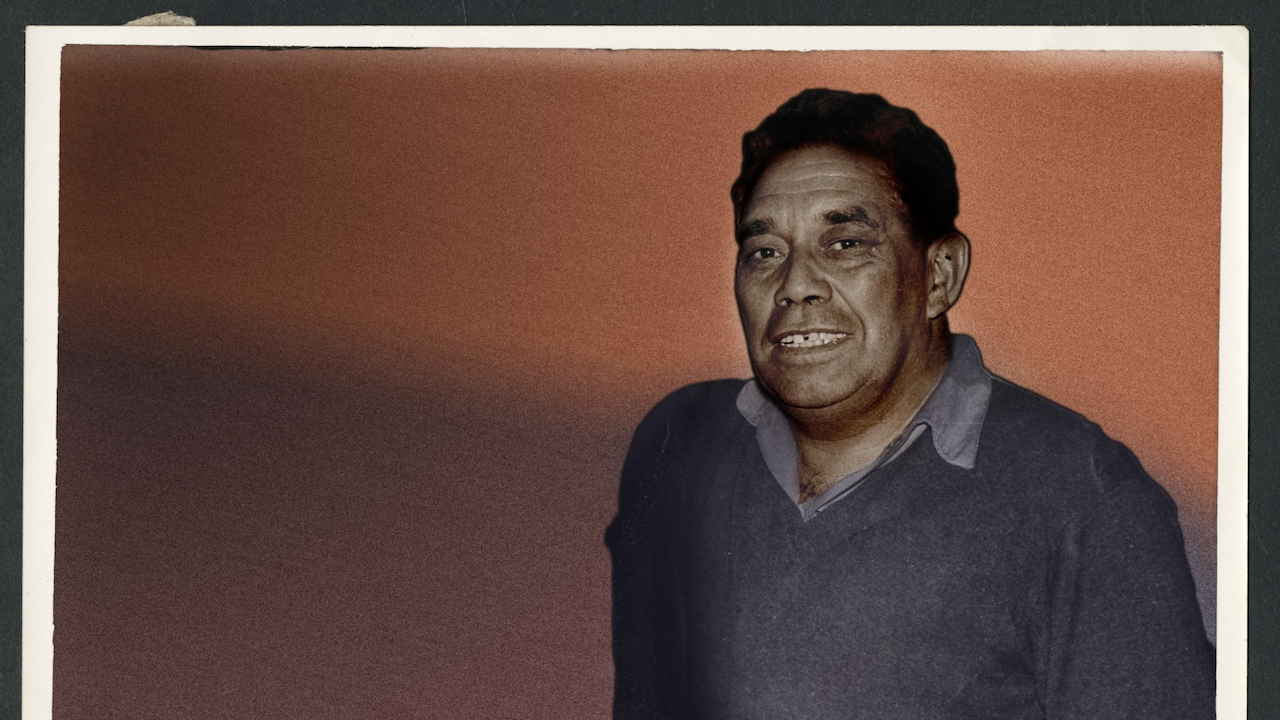 Some of the surviving footage shows Bill's play White Justice, about the Pilbara Stockman's Strike of 1946. The play was mounted at the radical New Theatre in Melbourne and co-produced by the Aboriginal Advancement League, and authorities took a dim view of links being forged between the Indigenous community and the "communist" provocateurs of the avant garde. Ironically, while much of Bill's footage is irrevocably lost, the footage ASIO took of Onus and other activists is in fine condition and is woven into Ablaze's fabric.
What really impresses is how full Ablaze feels, as though the film can barely contain the sheer wealth of stories that Onus' life encompassed. Detours and asides provide glimpses that could power entire features, such as the experiences of Reg Saunders, the first Indigenous Commissioned Officer in the Australian military, who was treated appallingly by the white establishment upon his return from World War II, or the effect that nuclear testing at Maralinga had on local Indigenous populations.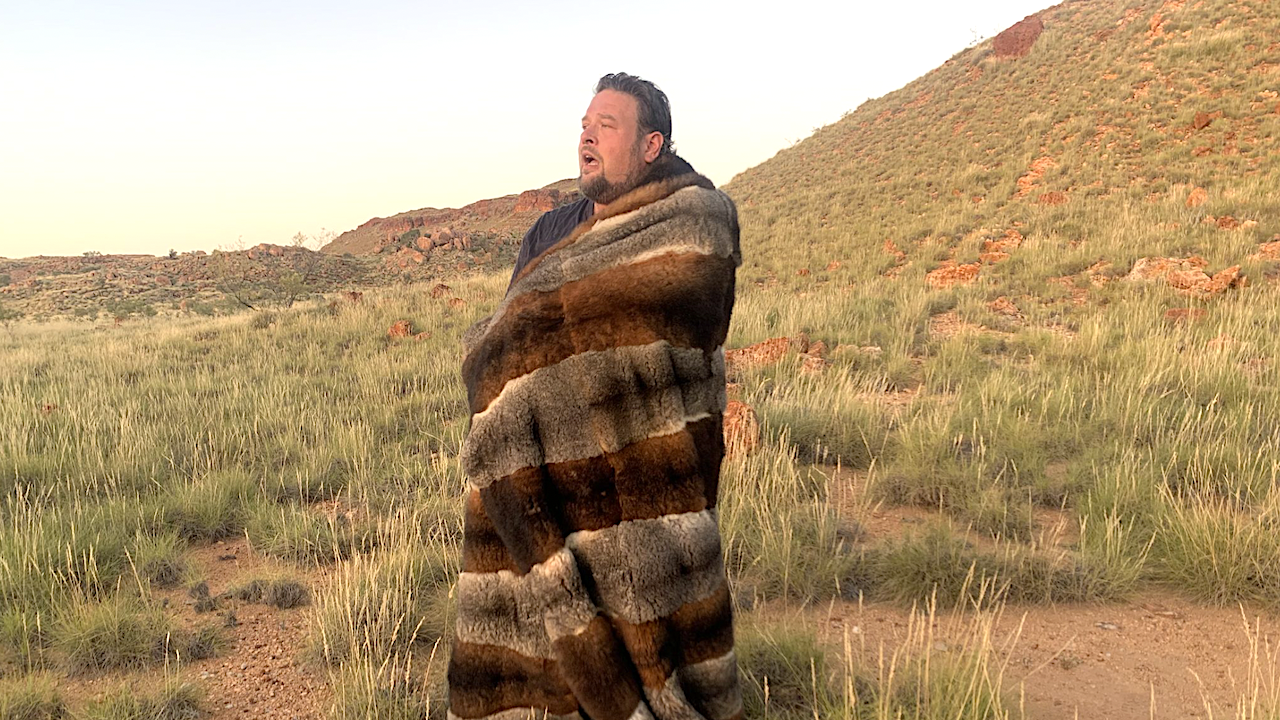 Bill Onus saw it all, and desperately wanted to communicate it to us, and it's both heartbreaking and incredible that we are only now hearing these stories from him at this remove.
As a record of First Nations struggle in both arts and politics, Ablaze is essential. As a demonstration of the sheer power of the moving image as a tool for education, empathy, and change, it's almost without parallel. This is a stunning work of cultural investigation and deserves to be seen by every Australian.