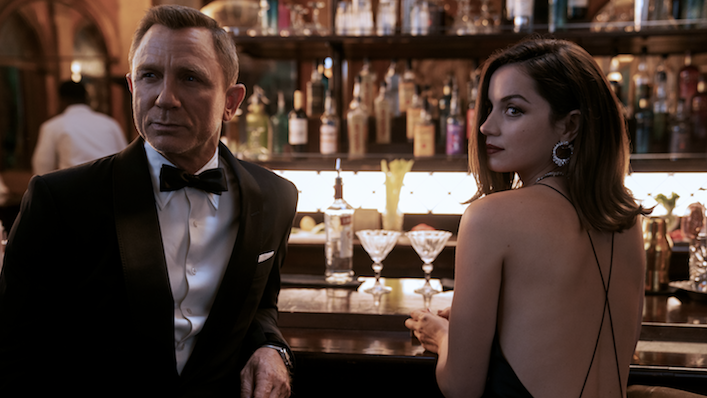 When will Daniel Craig's final Bond film No Time To Die be released in Australia?

---
It's the most expensive Bond movie in the British spy series' vaunted history. It's Daniel Craig's final appearance as 007, or 'Blond Bond' as the tabloids once deemed him.
We already love the moody Billie Eilish theme song—hell, every hairdresser and mellow radio station has been booming it for over a year now. And we've taken the time to list out seven reasons to get hyped over its tantalising trailer.
So why haven't we seen No Time To Die yet? Audiences have been teased with the release of the 25th James Bond movie since filming initially wrapped in October 2019. Here's our latest info on when it'll all come together on Australian cinema screens.
With the departure of original director Danny Boyle and some dangerous on-set scrapes (Daniel Craig injured an ankle and another crew member sustained 'minor injuries' after a controlled explosion went wrong), No Time To Die has faced as many obstacles as 007 might in the first act of one of his movies.
All that waiting meant that Billie Eilish's titular single had already won a Grammy for Best Song Written For Visual Media in March 2021, more than a year after the film was originally meant to come out.
The current release date is September 30 of this year, meaning Daniel Craig will soon be freed from his tuxedo-clad gilded cage. As we noted way back in November 2019, it'll be nice for the lead actor "to have a well-deserved break after five movies of sipping martinis and driving cars that are more expensive than most people's houses."