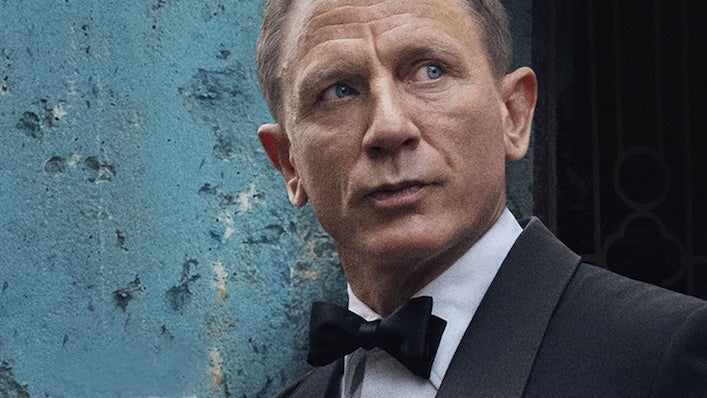 Daniel Craig says No Time To Die is his last Bond movie

---
Daniel Craig has been promising for a while that he's totally done with playing James Bond in MGM's decade-spanning super-spy franchise.
After the release of Spectre in 2015, Craig complained that he was "over it at the moment" – "it" presumably being getting paid 37 million pounds to play 007 – and that all he wanted to do was to "move on."
But just when he thought he was out, they pulled him back in! Craig is set to appear in the upcoming No Time To Die in 2020, and has once again sworn off appearing again, confirming that the film will be his last as Bond.
In a hilariously economical answer on The Late Show With Stephen Colbert, Craig simply said, "yes, it's done," when asked if the Cary Fukanaga-directed No Time To Die would be his last Bond film (at 4:24 in the below clip).
Craig has been open about the pitfalls of playing one of the most famous cinematic action heroes of all time, accusing his own character of retrograde misogyny in the past. But the 51-year-old actor's reticence might also have something to do with the relatively hectic shoot for the 2020 film.
It will be the most expensive movie yet made in the franchise, due to an extended six months of production after a number of organisational setbacks. Craig himself was forced to undergo surgery after injuring his ankle on set and, considering the rave reviews he's getting for his quirkier performance in a smaller, original film, one can understand why the actor might be getting tired of suiting up for MI6.
Sign up for Flicks updates
While Craig has been a terrific Bond and breathed new life into a distinctly mid-century property, his departure isn't all bad news; it reopens a never-ending discussion about who would make the best 007 for a new generation of viewers. The cast for No Time To Die is littered with names who could be candidates to take over as Bond in the film's final scenes, like Captain Marvel's Lashana Lynch, or Craig's Knives Out co-star Ana De Armas.
There's been a big push for a female Bond in recent years. Either actress would do great, considering their recent experience in action roles. At the very least, it'll be nice for Craig to have a well-deserved break after five movies of sipping martinis and driving cars that are more expensive than most people's houses.