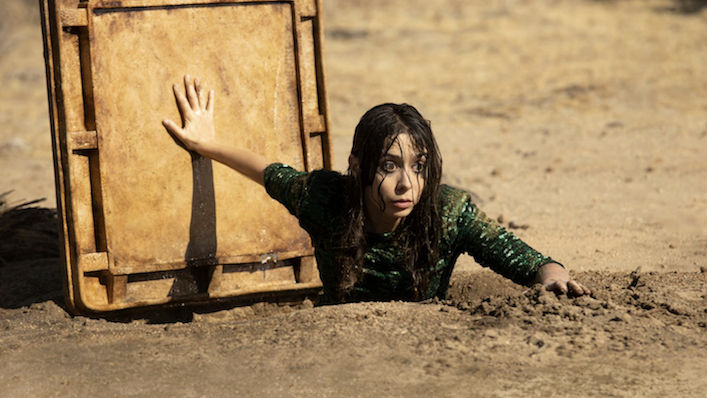 Here's the trailer and release date for twisted romantic series Made For Love

---
It seems that Cristin Milioti is the new face of anti-romance; what with playing the mythological yet misused mother in How I Met Your Mother, and her role in last year's rom-com-remix Palm Springs.
But even those roles had a little sweetness and genuine romance to them. Her new series Made For Love, coming to Stan on April 1? It might just make you adopt a vow of celibacy for good.
An adaptation of the blackly comedic best-seller by Alissa Nutting, Made For Love stars Milioti as a woman trapped in a suffocating marriage with a tech madman (Billy Magnussen). When she realises he may be tracking and controlling her via a chip he implanted in her brain (wow, not cool), she must regain her independence.
Part of that journey is reconnecting with her lonely dad (Ray Romano), a man whose sole companion seems to be a lifelike silicon sex doll. Seems like everybody's looking for love in all the wrong places.
All eight episodes of Made For Love will be released on Stan week-by-week, with the first three available from April 1.
Stan subscribers going through a bad break-up or merely enjoying the privileges of single life will definitely find this one to watch, especially with that experienced comedy cast making their characters enjoyably despicable as needed.
As the poster for Made For Love informs us, modern love truly is a mindf*ck.