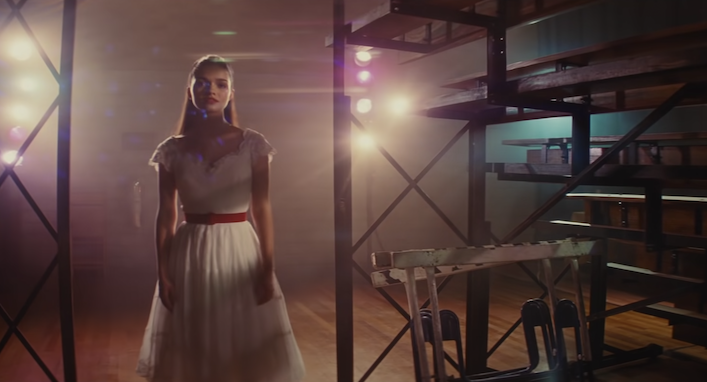 Trailer and release date for Steven Spielberg's West Side Story

---
There's been countless modern updates of Shakespeare's Romeo and Juliet, all itching to make soft-hearted audiences weep with the tragic destiny of star-crossed lovers. But there aren't many to compare to West Side Story, the 1961 adaptation of Leonard Bernstein and Steven Sondheim's most rich and romantic stage musical.
Well, from the Bard to Broadway to that Best Picture-winning film to today, we're getting another take on a classic story. Steven Spielberg's West Side Story will arrive in cinemas on December 26 for Australian audiences.
If anyone's gonna get carte blanche with such a respected and enduring screen musical, it's blockbuster GOAT Spielberg. Honestly it's kind of weird that the crowd-pleasing auteur hasn't tackled an all-singing all-dancing movie of this kind before, though Indiana Jones and Hook had their musical moments or at the very least, a pantomime energy reminiscent of Broadway spectacle.
In the trailer below we get to see a glimpse of Tony (Ansel Elgort) and Maria (newcomer Rachel Zegler) meeting for the first time, as well as some of the kinetic fight/dance/dance-fight choreography of those iconic 'rumble' scenes.
One notable element Spielberg has lovingly retained from the original film is EGOT holder Rita Moreno, whose stripped-back vocals on the song "Somewhere" soundtrack the whole teaser trailer. Moreno, who won a Best Supporting Actress Oscar for her role as Anita way back, returns here in the supporting role of Valentina.
We were meant to rumble with Steven Spielberg last December, the remake's original release date. But Disney chose to push back the release to December of this year instead due to coronavirus cinema closures, meaning that the new West Side Story will serendipitously premiere 60 years after the release of the 1961 classic. The OG is available on Stan in all its skirt-swishing, switchblade-flicking, heart-swelling glory, so check it out before Steve brings us a new interpretation on Boxing Day.