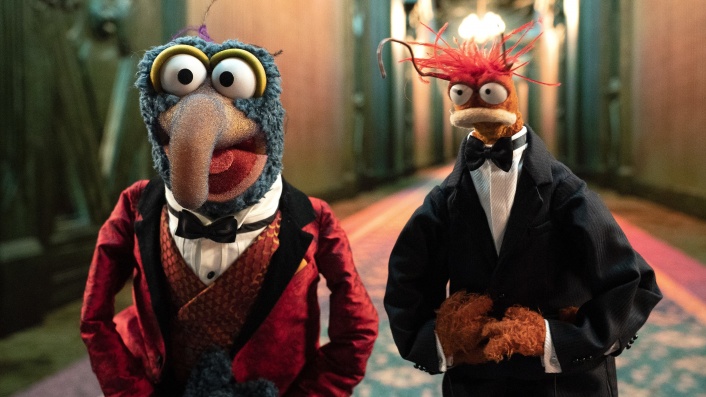 Trailer and release date for not-so-spooky special Muppets Haunted Mansion

---
I can think of only two people in the known universe who might not enjoy the Muppets' new Halloween special: their names are Statler and Waldorf.
Everyone else, put on that creepy music and light those ghoulish green lights, because a spooky-themed Muppet adventure is coming to our streaming screens soon: Muppets Haunted Mansion is available on Disney+ from October 8.
Gonzo and Pepé the King Prawn must survive one night in the Haunted Mansion, one of the more moody and old-fashioned attractions at Disneyland—before you ask, yes it has already been adapted into its own splashy feature film à la Jungle Cruise and Pirates of the Caribbean.
That Halloween theme means that Miss Piggy is 'Miss Pigota', a floating head in a crystal ball, and Fozzie Bear is the ride's Hatbox Ghost, telling the same ol' vaudevillian jokes. "Don't you have anything better to do than boo me?", he complains to an undead and unimpressed audience in the trailer below.
In classic Muppet tradition, there's a slew of contemporary celeb talent to throw the gang's fuzzy anarchy into even sharper contrast. Will Arnett is the moustachioed 'Ghost Host', and other stars include the late great Ed Asner, Taraji P Henson, Darren Criss, Yvette Nicole Brown, Danny Trejo, Chrissy Metz, and John Stamos.
The Disney+ exclusive will be "a party to die for", and perhaps the perfect way to ease into October as the spookiest season of the year. And if spooky isn't your thing, every other Muppet movie and TV series is available on Disney+ too.